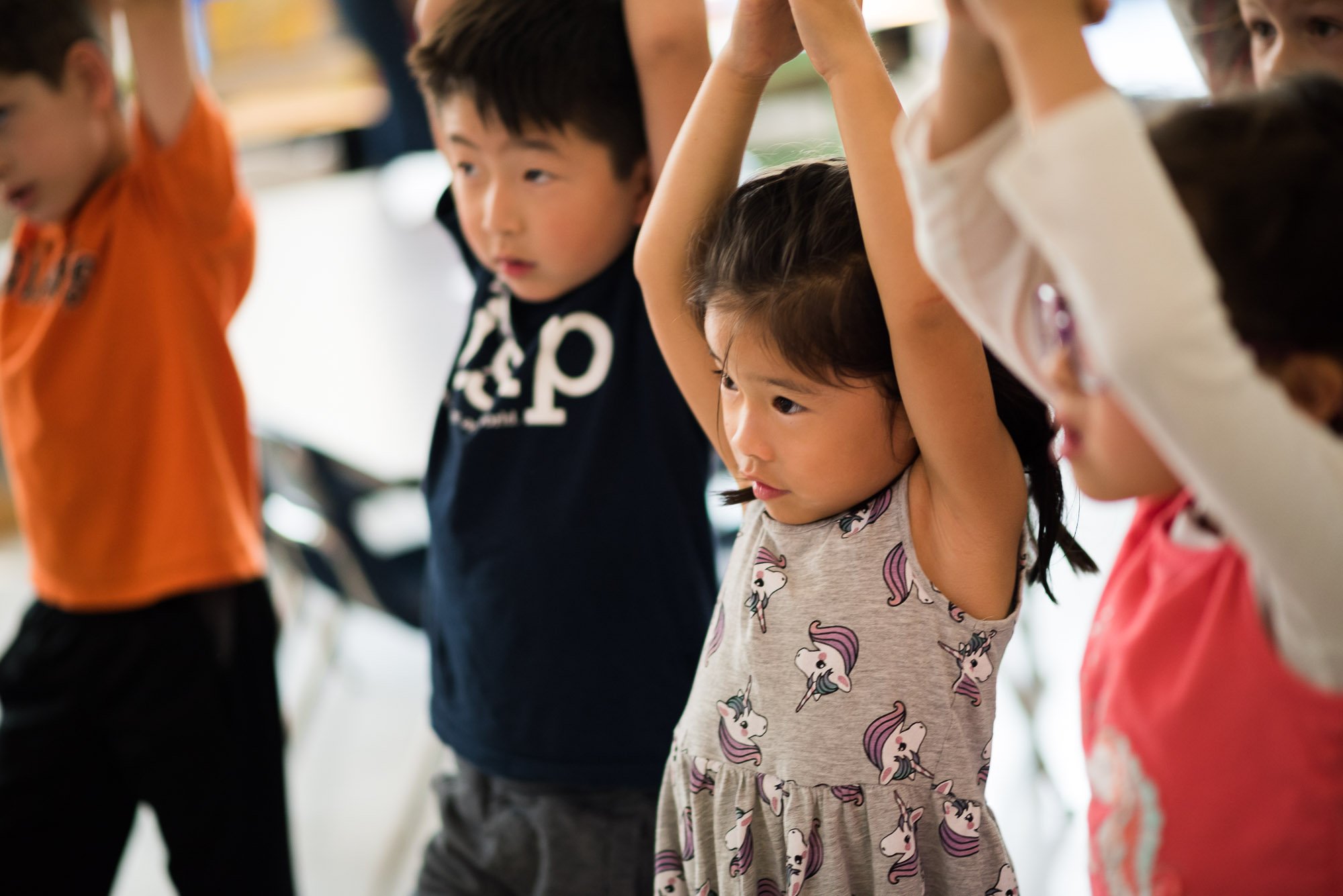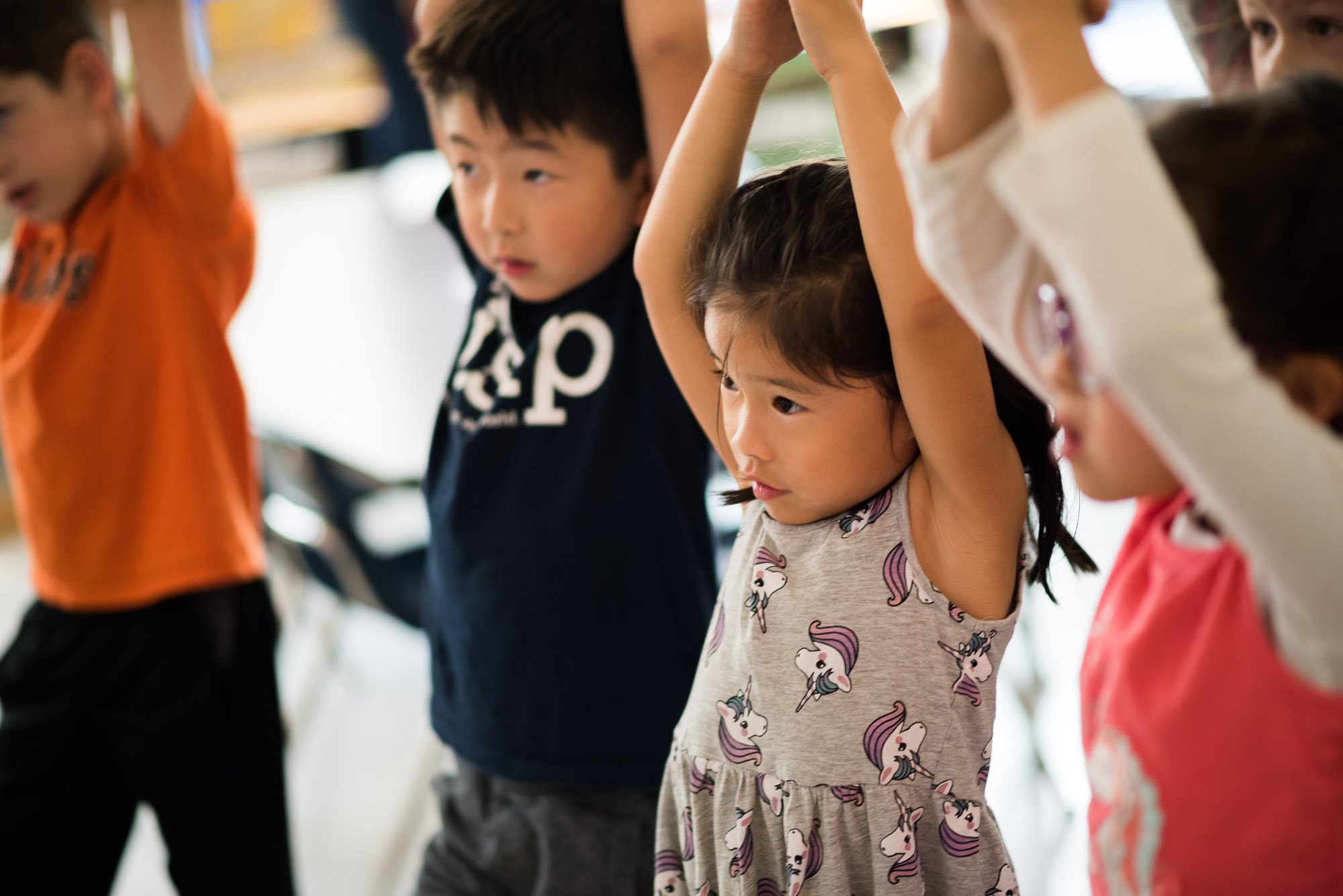 Integrating social-emotional learning into and alongside our strong academics has long been a part of an Silicon Valley International School* education. As we have integrated the International Baccalaureate Organization* Learner Profile, we have re-examined our values and re-imagined what the school day should look like for an INTL* student, with the goal of truly living the values we promote.
In order to support our students in their academic success, their future lives, and in the fast-paced region of Silicon Valley, a major initiative of this year is to support our academic foundation with a greater attention to overall wellness.
All students will begin their morning with a community time, which on Cohn Campus, will be called "Wellness". Each class will start the day with 10-15 minutes of mindfulness-oriented activities that will not only assist students in connecting with one another and becoming centered for their day ahead, but will also teach them valuable tools for stress management, reflection, and communication that can be used throughout their lives, such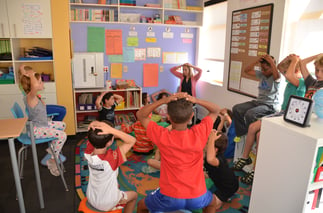 as:
Meditation

Written reflection

Cooperative drawing

Calming breath exercises

Yoga
Lunch is another crucial time of day, where students replenish their energies and their minds. We have extended both the lunch and lunch recess times to 30 minutes each, allowing for a more relaxed pace and greater pause in the day. Students will be guided in appropriate manners, volume, and behavior at lunch, as it is a time to connect through quiet conversation and appreciation of food. Faculty and staff will be spending more time working with students on understanding the importance of a calm, quiet, and community-centered lunch. This will allow students to recharge and be ready for their afternoon learning.
Teachers will also be reviewing our Social Emotional Learning and Advisory curricula/programs to find ways to add depth and further integrate into existing units, and the classroom community, especially in connection with the Learner Profile and Attitudes Towards Learning.
In order to address our students' more individual desires and needs, we have also adjusted some of the more academic aspects of the students' day.
In Elementary School, study hall will now become more flexible and homework assigned only as necessary, so that students have a more individualized balance of structured and unstructured time after school.
We are also excited to announce that in Middle School, we are implementing Flex Time, a two-period block each week in which students combine their design thinking skills with technology and creative arts to work on a formalized project of their own choosing. They will work in small groups focused on media, engineering, well-being, or the arts. A teacher will assist students in learning new concepts and skills related to that domain and then guide them to plan and execute individual projects of their choice related to a topic of interest. For example, a student working in the "engineering" group might design a board game that involves circuits, a student interested in well-being might choose to research and deepen a yoga practice, or one interested in media might develop a podcast. This freedom to choose will allow students to explore areas of interest or passion, and develop lifelong skills in self-managing projects.
All of these initiatives deepen our commitment to helping our students develop inquisitive and responsible international mindsets through a transformative educational journey that encourages compassion, independence, action, and gratitude.
*In 2020, the International School of the Peninsula (ISTP) formally changed its name to Silicon Valley International School (INTL) to better reflect its bilingual programs, location, and international values.
*Only schools authorized by the IB Organization can offer any of its four academic programmes: the Primary Years Programme (PYP), the Middle Years Programme (MYP), the Diploma Programme or the Career-related Programme (CP). Candidate status gives no guarantee that authorization will be granted. For further information about the IB and its programmes, visit http://www.ibo.org