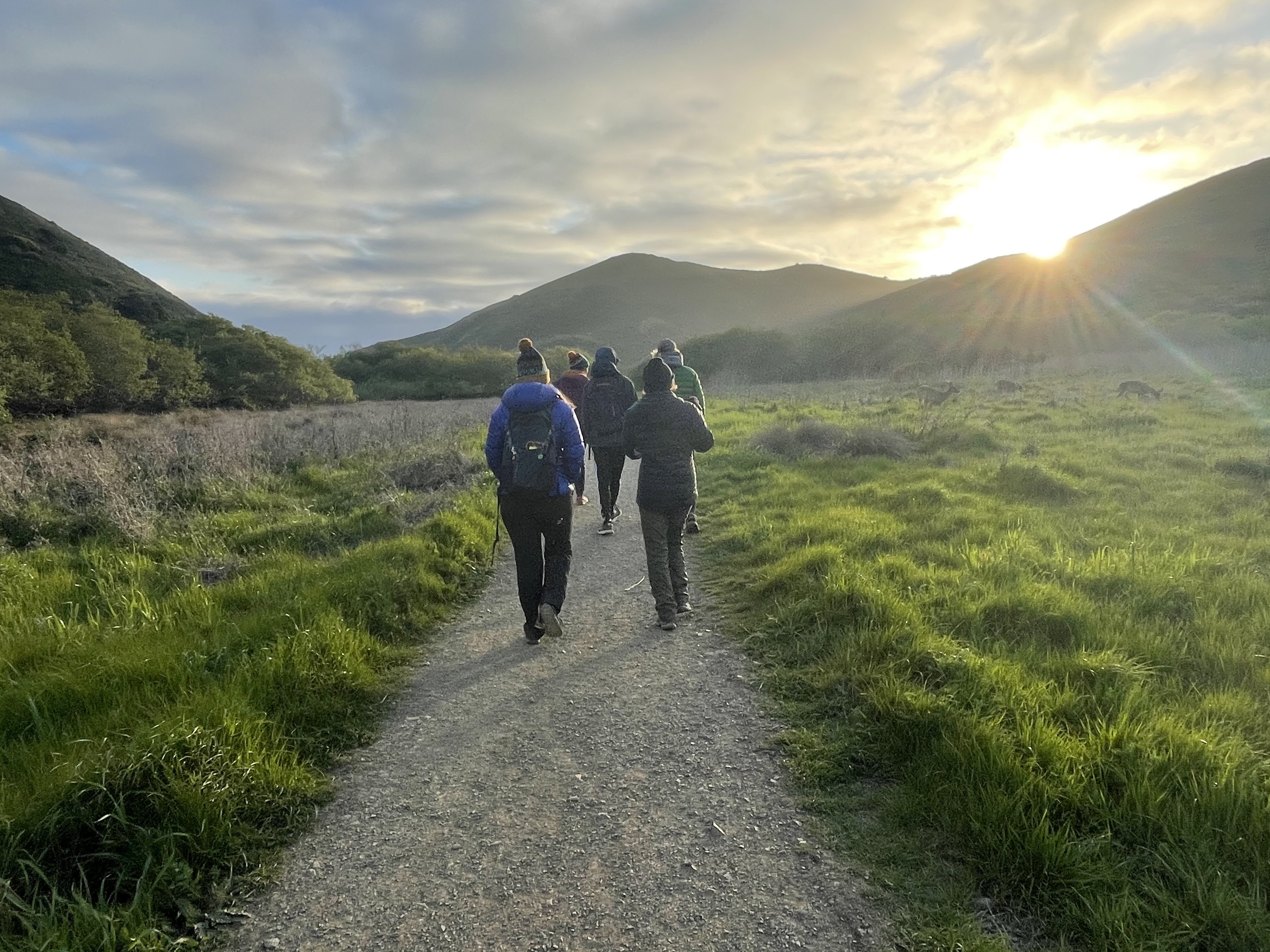 The Duke of Edinburgh (DoE) Award is a highly anticipated part of high school at Silicon Valley International School. Students from grades 9 through 12 participate in community service, physical recreation, and skill building over the course of months and – in some instances years – to achieve the coveted Bronze, Silver or Gold Duke of Edinburgh Award. The award is internationally recognized as one that builds skills and habits that participants will carry for a lifetime.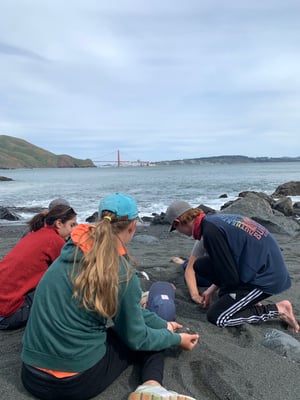 In addition to the activities noted above, the award requires that all participants embark on an "Adventurous Journey." This must be completed in small teams, away from home (in an unfamiliar environment), over the course of several nights. Our students were up for the challenge!
Beginning in December, 9th through 11th grade DoE participants began their planning for a four night, five day backpacking trip in Golden Gate National Recreation Area, just north of the Golden Gate Bridge in Marin, to take place in the spring. They made decisions about packing lists, supplies, sleeping arrangements, navigation using a compass, hiking trails, and food packing and preparation. Each small group was given a budget so that they could shop for what they needed in the days leading up to the trip.
The next step was to set goals. What would the smaller groups set out to accomplish while backpacking? Groups studied how terrain and environment impacts wildlife, the number of species of trees in the local area, the different types of animal tracks that could be found and identified, and the geology of rock formations. These goals occupied much of their days as they set out on different hikes seeking evidence to support what they were studying.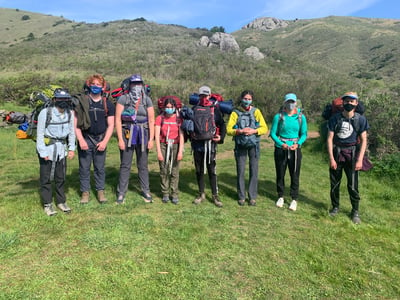 We are happy to report that the trip was successfully completed by all who attended, although, not without challenges along the way. The students were well prepared overall but were forced to push limits and step outside of their comfort zones as they attempted lengthy hikes with full backpacks. We even faced strong winds that made tents airborne! We took wrong turns and faced challenges with navigation which turned a short hike into a 19-mile hike. We were also forced to pack in water as the site they had selected did not have a potable water source.
Despite some ups and downs, we all gained a greater appreciation for each other's strengths and talents, and pushed one another to do their best, even when it was hard.
11th grader Freya reflected that "Disconnecting from your cell phone and not thinking about stressful things always helps you to appreciate the little moments. You also spend so much more quality time with the people around you and get to know each other better."
Overall, as another student said, we learned that "As an individual, you may go fast, but as a team, you will go far!"