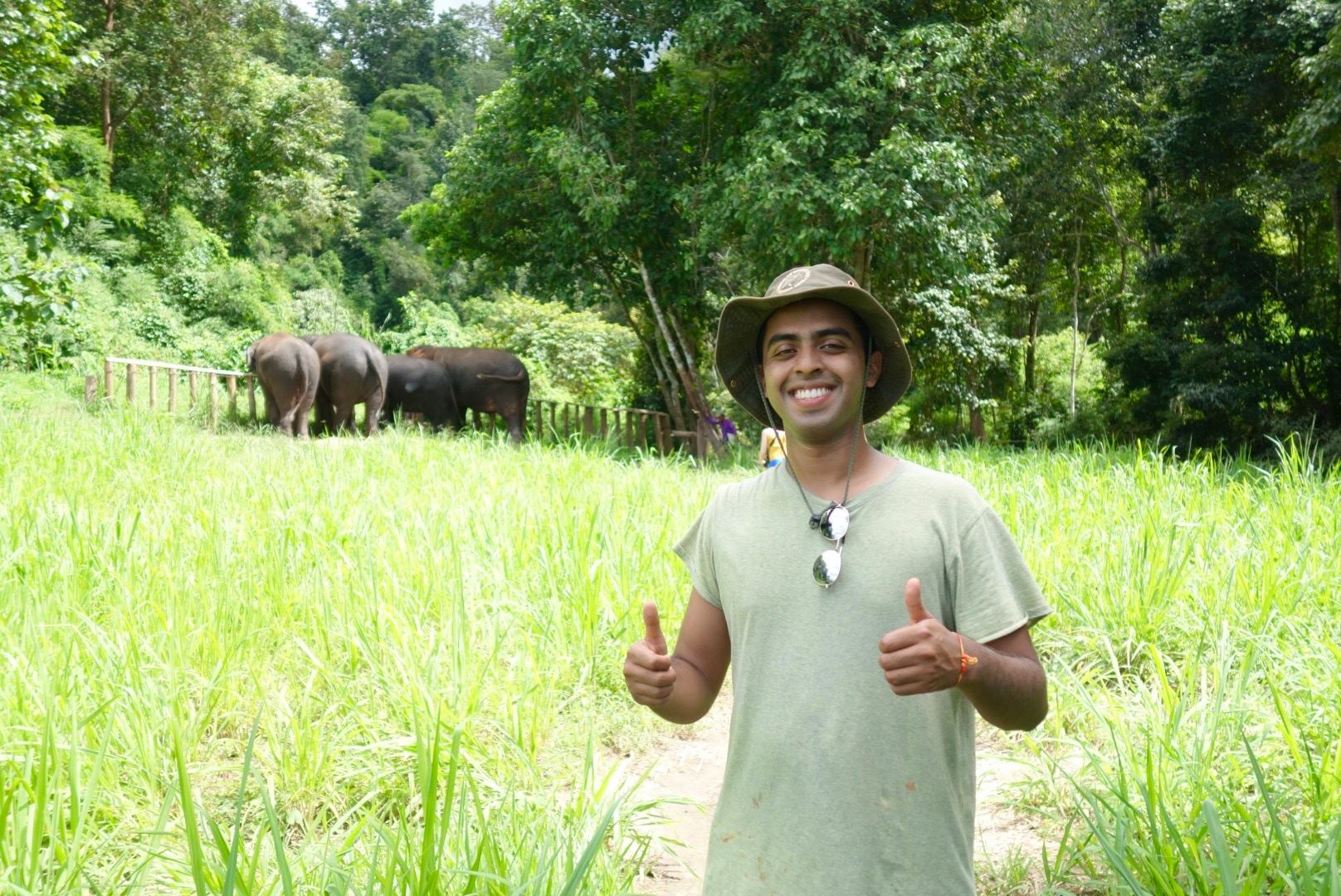 "Some of my fondest memories of ISTP* (Silicon Valley International School was formerly known as ISTP) date way back to first grade with Hayat, a longtime teacher & ISTP superstar who sparked my interest in learning at a young age. One of the most anticipated (and dreaded) days of my first-grade existence was the 'stylo test', a handwriting test that would determine whether we were ready to move on from using pencils to pens. Your handwriting needed to be perfect to pass -- and if it wasn't, it meant another month of using a scratchy pencil. I remember finally gaining Hayat's approval (as a first-grader, that meant everything), and unwrapping my first stylo like it was Christmas morning."
It's a lighthearted memory, but it speaks to something important that ISTP instills in its students: a high level of rigor that Neel is certain he wouldn't have gained elsewhere. "At a young age, learning how to learn is just as important as learning itself. From writing page-long proofs in geometry class to keeping tidy, labeled cahiers, ISTP taught me the value of being organized, disciplined, and thorough in my work. In retrospect, these small everyday lessons in rigor had a huge positive impact on how I approach problem-solving today."

After ISTP, Neel went on to Saint Francis High School in Mountain View where he continued studying French and Spanish until his senior year. After Saint Francis, he spent four years at Stanford University and graduated with a Bachelor's degree in Mathematical and Computational Science last June (2018).
During his junior year at Stanford, Neel started to feel a little cooped up in the Bay Area bubble and decided to take 3 months off from studying to backpack through Europe and India. Anticipating the chance to practice his French in Europe, he was shocked when he met almost as many Francophiles in India! Of his experience travelling, he says "ISTP gave me a genuine love for language which I'll always carry. It's incredible how something as simple as an unexpected shared language can bring people together. The language skills I honed at ISTP helped me connect with many people, and made my experience abroad so much richer."
When asked how an ISTP education has set him apart from his peers, Neel feels that one of the most valuable aspects is the emphasis on diversity, which is at the heart of the school. In the classroom, learning is anchored by the mission of developing globally aware citizens.
"ISTP really is an international school, and that was reflected in the school's community. My friends at ISTP came from a multitude of diverse backgrounds, and it felt as if everyone brought something different to the table. I think we as humans have a bit of a natural tendency to associate with people that are similar to ourselves -- it's usually the easier option. But there's so much more to learn and enjoy when connecting with people from different backgrounds. I'm grateful to have learned that lesson at ISTP."
Speaking about growing up in the Bay Area, he says "it's a wonderful place, but also phenomenally unrepresentative of the rest of the world, and I think it's dangerously easy to grow up here without realizing that. ISTP helped me gain a greater sense of perspective about the world around me from a young age."
Neel is now working towards his Master's degree in Computer Science at Stanford, with a specific interest in Artificial Intelligence, and how data and computational techniques can be applied to fields like politics and climate change. Outside of the classroom, Neel enjoys spending time playing tennis and guitar.
Thank you to Neel for sharing his journey from ISTP to Stanford with us!
*In 2020, the International School of the Peninsula (ISTP) formally changed its name to Silicon Valley International School (INTL) to better reflect its bilingual programs, location, and international values.