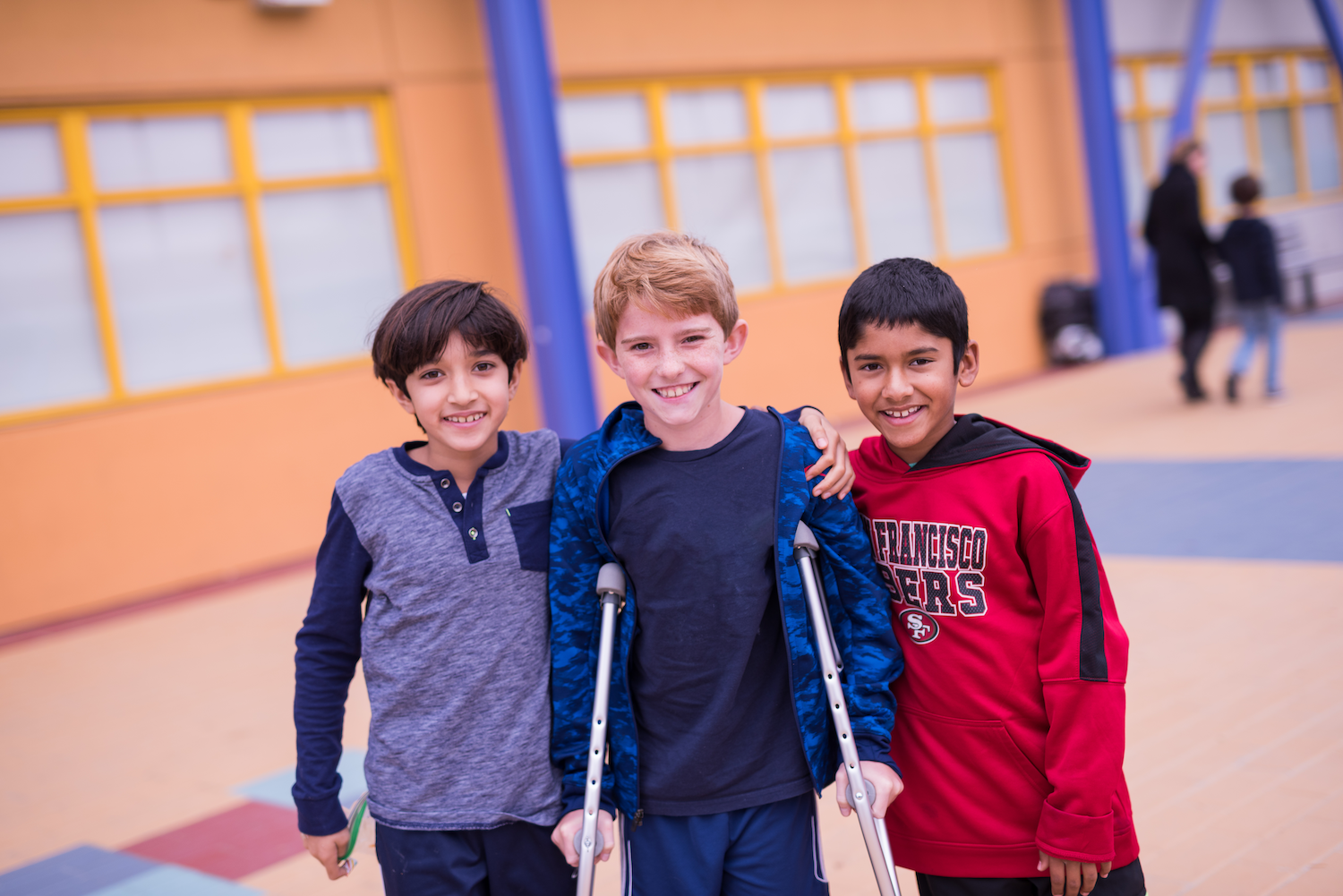 Last month, we were privileged to welcome Mary Hofstedt, Ed.M., of Challenge Success to Silicon Valley International School (INTL)*, as part of our series of parent-education talks. Challenge Success is an organization devoted to helping students and parents avoid the pitfalls of focusing too much on grades and test scores, and it offers useful tools to help families build a more balanced and fulfilling academic experience for their children.
Defining Success
When Challenge Success asks Silicon Valley parents how they would define a successful life for their child, they usually answer that they want their children to grow up to be happy, healthy people, with fulfilling careers and meaningful relationships.
However, this is not the message many of our children are receiving. When middle schoolers and high schoolers are asked what "success" means, they overwhelmingly respond with some variation on "getting into a good college and getting a high paying job."
These attitudes, Mary Hofstedt explained, are influenced by the high-performing, high-pressure atmosphere of Silicon Valley. Parents' intentions are almost always good – they want their children to have the best opportunities possible in education, enrichment, and athletic activities. However, the net result can become student over-scheduling and overload.
When students are simply struggling to get through their over-scheduled days filled with school, tests, sports, extracurricular activities, and hours of homework, they become less engaged in real learning, and simply go through the motions so they can "get an A" or "get into a good college." These attitudes can hurt a student's long-term development and prospects in college and beyond.
Mary Hofstedt recommends that parents clearly articulate their own definition of success to their children, and reassure them that they are much more than their grades and achievements.
At INTL we also believe it is crucial for our students to understand the concept of "success" on a deeper level, starting from an early age. While our school's central objective is to provide a rigorous bilingual education, teaching important values and attitudes beyond academics – such as compassion, independence, and gratitude – are also a central part of our mission. Additionally, an emphasis on inquiry and project-based learning encourages deeper student engagement, and learning that transcends the desire to simply "get an A."
What Can Parents Do? – PDF (Playtime, Downtime, Free Time)
Challenge Success has created a useful mnemonic to remind parents of some of the less-emphasized but still incredibly important requirements for children's development – PDF (playtime, downtime, free time). Because PDF is so essential for a child's cognitive growth, Challenge Success has come to refer to it as "genius time." Unfortunately, PDF is often the first thing to go by the wayside in our busy schedules, so it is important for parents to make it a priority for their children.
Playtime – Unstructured free play time is incredibly important for early childhood development. Imaginative play has a big role in identity formation as a child figures out who they are. In general, younger kids need one hour of free play time for every hour of structured activities.
For older children, spending free time with peers is essential to developing social skills. After school activities and sports teams are a great way for older kids to have fun and build social relationships, but parents should be aware of over-scheduling and not force kids into activities they do not genuinely enjoy.
Downtime – Kids of all ages need abundant time to rest, sleep, and recover from the hard work of growing up. A moderate amount of screen time is fine for relaxation, but more self-directed activities like reading or listening to music are even better.
It is also important to be sure to shut off all media 45 minutes before bed because studies have found that the blue light from electronic devices can disrupt sleep patterns.
Family Time – Challenge Success has found that 25 minutes of quality family time, 5 times per week, is a protective factor for children's mental health. Family dinners, game nights, special family outings, or even meaningful conversations on the commute home can all contribute to feelings of family cohesion and belonging.
Requiring children to do small chores at home also helps a child feel like a useful and necessary part of the family unit in addition to helping kids learn empathy and practical life skills.
In the end, Challenge Success likes to remind parents to have a long-term perspective, and to keep an eye on the person a child will become in college and beyond, instead of focusing on college admissions as the be-all and end-all. A "successful" student isn't one who scrapes through school with straight As but never has a chance to develop as a person or establish meaningful relationships. This type of student is in fact more likely to struggle later on. Instead, a truly "successful" student is one who is genuinely academically engaged and is also given the room to develop socially and discover his/her own talents and passions.
If you would like to learn more about Challenge Success, their work, and their studies, visit www.challengesuccess.org
*In 2020, the International School of the Peninsula (ISTP) formally changed its name to Silicon Valley International School (INTL) to better reflect its bilingual programs, location, and international values.