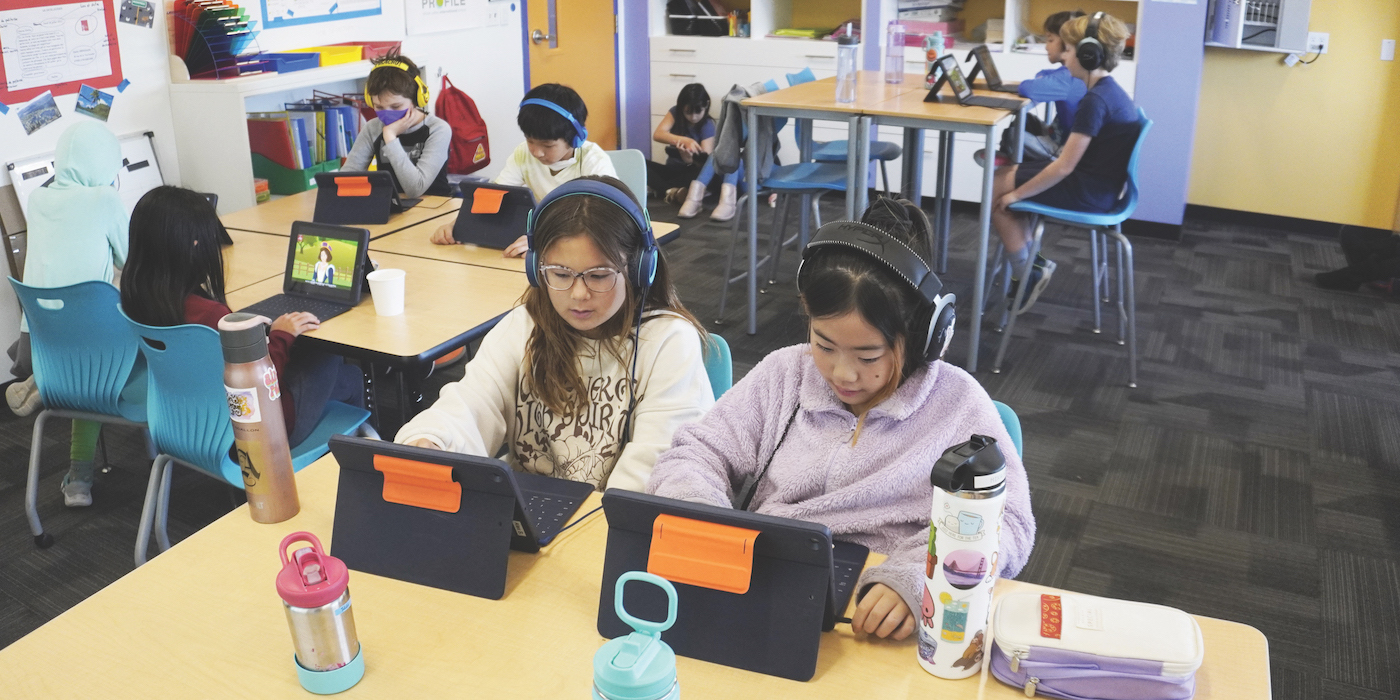 Guest Blogger Jon Molayem, English Program Academic Dean
In the 2nd Grade, I wrote a story about how I wanted to grow up to be a pilot. For an eight year old, this story was some of my best work—it had detailed illustrations, my neatest handwriting, and it was four pages long. When I brought it home, it went to the shrine where all my best work went: the refrigerator door. I was so proud to have my work displayed for my family to read. Whenever we had visitors, I shuffled them into the kitchen and gestured to my latest work. Their positive reactions and accolades motivated me to write even more.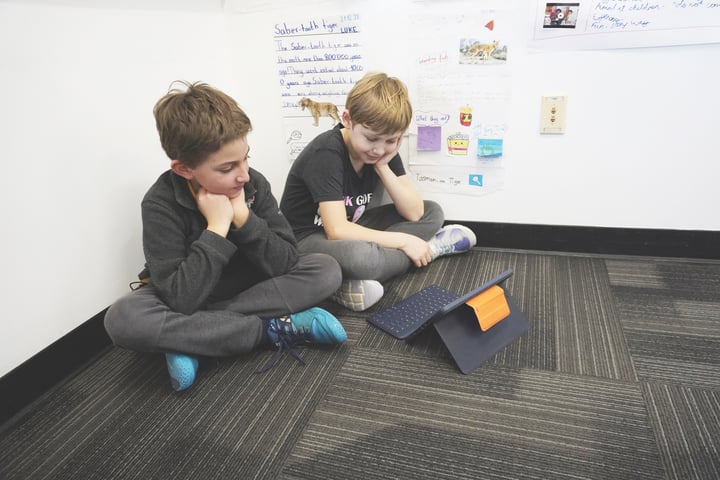 Today at Silicon Valley International School (INTL), tech tools have empowered students to amplify their stories beyond the walls of the classroom. Student devices in our classrooms have brought the "refrigerator door" into the palms of their hands and into the immediate hands of their families who can see their work, anytime and anywhere. At INTL, our students utilize online portfolios like Toddle and Vidigami to share their work with their families and family friends instantly. What's more, parents have the opportunity to respond to their child's work and give them encouragement and feedback in real time (without leaving the office!). It is an important reminder that even though students have access to 1-to-1 devices, that does not guarantee that students will use them effectively. Indeed, teachers today have access to hundreds of apps and programs that support student learning in the classroom, which oftentimes may be overwhelming to choose which apps best support their students. When sifting through hundreds of these apps, however, there is one application that remains a cut above the rest and is conveniently pre-installed on every device: the camera.
Using the camera in the classroom to capture student thinking is an enormously powerful tool in all phases of learning. And, it goes beyond snapping a picture. Whether brainstorming ideas or editing a final draft, students can turn on the camera, record themselves reading their work, and listen and watch it back again to fine tune their work. The halls of the Cohn Campus are often filled with students recording their English, French, German, and Chinese stories–all with the goal of improvement. Beyond helping the students edit and polish their work, the camera also makes the stories that students tell shareable not only with their families outside the classroom, but with their peers in different classes. We saw the utility of the devices last year, when 2nd Graders used the camera and the Flipgrid app to share their fairytale writing with students in different classes and solicited feedback from those students — all directly in the app.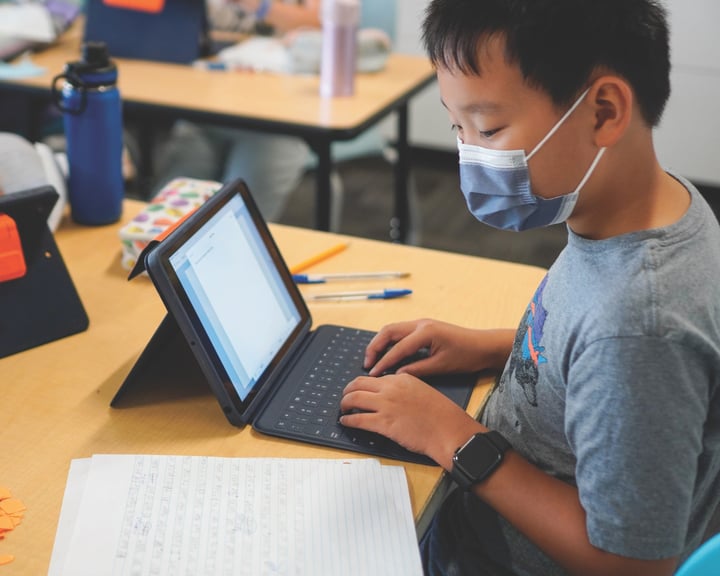 Using technology for storytelling in the classroom supports more than just the students' language skills. As an International Baccalaureate (IB) school, INTL emphasizes strong communication skills in a transdisciplinary context. Skills and competencies from one subject are applied across disciplines to support student mastery in others. In math, for example, students at all levels are required to solve word problems that require reading comprehension — in addition to their ability to calculate the answer. As scientists, students need effective storytelling skills to help communicate their findings and observations from experiments and using the camera is the perfect tool to share their learning.
Access to technology is fundamentally shifting the ability of students to connect with others. At INTL, our students are empowered to use classroom tech to amplify their voice and share their stories with their families and beyond. We've moved beyond the refrigerator door, and have leaned into refining and perfecting our work via technology.