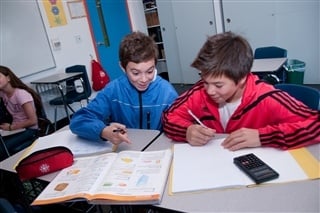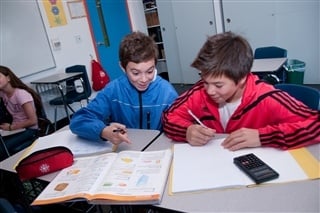 One of the most important things that INTL* focuses on is developing critical thinking skills, and fostering creativity within a bilingual immersion education. I believe that schools must and can help children improve reading, writing, mathematic and science, and also integrate teaching of "innovation and creativity in their curriculum. Sir Ken Robinson, an internationally recognized leader in the development of creativity, innovation and human resources claims that creativity is one of the most important skills schools should be developing today; however most schools stifle creative thinking to the harm of the future of our children. www.ted.com/talks/ken_robinson_says_schools_kill_creativity.html.
I am very proud that at INTL, children not only master reading, writing, mathematics and science but, through active learning, are required to be innovative and creative problem solvers. When you visit a classroom, you often see the hard work of promoting creative critical thinking. Last week, I stepped into a Middle School math class and observed students working in the computer lab. Students were in small groups discussing the best way to draw a triangle. The depth of their ideas was mind-boggling. In elementary school, I have seen a class where students were involved in debates struggling to understand both sides of an issue. This is the kind of work that makes me most proud.
Finally, I was impressed by the way teachers were guiding students in their work, yet refrain from being overly present and only giving step-by-step instruction. This helps inspire students to be innovative and creative learners.
*In 2020, the International School of the Peninsula (ISTP) formally changed its name to Silicon Valley International School (INTL) to better reflect its bilingual programs, location, and international values.