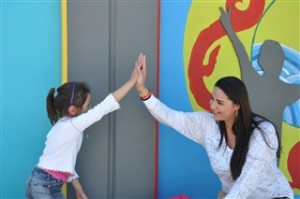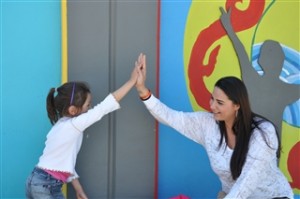 Last week, our school reached an incredible milestone. It's not lip service that our Annual Fund is an important part of supporting what we do here at the Silicon Valley International School . It directly affects our annual budget and our ability to provide for the individuals that matter the most: our students.
So when Patricia Colin, Director of Advancement, told me that 13 classes had reached 100% Participation in the Annual Fund, I was filled with a sense of pride in our community and what we can accomplish together. By the end of April last year, 11 classes had reached the 100% Participation goal – and we stayed at 11 classes until the end of the school year. Currently, it's the end of February, and we have 13 classes, with 5 more right on the cusp. These 5 classes have only one family left to participate until they too, reach 100%!
This is in large part, due to our Annual Fund Champions. These parents, your peers, have really worked hard to educate their classes about the Annual Fund, to rally support for their teachers and students, and have offered to host celebratory parties in honor of reaching 100% by February Break. On behalf of everyone at INTL, I deeply thank the parents and Champions of the following classes, for their support of the Annual Fund and of our school:
Nursery Chiao-Wen
Pre-K Alice
Pre-K Cecile
Pre-K Shu-Chun
1st Hayat
1st Portia (Green)
1st Portia (Yellow)
1st Roselyne
2nd Yihui (Blue)
2nd Katia
3rd Stephanie
5th Agnes
5th Cindy
For those families who have yet to give and whose classes are so very close to reaching 100% participation, I hope that you will consider joining your fellow parents and giving to the Annual Fund: www.ISTP.org/donate
*In 2020, the International School of the Peninsula (ISTP) formally changed its name to Silicon Valley International School (INTL) to better reflect its bilingual programs, location, and international values.