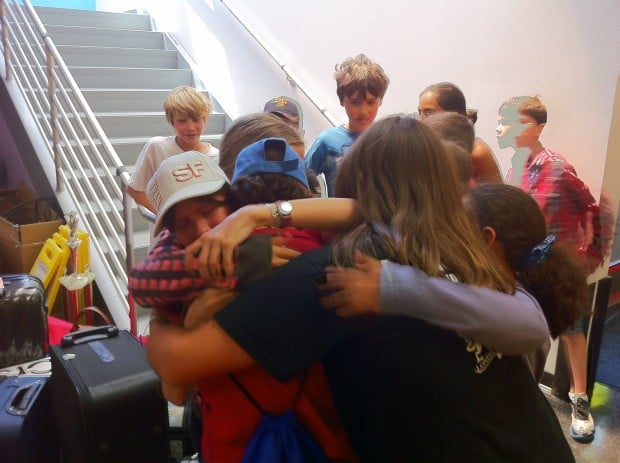 by Sanam Y., 5th grade French immersion student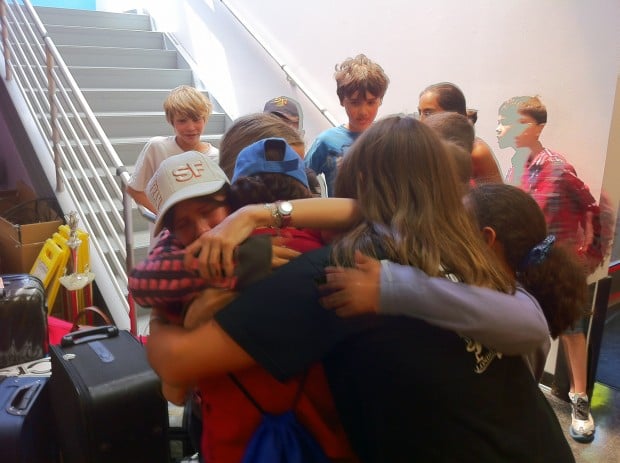 This October, 10 students from INTL* spent ten days in Blérancourt, France. I was one of these students, and I want to tell you about my super experience.
My host family was nice and already knowing their daughter, who had already been a part of the exchange program and hosted my older sister, Saira, when she went to Blérancourt, I felt comfortable with them. I wanted to host a kid this year, but unfortunately, did not get to. But, I quickly interacted with them and had a great time.
On Sunday, April 29, I went with a friend to pick up her host student, Alicia. Alicia was shy and quiet at first (and so were we), but we soon started having fun together. I stayed and we decided to go to the park. After that, we went out to dinner. I noticed she was really homesick as this was the first time she was sleeping away from home in a new place. We comforted her and asked her if she wanted to send an email to her mom. Then, I had to leave, but I couldn't wait to see Alicia the next morning.
The next day, I saw her at school and we started chatting as if we were old friends. I met some of her friends from Blérancourt, Zoe and Cassandra. I also saw Nadine Jung, their teacher. They all came to my classroom for the next two hours. During lunch, we sat next to the exchange students and talked, and during recess, we all played together.
We had a great time over those 10 days. And on the last day, we were very sad. Julianna and Lou (INTL students who hosted Blérancourt exchange students) were crying, because their exchange kids were like sisters to them. I was very sad too, even though I couldn't host a kid this year. The boys were not too sad -- but that's because they're boys! We hope that we'll all see each other again.
*In 2020, the International School of the Peninsula (ISTP) formally changed its name to Silicon Valley International School (INTL) to better reflect its bilingual programs, location, and international values.