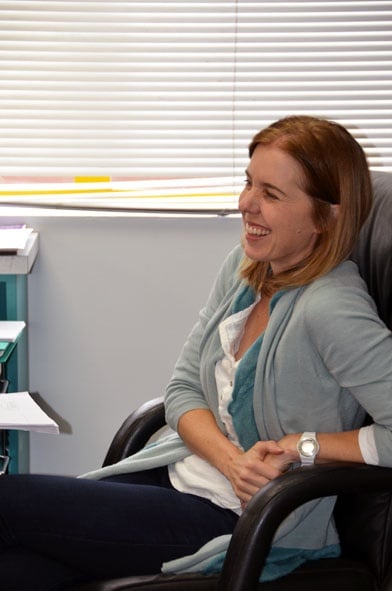 Each Year, INTL* schedules "Trustee Visitation Days" - two days where school trustees visit different classrooms across divisions and programs. They observe teacher and student interactions, daily lessons and activities, and are able to gain insight into classroom life.
Jean Viret, Trustee and Parent, observed, "I was amazed by how engaged the children were and their sheer joy of learning. I can say that with almost great certainty, as I observed a 6th Grade Chinese class for an entire session and had only the children's and teacher's facial expressions as point of reference. The children reacted very positively to each other and to their teacher, wanted to participate, smiled or laughed in concert, listened attentively, and more importantly, ignored me the whole time I was there."
Chris Cooper, Parent and new Trustee, said of his visit, "watching and experiencing learning through the eyes of the students is just a great experience! And during Mrs. Sanchez's science class with the 3rd graders, I learned a lot about minerals!"
Trustee Visitation Days provide the Board with the opportunity to see an INTL education in action, how both programs are able to come together and execute our philosophy, across subjects and curriculum, under one mission and shared core values.
Gerald Hwasta, also a Parent and new Trustee, visited a French music class and a 4th grade French art class and was very impressed by our arts program. Gerald shared, "the experience was wonderful. The children were engaged and their creative minds were at work. What I learned is that the children are learning important cultural lessons through their art classes. These cultural lessons help to shape our global citizens of tomorrow. Further, the arts are so important to developing complete individuals, not fact repeating automatons. By learning arts, creativity is fostered in all they do at INTL, and more importantly, for the rest of their lives."
*In 2020, the International School of the Peninsula (ISTP) formally changed its name to Silicon Valley International School (INTL) to better reflect its bilingual programs, location, and international values.