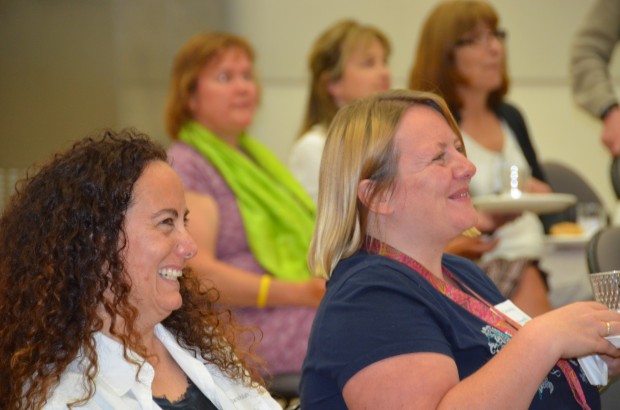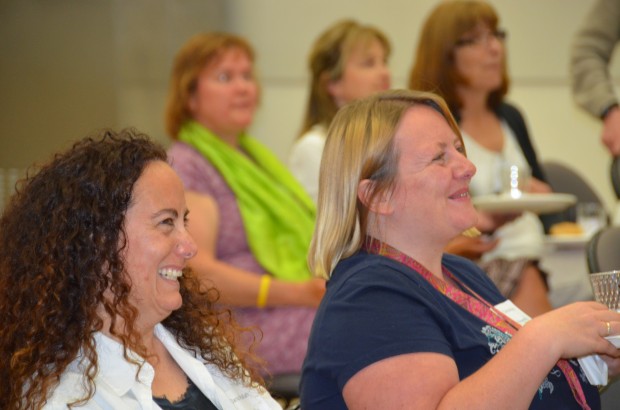 At the unveiling of the Expansion for Innovation Campaign this past Thursday night, parents were treated to a preview of the exciting changes that will soon come to the Cohn Campus. Board of Trustees Chair Jim Bean, Head of School Philippe Dietz, and Campaign Co-Chairs Gerald Hwasta and Sophie Bromberg were on hand to explain all the Expansion for Innovation plans and to answer everyone's questions.
The room was filled with interest and anticipation as Gerald Hwasta revealed and explained INTL*'s vision for Cohn. Gerald displayed beautiful architectural renderings of how Cohn will look once the renovation and upgrades are complete, which helped the audience truly envision the transformation. These renderings can currently be seen outside both Cohn and Cowper Campuses, as well as on the Expansion for Innovation website.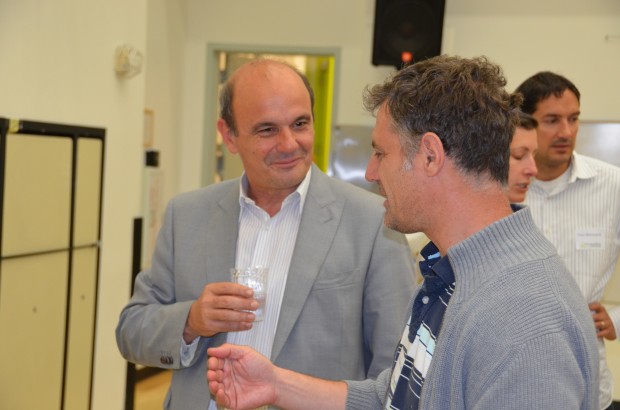 INTL's expansion plan is especially exciting given its immediate start date. When students return to school in the fall, the campus will already show transformation. Gerald told the audience, "When you come back to school, you will see a different building."
Parent, Terri Kalia, shared that she thought it was "a credit to the school" that INTL was moving forward with its plans so quickly, particularly the plans for the new Media Hub technology and learning center. She explained that coming from French schools in Canada, she knows firsthand that "what INTL is planning and doing is well ahead of what other schools are doing," and that the school "should be proud that it is giving students the tools they will need to move forward and succeed in the future."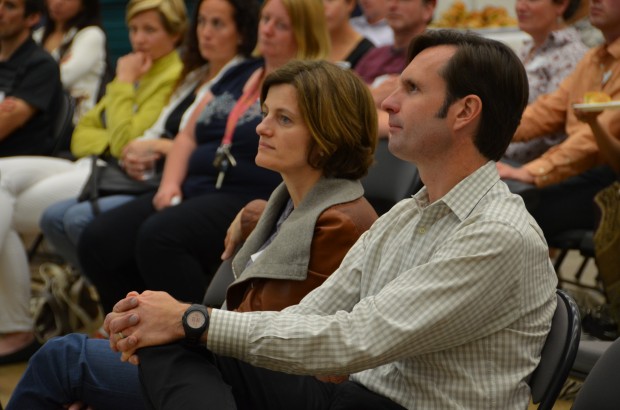 The Expansion for Innovation marks a new chapter in the school's history. The changes at Cohn will enhance the programs we already have, and will allow for further expansion and innovation. Gerald also reminded the audience of the greater importance of the project - that the expansion will "both benefit your kids today and leave a legacy for the families that come after us," just as the Cohn Campus itself was a gift from previous INTL families.
We would like to thank everyone who attended the evening for their amazing enthusiasm and support.
See what all the buzz is about, and see all our plans and architectural renderings at www.ISTP.org/capitalcampaign.
*In 2020, the International School of the Peninsula (ISTP) formally changed its name to Silicon Valley International School (INTL) to better reflect its bilingual programs, location, and international values.