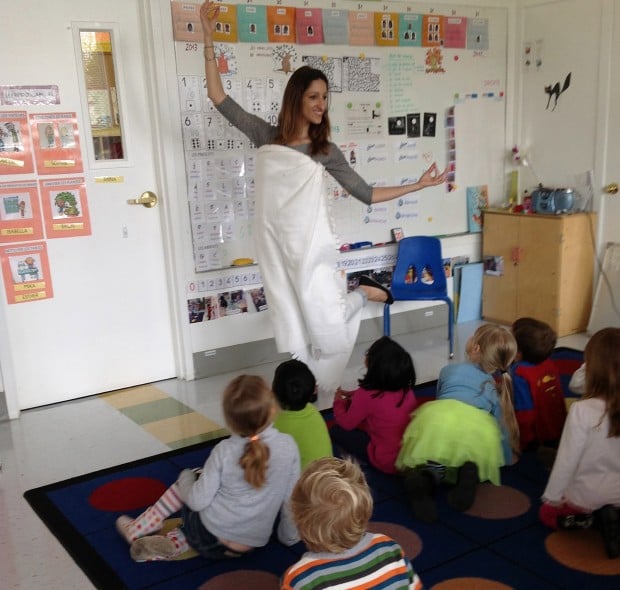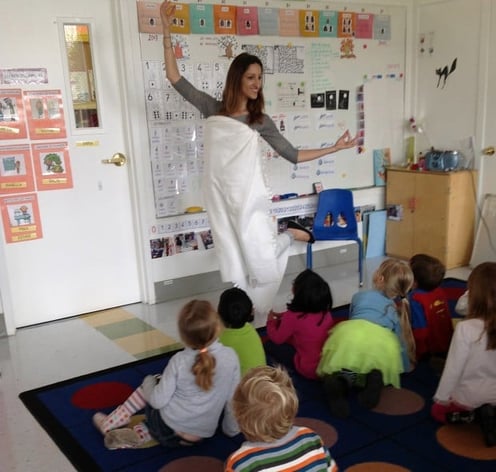 Pre-Kindergarten French Program teacher Cécile Roques has a passion for dance, and has practiced jazz, ballet, and modern dance since she was a girl. Nine years ago, while she was teaching underprivileged children in Paris, Cécile began to use modern dance as an educational tool. When she came to teach at INTL*, she brought her passion for dance education with her.
This spring, Cécile led her Pre-K French class in a collaborative dance project with another Pre-K class at the Berkeley School, an independent school in Berkeley. The two classes agreed to practice independently, and then meet to perform for each other.
Once a week for three months, Cécile's class practiced modern dance through play-based dance games. She also encouraged students to improvise and express themselves through movement. Cécile took video of her students practicing, and shared the video with their partner class. The Pre-K class from the Berkeley School in turn sent footage of their own dancing, which INTL students eagerly anticipated and truly enjoyed watching.
On May 14, Cécile's Pre-K class traveled to Berkeley for a "dance field trip." The INTL Pre-Kindergarteners performed the dances they had practiced, and watched the Berkeley Pre-K students put on their own performance. The trip was a fun learning experience, and the INTL Pre-Kindergarteners were especially interested to meet Pre-K students from another school. Finally, on May 17, students demonstrated the dancing skills they had learned for their parents, in a performance in the Cowper Social Hall.
Cécile is very happy with the results of the dance unit, especially because it helped her further her goal of advocating for dance in schools. Cécile ardently believes in the importance of the arts in a well-rounded education. Dance, specifically, helps young children gain an awareness of their bodies and contributes to a healthy lifestyle. Cécile explains that "through dance, children not only learn the benefits of exercising, but they also learn coordination, balance, flexibility, stamina, memory, and discipline. And it also boosts self-esteem. Dancing makes children feel good and helps them gain confidence in their own abilities."
INTL would like to congratulate Cécile's Pre-K class on all their hard work. Watch the video clip below for a glimpse of Pre-K dance practice.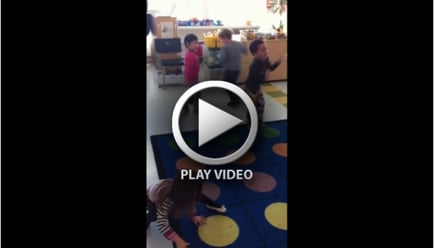 *In 2020, the International School of the Peninsula (ISTP) formally changed its name to Silicon Valley International School (INTL) to better reflect its bilingual programs, location, and international values.