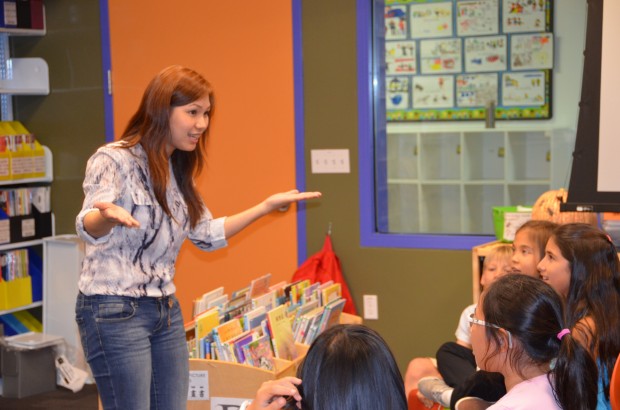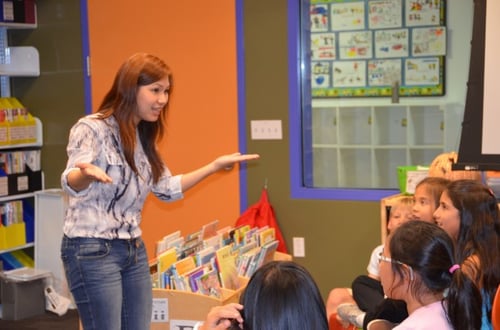 This past Thursday at 4pm, lovely melodies could be heard coming from the new Media Hub – certain evidence that the INTL* Choir has begun again!
The joy was quite evident at the first choir meeting of the year, as students enthusiastically say their scales, then launched into a version of "do-re-mi" with two different parts sung in harmony.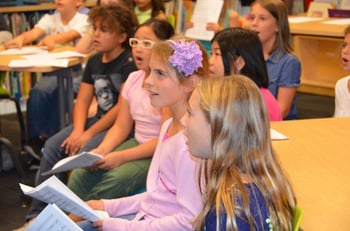 This year, there are around 30 students in the choir, with an especially strong contingent of 5th Graders. Many are returning members, making this year a very promising one for the INTL Choir.
Chinese music teacher Su Yang is returning to lead the choir, accompanied by 3rd Grade French teacher Vincent Doukhan, who is taking over for former French music teacher Jean-Baptiste Charlot.
Vincent says, "I am very excited to be starting choir, and I'm excited to see the students in a different context outside of the classroom." Sue is also delighted that choir has begun again, and adds, "whenever I step into choir class after a long day of teaching, I always feel excited, happy, and relaxed."
The INTL Choir will be singing an eclectic repertoire of music. The songs that Su and Vincent have prepared include "traditional choir songs, rearranged pop songs, classic Broadway Musical songs, as well as songs of students' own choice."
Like last year, the INTL Choir will put on 2-3 performances throughout the year, dates and times to be determined. We look forward to all the beautiful music the choir will be making this year!
*In 2020, the International School of the Peninsula (ISTP) formally changed its name to Silicon Valley International School (INTL) to better reflect its bilingual programs, location, and international values.