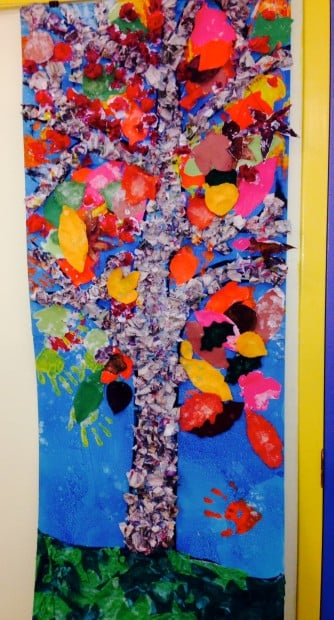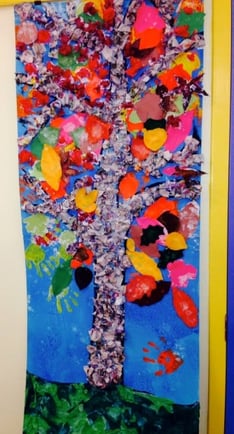 Four times a year, photocopy free week on Cowper Campus gives students the opportunity to explore the world around them in new ways. The week is always a great learning experience for students and teachers alike.
The idea to hold a photocopy free week began with a push for greener classrooms. Four years ago, Cowper faculty and staff were inspired by Earth Day to try a week where they would teach their classes without using any photocopies. The first photocopy free week was a success, and the faculty decided to expand the program to include four photocopy free weeks per year. The next photocopy free week will be held the week students return from winter break.
Photocopy free weeks allow the students on Cowper to learn through means other than simple pen and paper. Although print-outs and worksheets are great tools to promote dexterity with writing implements, hands-on learning is also incredibly important. Students on Cowper Campus are in a critical stage of their cognitive, emotional, physical, and social development. Photocopy free week is the perfect opportunity for children to focus on hands-on learning, in addition to serving as a great introduction to sustainability.
The students find photocopy free week to be a natural part of the school year, and are often unaware of the special nature of the week. They are engaged and excited for what each day has to offer.
In our Pre-Kindergarten English classes with Beth and Giselle, the students created magnificent trees from recycled materials. They were able to use their problem-solving skills to come up with new ways of using the materials put in front of them. Students were given supplies to provoke their creativity - newspaper, toilet paper rolls, clay, construction paper, bottle caps, and other recycled materials. They used their imaginations to create works of art from simple recycled items. The project allowed the children to take risks while in a safe environment and to develop their problem-solving, teamwork, and risk-taking skills, all important skills for their future success.
Photocopy free week also gave teachers an opportunity to begin work on Arts Night projects, which this year focused on the same theme of recycled art.
Other classes were inspired by photocopy free week to explore the environment around them. In Chinese Kindergarten, the children took an excursion around the neighborhood to get a better understanding of their surrounding community. The walk helped the students visualize their future Arts Night project where they would be creating their own ideal communities. Students observed the signage around the neighborhood, helping them create links between print and language and develop associations between colors and shapes. For example, students were able to recognize the octagon shape of a stop sign and to link the color red with the word stop. These links are essential to developing pre-reading skills.
In Cécile's Pre-Kindergarten class the students also took a walk to collect fall foliage and plants. Students got a better understanding of their surroundings and used the leaves they collected for a project that helped develop their pre-writing skills. They created an art piece where they traced the leaves and drew the movement of a falling leaf, which helped the students to build their fine motor skills.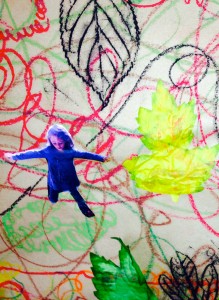 All of these examples show how Cowper teachers used a week created to encourage sustainability and eco awareness as a jumping off point to developing the whole child.
*In 2020, the International School of the Peninsula (ISTP) formally changed its name to Silicon Valley International School (INTL) to better reflect its bilingual programs, location, and international values.