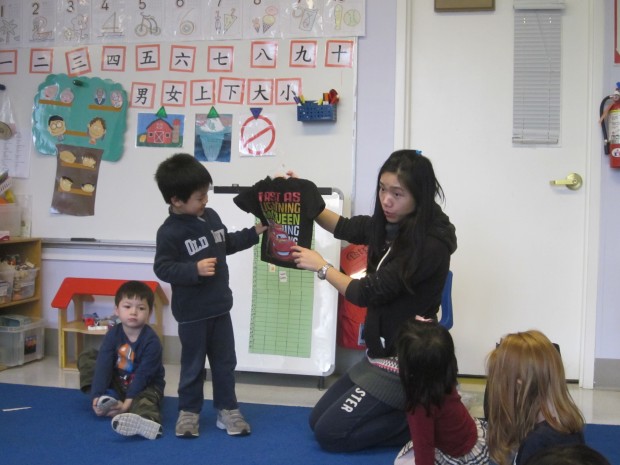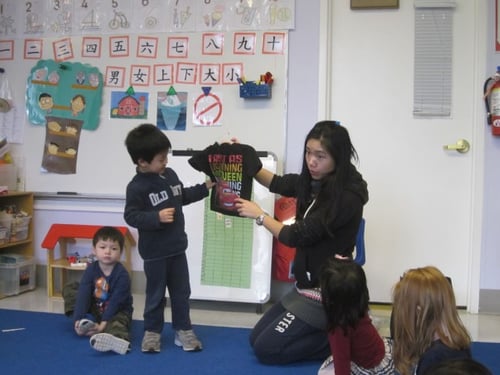 Of all the activities in the Chinese Nursery classroom, show and tell is one of the most exciting activities for my students. Show and tell activities are important because they help build self-esteem, encourage friendship development, and promote Chinese language skills.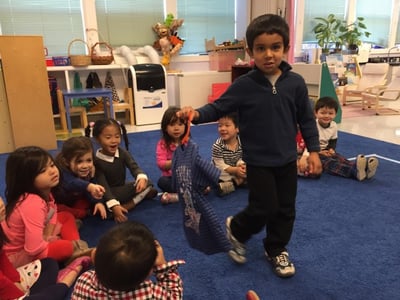 Self-Esteem
Children are very enthusiastic when they get the chance to bring their favorite things to school. Show and tell helps them connect their learning at school and their lives at home. When they share their favorite things with other children, they demonstrate confidence in themselves and what they love. When they present in front of the class, the attention from the audience gives the child a boost in self-esteem, because it lets them be in charge of themselves and the situation.
Friendship Development
Show and tell opens doors for children to make new friends and maintain their existing friendships because they get to know each other's interests. Once a child has presented his show and tell, other children may discover a common interest that they share, such as a similar type of clothing they have or the same color that they both like.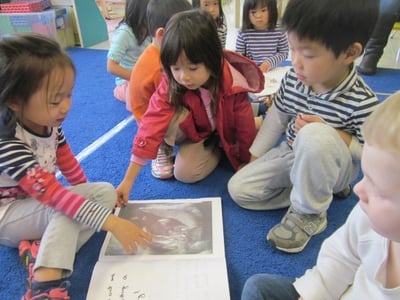 Language Skills
Show and tell also encourages children to speak up in class. By supporting children in using Chinese to explain what they love, children not only learn vocabulary, but they also see the real use of Chinese in their daily lives. Rather than forcing children to use Chinese in expressing themselves, teachers model how to use oral language and body language together to communicate with others. Students can apply these lessons to many different classroom activities, gaining confidence in their Chinese language skills.
The way we do show and tell is designed to meet young children's developmental stages. We have both big group sharing time and small group sharing time. In big group sharing time, children will sit in a big circle and walk around to show their favorite things. In small group sharing time, children can choose to sit with their friends and casually talk and share.
By giving children different ways to show and tell, I see that some children who are shy at the beginning become more comfortable as they gain experience. I also see children expanding their circle of friends.
Last but not least, show and tell spurs student interest in learning new vocabulary in Chinese, and they often ask, "how do you say this in Chinese?" We will continue our show and tell activities throughout the year, improving and changing them as students develop.
*In 2020, the International School of the Peninsula (ISTP) formally changed its name to Silicon Valley International School (INTL) to better reflect its bilingual programs, location, and international values.