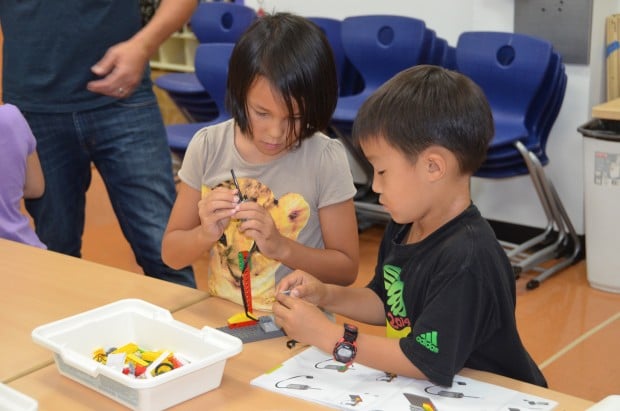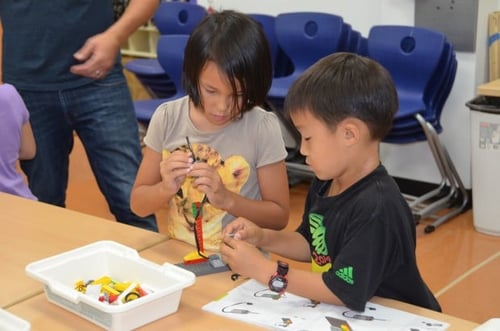 It is very exciting to announce the opening of the INTL* Elementary MakerSpace. The purpose of this flexible space is for students and teachers alike to celebrate curiosity, resourcefulness, empathy, and problem-solving, all in service to the act of creation. It will be used for computer coding and robotics classes, interdisciplinary projects, social emotional learning during harmonization time, or simply to take a break from the curriculum and give kids some time tinker.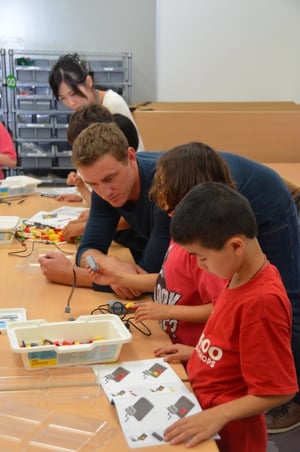 The Elementary MakerSpace is located in room 127 on the first floor of the Cohn Campus building. It offers students access to a variety of tools, materials, electronics, and workspaces so that they have the chance to exercise design-thinking practices and develop a growth mindset in a truly authentic learning environment.
As we are a bilingual school, we hope that this space will also be somewhere for students to make powerful, long lasting connections to their target language, through interacting with and manipulating their physical environment. Through "making" they'll have the ability to increase their vocabulary in meaningful contexts, improve speaking skills by asking questions and collaborating with classmates, and refine listening skills as they work with their teacher and their team to achieve a shared goal.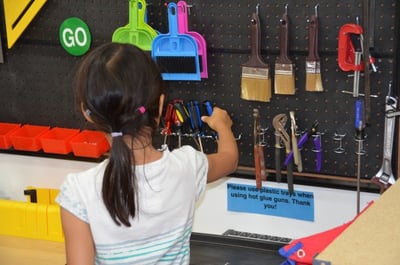 For teachers, this space provides yet another lens through which they can see their students. They will have the opportunity to mindfully observe what strategies their students are employing to solve problems, their ability to demonstrate resilience and grit, or how they interact with their peers in learning situations.
We look forward to sharing with you all the great work that will be done in the Elementary MakerSpace and thank you in advance for your support as we attempt to reframe "failure" as "I have not been successful YET," through this initiative.
If you would like to learn more about maker education and what is happening in the INTL MakerSpace, you can follow @MKulbieda and #INTLmakerspace or #makered on Twitter.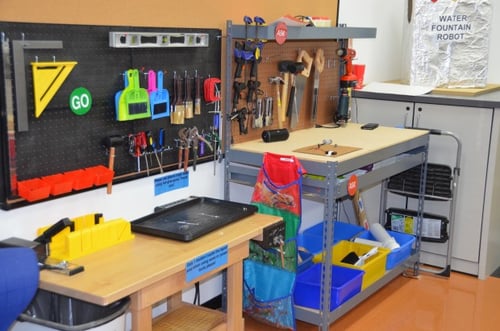 *In 2020, the International School of the Peninsula (ISTP) formally changed its name to Silicon Valley International School (INTL) to better reflect its bilingual programs, location, and international values.