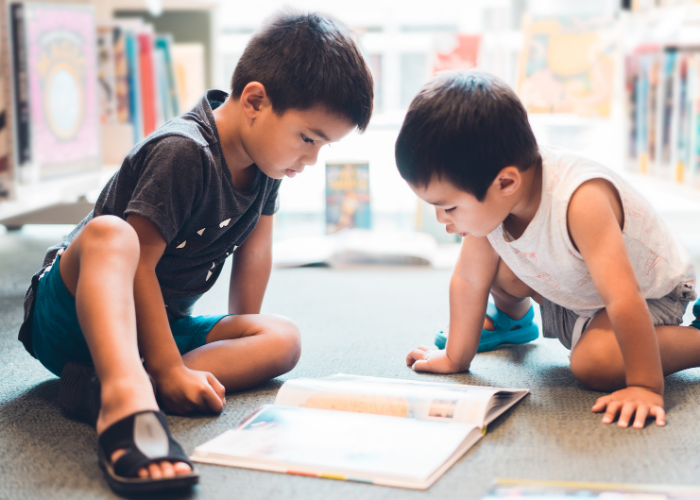 As international educators, we know that sometimes students bring questions into the classroom that can be difficult to answer. Such was the case with the recent rise in hate crimes against the AAPI (Asian Americans and Pacific Islanders) community. As always, a beautiful place to start inquiry and discovery into difficult questions is with literature. If your family's library does not yet feature AAPI voices and stories, now is the perfect time to expose your children to these beautiful, fun, and meaningful book recommendations – perfect for early years and elementary readers.

Eyes that Kiss in the Corners, by Joanna Ho
A poetic story about an Asian American girl who notices her eyes are a different shape than some of her classmates, which prompts her to reflect on the beauty of her own uniqueness, family, and Chinese-American culture. Stunning illustrations help tell a lyrical tale celebrating the beauty of difference.

Hush! A Thai Lullaby, by Minfong Ho
A simple story perfect for very young children, about a Thai mother who asked all the animals around her to "hush" while putting her child to sleep. The book also won the Caldecott Honor for illustration.

The Lotus Seed, by Sherry Garland
A Vietnamese girl brings a special lotus seed with her when she is forced by war to leave her homeland and move to the United States. Many years later, something happens to the seed that teaches the reader lessons about family, history, and traditions.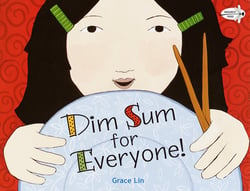 Dim Sum for Everyone! by Grace Lin
On a visit to a dim sum restaurant, a family each picks their favorite dumpling, cake, bun or tart to share together. Perfect for young children, the beautifully-illustrated book also includes notes for those who want to learn more about the delicious tradition of dim sum.
Cora Cooks Pancit by Dorina K. Lazo Gilmore
Cora loves to help in the kitchen but because she is the youngest in her family she never gets to do the important jobs. One day, when her siblings are gone, she gets to be her mom's assistant chef, helping her make pancit, a traditional Filipino noodle dish. A warm family story that will also introduce children to Filipino culture.
The Many Colors of Harpreet Singh by Supriya Kelkar
Harpreet Singh is a happy young boy who likes to match the colors he wears to his bright, happy moods. However, when his family moves to a grey new city, he starts to feel like he would rather be invisible, and has to learn how to feel colorful and joyful again.
Amy Wu and the Perfect Bao
Amy loves making bao buns with her family, but hers keep turning out all wrong. Will Amy have the persistence to keep trying until she gets it right and makes the perfect bao? A great book to teach kids about the importance of perseverance and a growth mindset.

Ling and Ting: Not Exactly the Same! by Grace Lin
Ling and Ting are identical twins who like to do everything together – doing magic tricks, making dumplings, getting their hair cut. However, looks can be deceiving, as the sisters are each unique in their own way. The first book in a series.
Source: "Recommended Asian-American Children's Literature" – Dr. Noreen Naseem Rodríguez and Dr. Park Dahlen