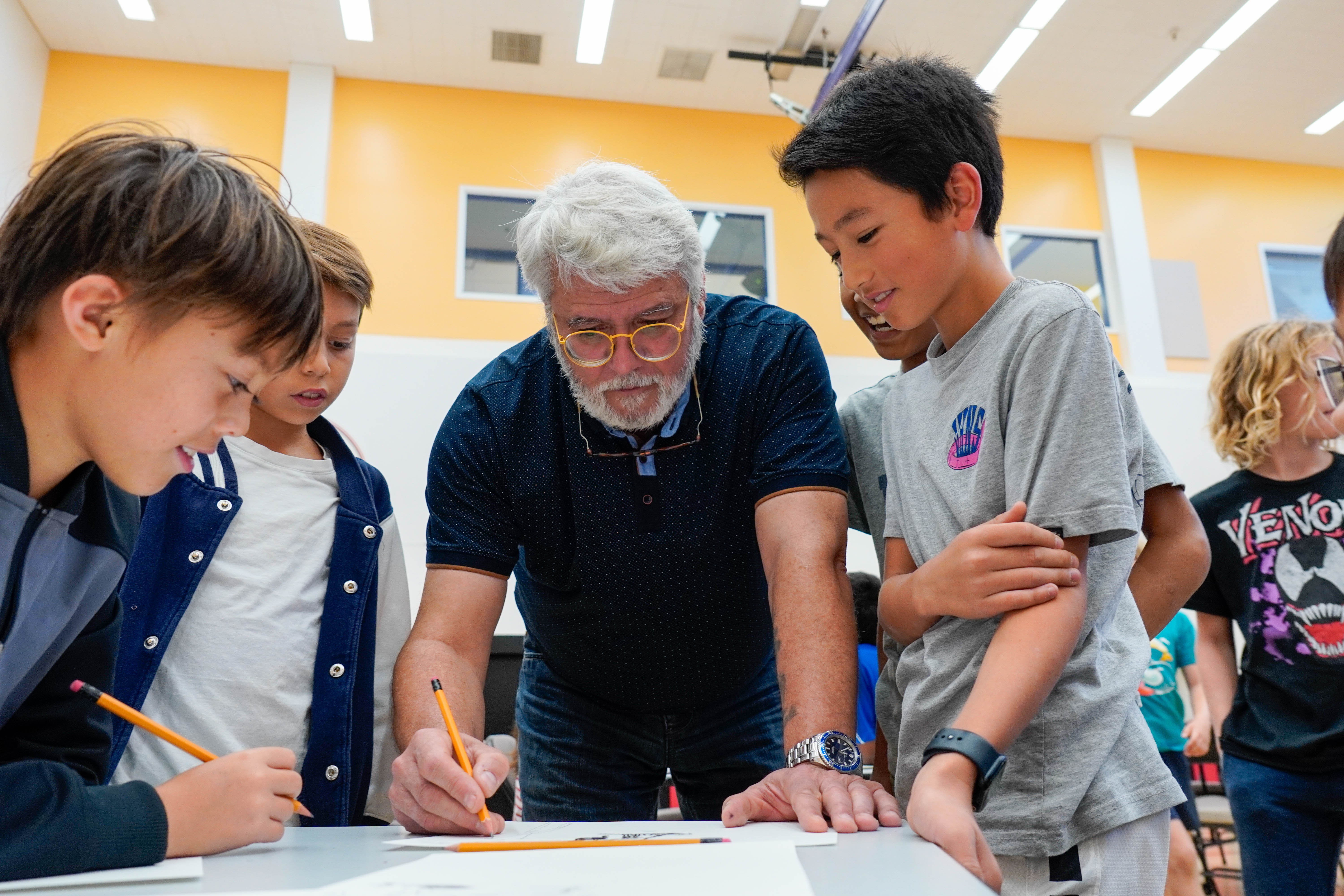 On a memorable Friday, October 27, 2023, Silicon Valley International School (INTL) had the distinct honor of hosting Achdé, the world-renowned French cartoonist and artist. Best known for his iconic work on the legendary comic series, Lucky Luke, Achdé brought a touch of French culture to California and delivered an extraordinary educational opportunity for INTL's French Program students.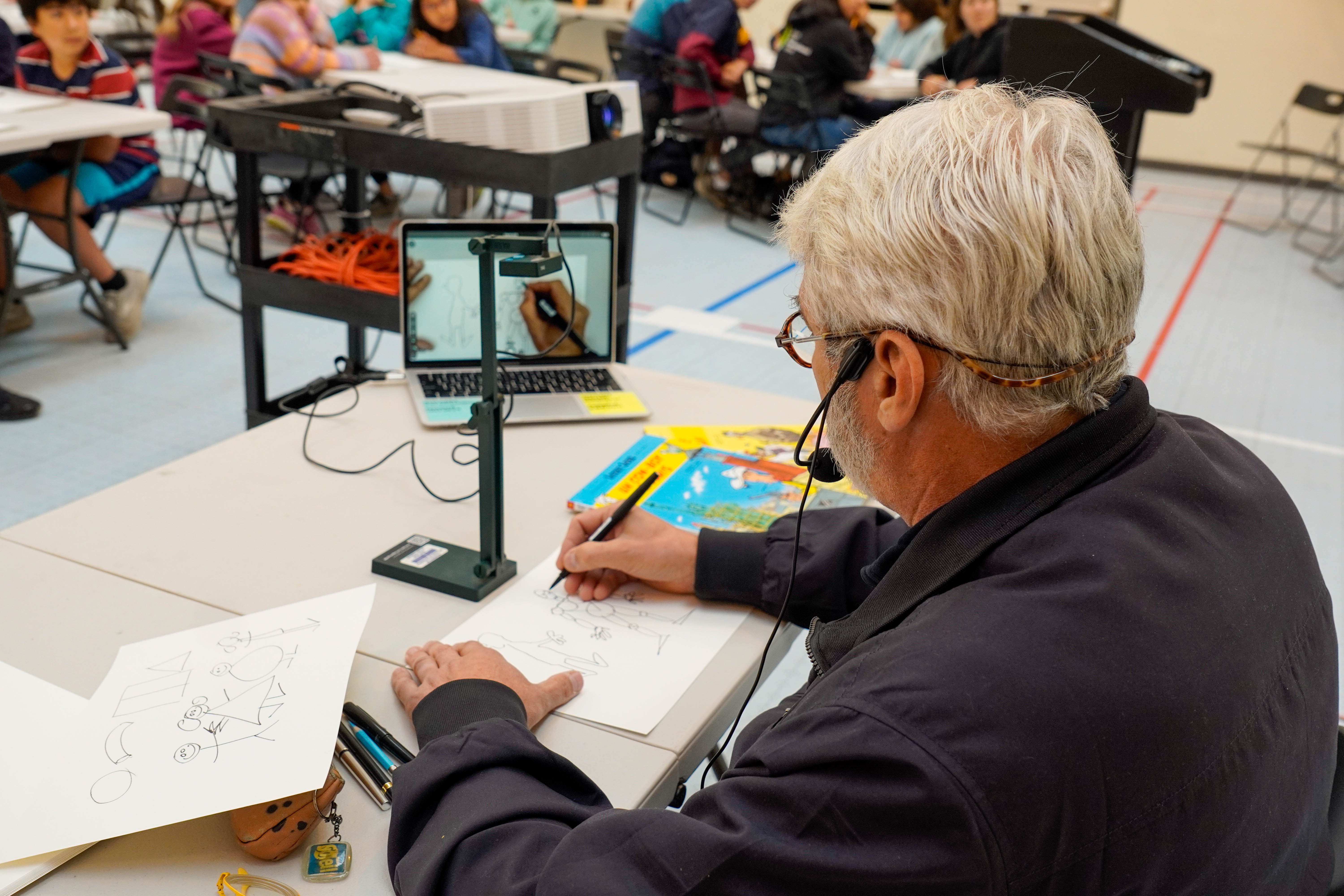 Achdé's influence in the world of art reaches far beyond the pages of his comics. His remarkable contributions to Lucky Luke, a beloved Franco-Belgian cowboy comic series, have been an inspiration for generations. Interestingly, Lucky Luke served as the model for Woody, the iconic character in Disney's 1995 animated classic, Toy Story. Achdé's journey from a career as a doctor to dedicating himself to his true passion of drawing gives him a unique perspective on both life and the world of art.
During his visit to INTL, Achdé conducted a pair of master classes, one held at each of the school's campuses, for the French Program students. An in-depth art lesson, Achdé taught the students not only the basics of cartoon drawing but also gave them a look inside of his creative process and the art of storytelling through visuals. The master class seamlessly blended informative presentations with interactive work, while also providing students with the priceless opportunity to pose questions and gain insights directly from the master artist himself. For INTL's French Program students, the day was an enlightening glimpse into the world of professional cartooning, expanding their horizons in the realm of visual arts.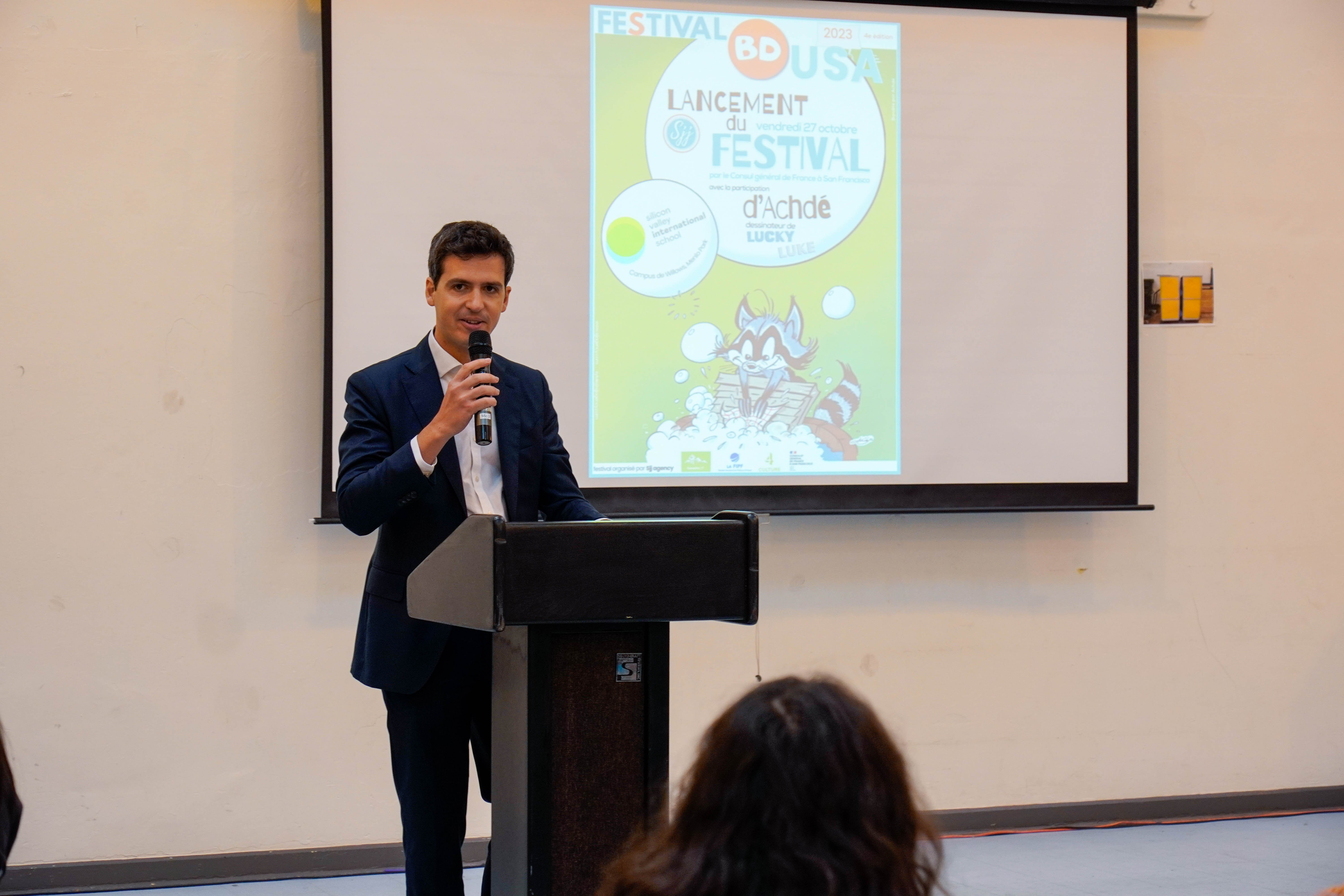 Achdé's master class was complemented by a special guest appearance from French Deputy Consul General of San Francisco, Paul Salvaire. Addressing the audience of students and parents at INTL's Willows Campus, he spoke of the historical and cultural significance of cartoons in French society. His speech delved into how the cartoon bridged generational gaps, as grandparents remembered reading the famous comics that the young students now enjoyed.
The Deputy Consul General's presence underscored the significance of nurturing culture and fostering artistic exploration within INTL's educational setting emphasizing the role of art in communities.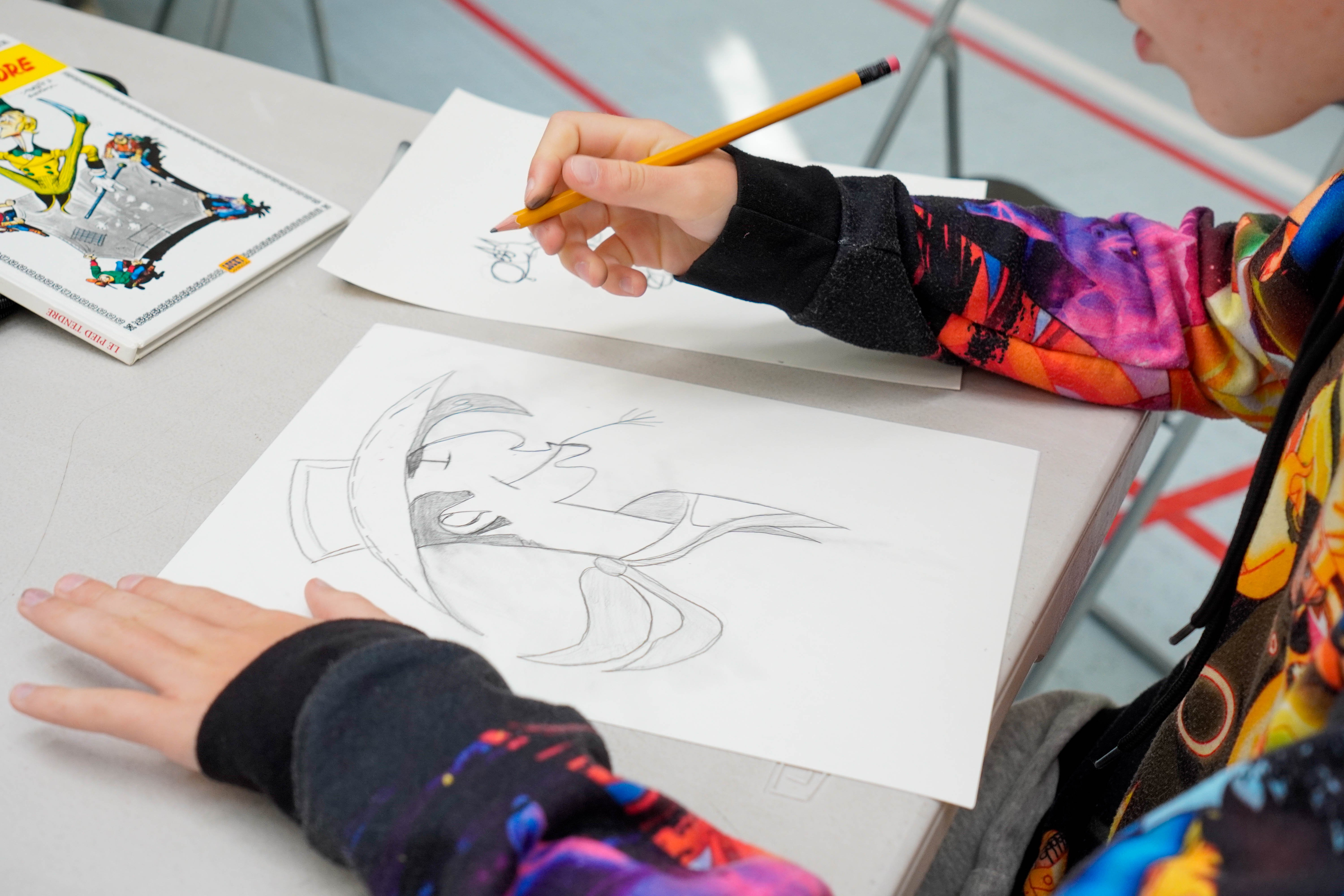 The event left an indelible mark on INTL's community. French Academic Dean Olivier Monteil summed up the sentiment, stating, "it was a wonderful event because it was our French and Francophone community coming together. All the students who speak French at the school participated, and it's a rare occurrence to have the entire French community come together in such a manner. It was like a little piece of France transplanted to our school."
Achdé's master class was a tremendous reminder of the power of art and the value of cultural enrichment. As the students left the class, they brought with them not only new skills but also a deeper appreciation for the French culture and community.