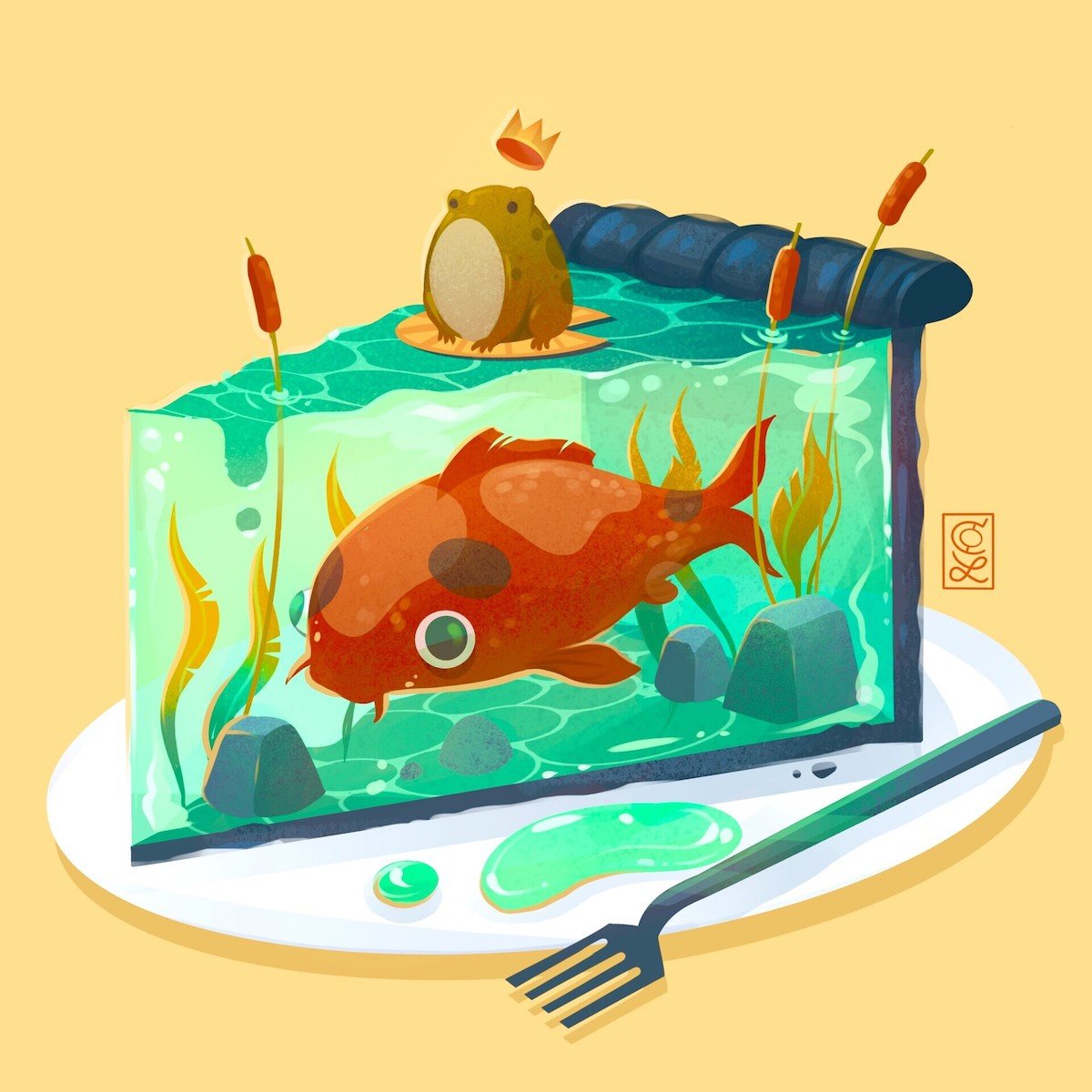 "Learning about East Asian culture and language at INTL has made me more interested in my own heritage as a mixed-race American. Being half-Asian and half-Caucasian has led to some pretty unique family traditions (fried-rice stuffed turkeys on Thanksgiving, anyone?), and learning so much about Chinese history, cuisine, and language has made me appreciate my own culture so much more!"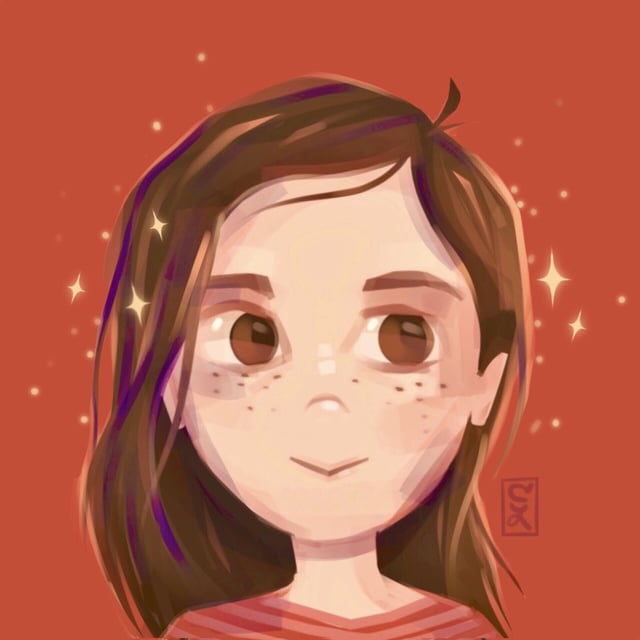 Self-portrait of Claire
Claire Lin started learning at INTL when she entered Kindergarten in 2008. Here, she received an education that fully immersed her in Chinese language and East Asian cultures. With what she learned at INTL, Claire understood her heritage and gained a special insight into these cultures.
And Claire didn't just learn about these cultures: she lived them! She says, "My fondest memories from INTL were definitely the exchange-student trips to Asia and Costa Rica. While it's always fun to travel as a tourist, it's an entirely different experience to live among the natives and immerse yourself in their lifestyles."
When speaking further about this experience, Claire demonstrates the open-minded aspect of the IB learner profile, which states: "We critically appreciate our own cultures and personal histories, as well as the values and traditions of others. We seek and evaluate a range of points of view, and we are willing to grow from the experience."
Claire clearly embodies this quality, saying,
"I learned a lot about the differences between Chinese and American education systems, learned about all the historical landmarks from an insider's perspective, and even made a Taiwanese pen-pal friend that I still write to! Having these global connections and experiences at such a young age was super eye-opening, and is something I'll never forget."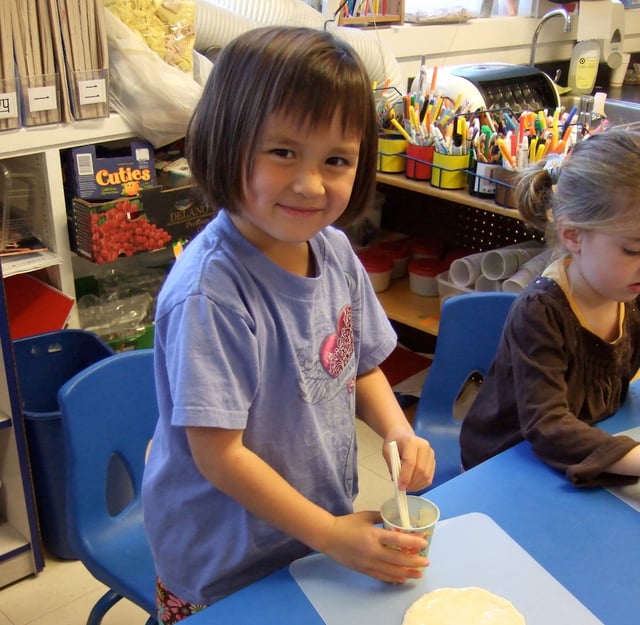 Claire's INTL classes helped her become completely fluent in Chinese. Because her father is Chinese-American, she discovered that being bilingual isn't just a useful skill for her; it's a way to have a deeper connection to her heritage and family.
"For me, the most meaningful exchanges I've had in Chinese were with my own grandparents and family. Being able to communicate with them in their own language made my time with them all the more enriching, from gossiping while making homemade tang-yuan or sending interesting news articles via text. These little interactions make me feel much closer to my family every day."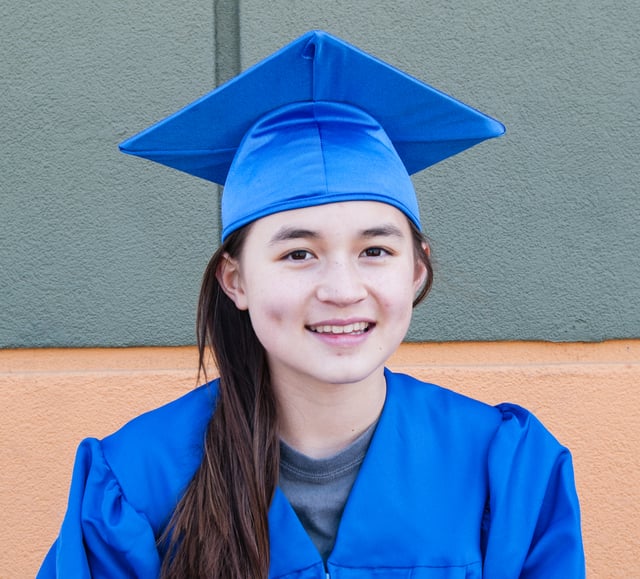 Claire graduated from INTL's 8th grade in 2017 (the highest offered grade-level at the time), and she attended a local independent high school with a rigorous course load and international focus. Claire recalls how INTL prepared her for the challenges she faced:
"I think what I'm most grateful for is INTL's extremely wide-ranging curriculum. From American history to Chinese humanities to English literature, we really got a taste of everything early on. As a result, I felt prepared to tackle whichever high school classes I wanted, no matter the subject or the difficulty. I really appreciate INTL's commitment to creating a diverse and enriching curriculum that leaves nothing out."
Currently, Claire attends UC Berkeley, and in her spare time, she likes to make art that gets people to laugh and feel emotion.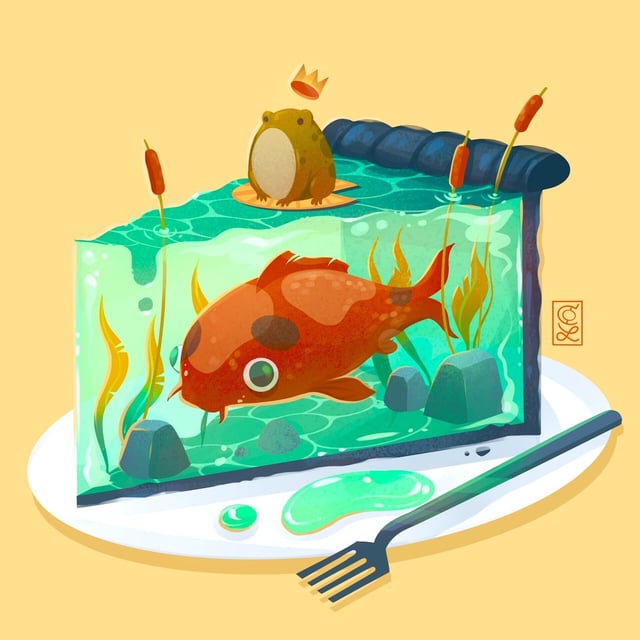 "I especially love drawing funky creatures, fantastical landscapes, and funny expressions—and while it may seem superficial or absurd at first glance, the true beauty of my art-making is seeing the emotion it can evoke when I share it with my friends, family, and the online world. I've tabled at numerous craft fairs, and my favorite part is always the snippets of conversation I have with customers. Similarly, I love sharing my art online and seeing the emotional reactions it creates in different people; it's really powerful to make someone halfway across the world laugh."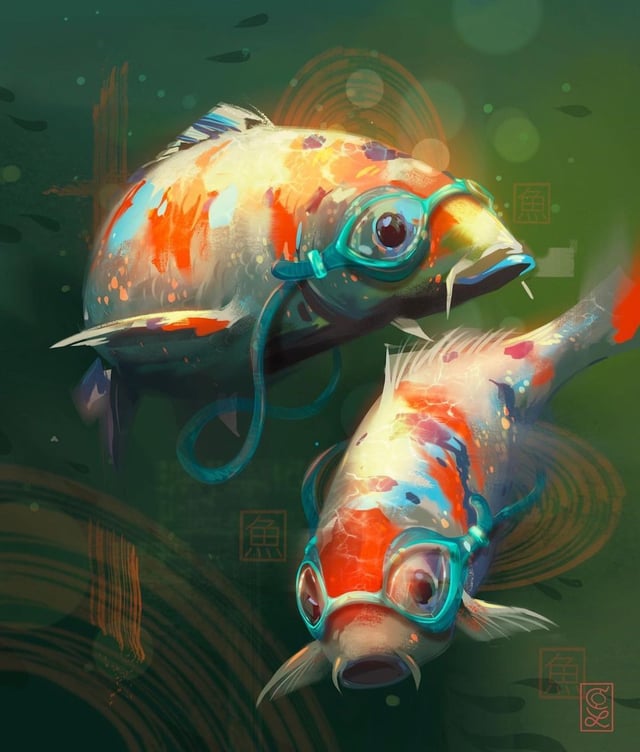 Her art is full of character and variety, making creatures and everyday objects feel new and magical. Claire says, "I personally find inspiration everywhere. From stray cats to rainy days, I like to take the ordinary and make it extraordinary through color, lighting, and funky expressions. Ultimately, I see art as a light-hearted way to connect with others."
For Claire, her art is all about connection. Sometimes, that means creating introspective art that reflects on her own culture.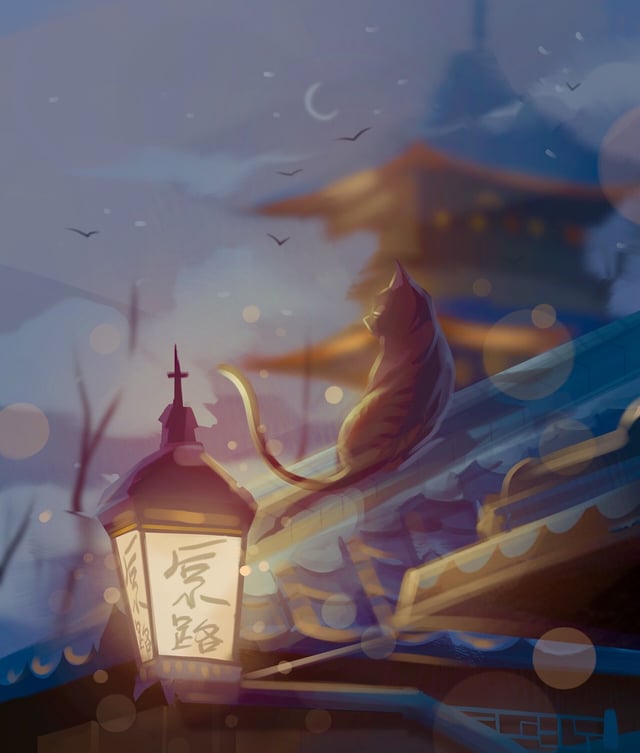 "Of course, my art doesn't always have to be silly. I love creating art that explores my multiculturalism as a result of my own biracialism, as well as the diverse environment I grew up in. Someday, I'd like to write a graphic novel about my experiences on this topic, and how it has shaped me into the person I am now."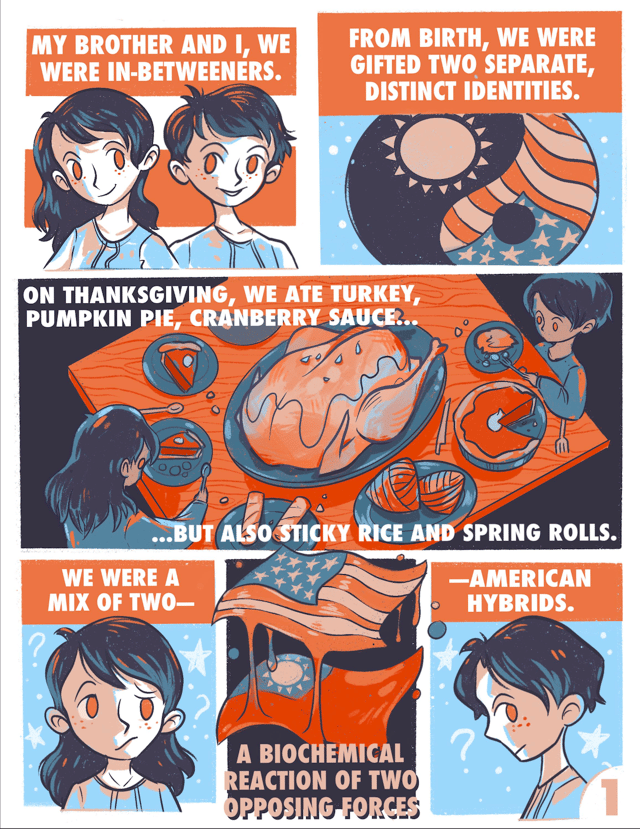 Click here to see the whole comic
We wish Claire all of the best in her studies and artwork, and we can't wait to see what she does next!
You can purchase or view more of Claire's artwork here:
​​https://linktr.ee/claire.an.lin (Shops and Portfolio)
https://www.instagram.com/claire.an.lin/?hl=en (Instagram)