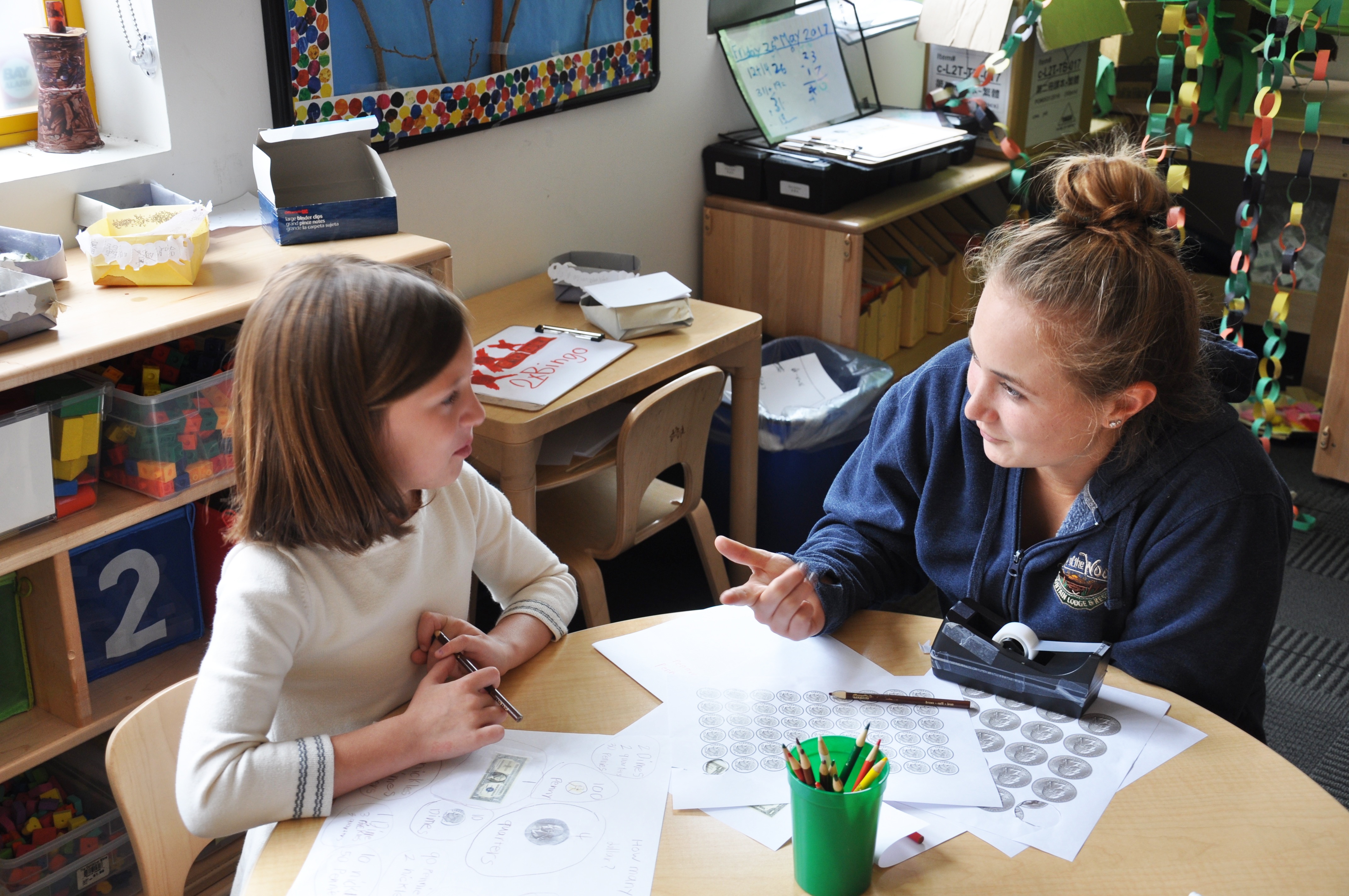 Staying connected with our alumni community of past students and parents is one of our many top priorities here at ISTP*. We love following alumni stories on where they are studying or working, and where they are traveling or living in the world.

Montera Espinosa, who kept in touch with ISTP upon leaving the school after the fifth grade, returned this past spring to complete a high school senior project by interning in our first and second grade English classrooms. In Ms. Jenna's first grade classrooms, she worked individually with students who required extra help in reading assignments and completing projects. By the end of the four weeks, Montera taught both a math and a poetry lesson to each one of Ms. Nancy's second grade classes. Assistant Head of School Kate Lussen praises, "She has been a truly fabulous intern and is a natural teacher!"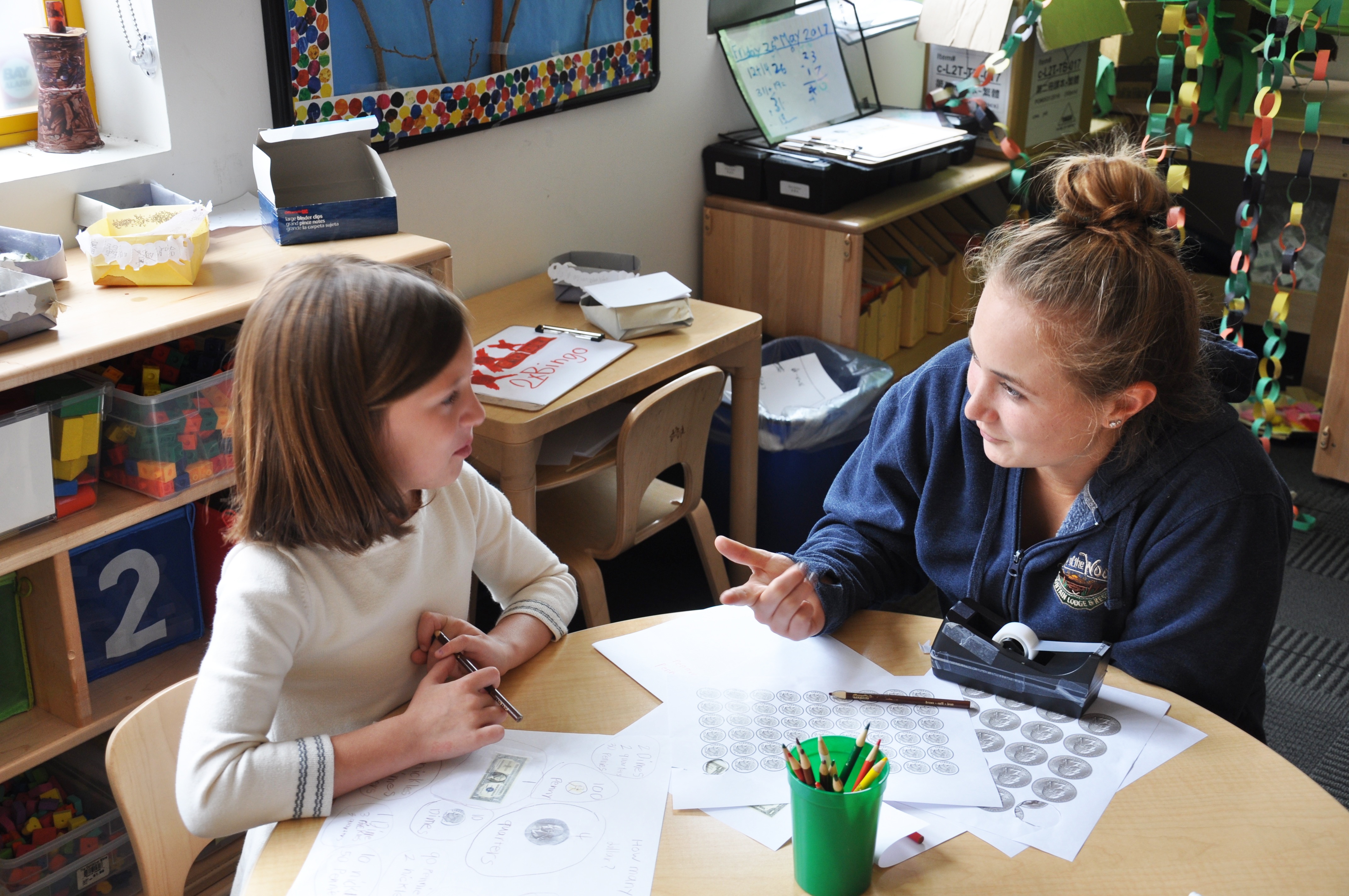 Montera working closely with an ISTP first grader during her high school project internship.

It's no surprise that Montera selected a teaching internship as she plans to major in elementary education at Carroll College in Helena, Montana in the fall. Her mother proudly proclaims, "Montera has continued her love for French from her wonderful elementary school years at ISTP," and she will continue to enhance her language with a minor in French. Last year, Montera visited Québec City and Montréal where she spoke French to her classmates and the residents of both cities. Montera recounts, "We visited a school in Montréal and I was the designated speaker which was something I felt proud of."
Montera is in fact trilingual as she picked up French again at Menlo School and studied both Spanish and French for all four years of high school. She's been able to practice her Spanish as a soccer coach to a group of 8 and 9 year old girls at Palo Alto Soccer Club where she converses in Spanish with fellow coaches.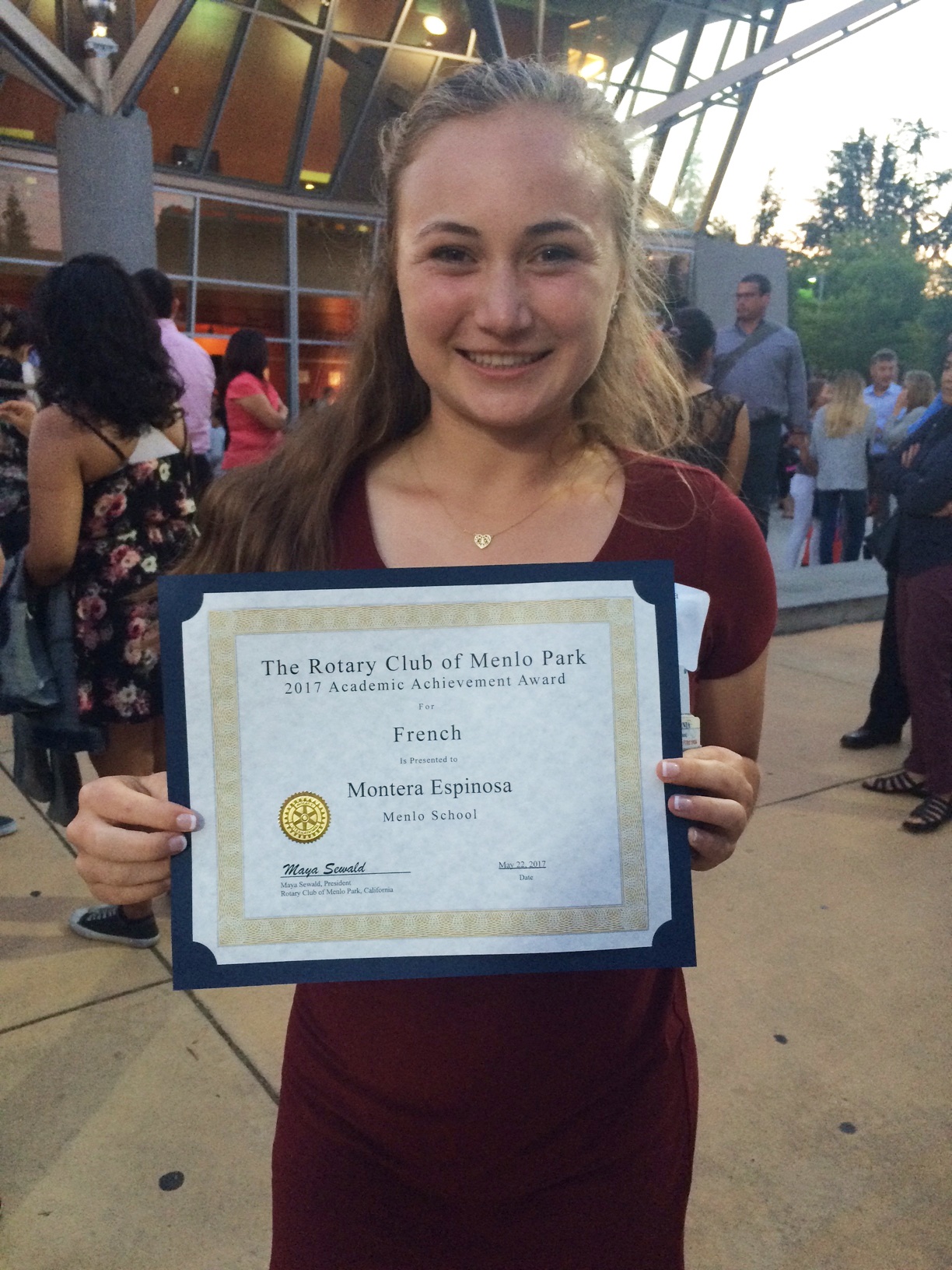 Montera honored at The Rotary Club of Menlo Park's Scholastic Achievement Awards Ceremony for her academic performance in French.
When asked how ISTP has influenced her, Montera says, "ISTP has definitely influenced who I am today, who I hope to be in the future and the path I have chosen. ISTP not only gave me language skills to last me a lifetime but also gave me immersion into the French culture. At ISTP, you don't just learn the language but you learn about the country, the people who speak that language, the history, the customs of the country and so many more and that is something truly unique and amazing."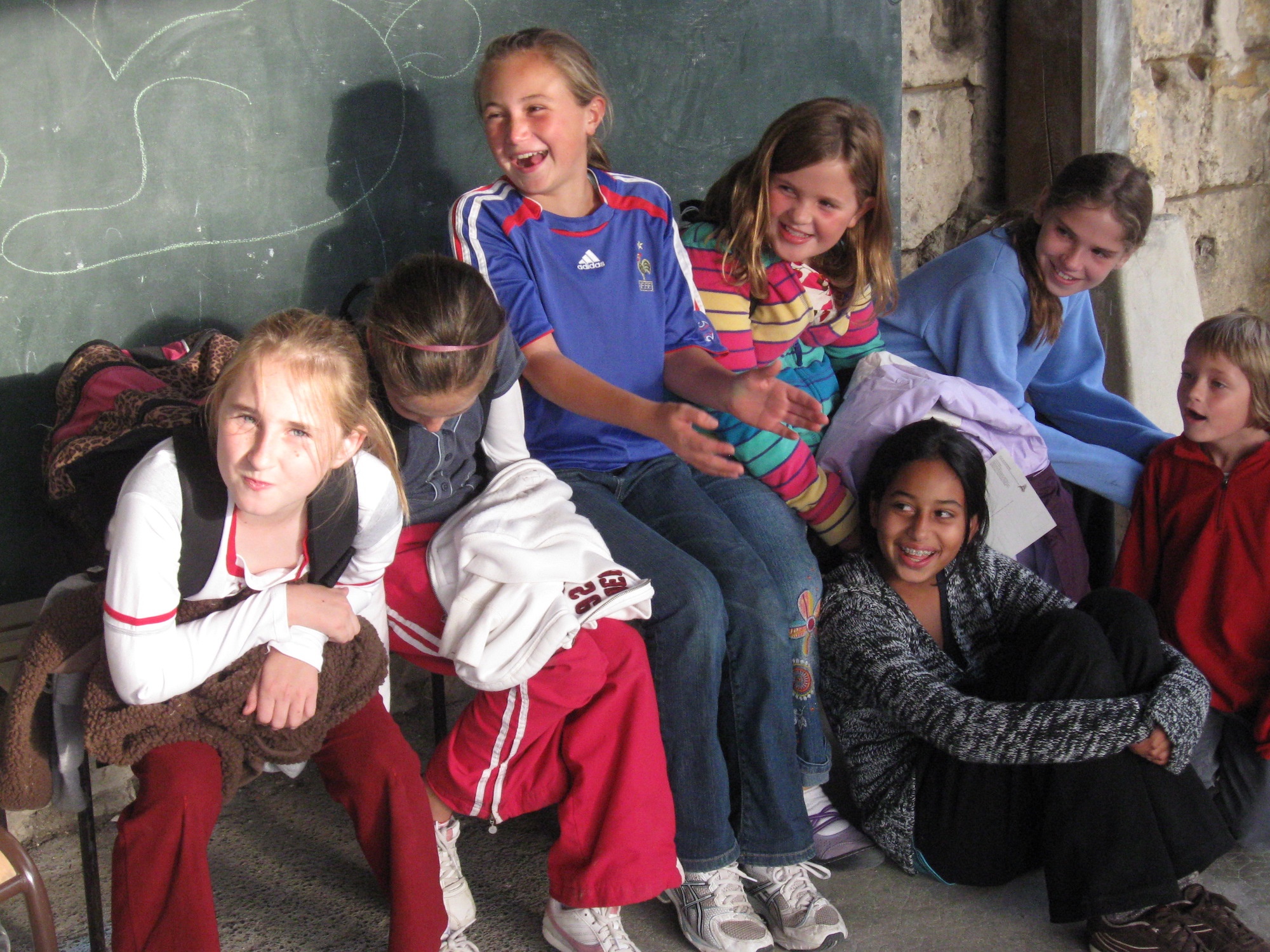 Montera (third from the left) on one of her favorite memories at ISTP: "Going to Blérancourt in 5th grade helped me realize how much I knew and significantly boosted my confidence, all while giving me the experience of a lifetime."
Montera looks forward to being surrounded by amazing scenery and nature in Helena, and hopes to pick up skiing and do lots of hiking. She'll also continue to stay active on the field at Carroll as a part of the women's soccer team. Looking at the future, Montera says, "I definitely see myself teaching abroad...I love the idea of being able to teach and use my language skills to experience and see new cultures from around the world." We are so happy to hear that ISTP has been an instrumental influence in her life. The ISTP community wishes Montera all the best as she embarks on a new endeavor, and we look forward to following all of the amazing things she will do during college and beyond!
*In 2020, the International School of the Peninsula (ISTP) formally changed its name to Silicon Valley International School (INTL) to better reflect its bilingual programs, location, and international values.