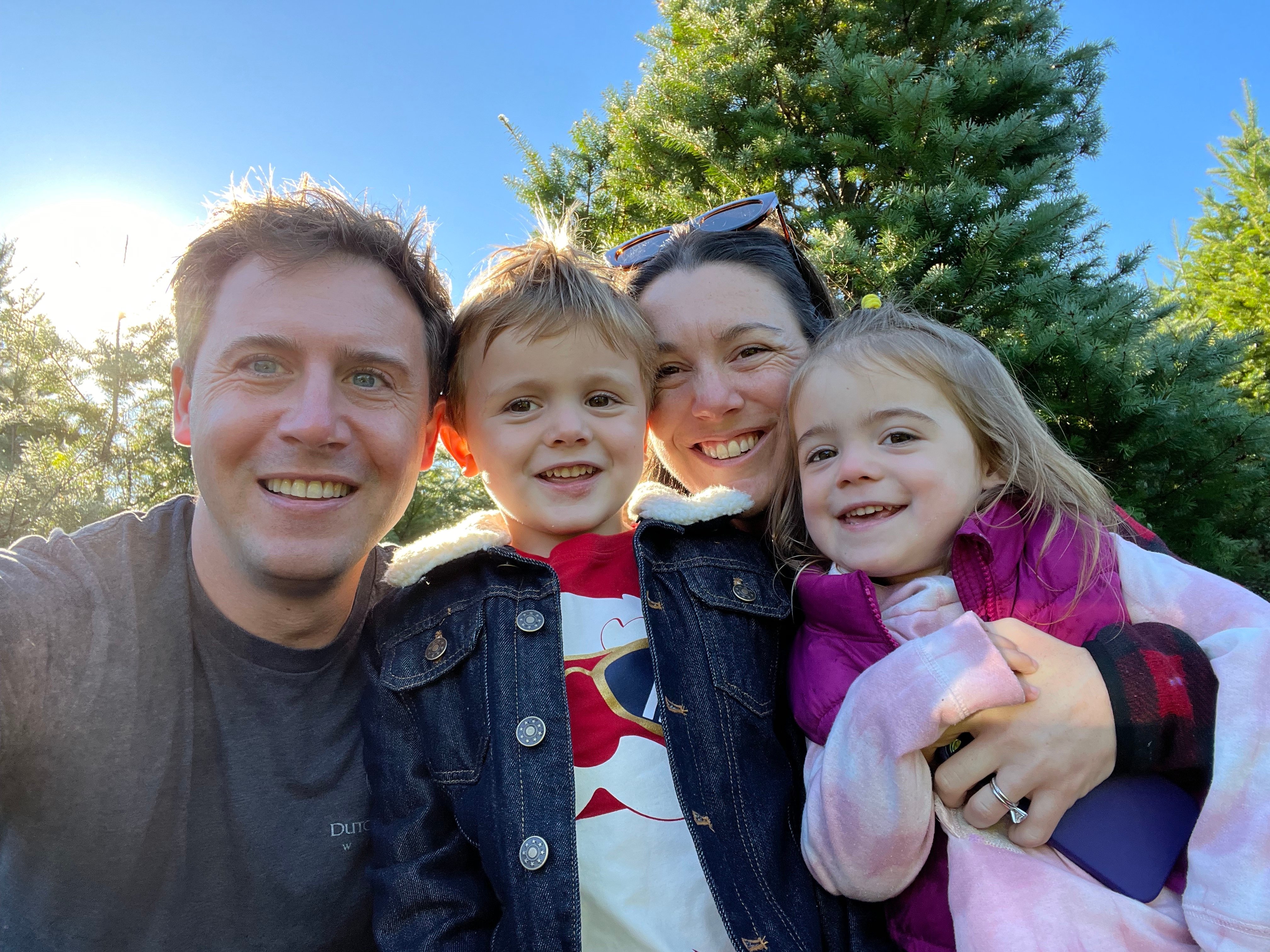 Silicon Valley International School (INTL) is proud to present the Spirit of INTL Alumni Award. This award is to honor a member of our alumni community who not only embodies the mission of INTL but also gives back to the school through the gifts of their time and talent.
This year, the award honors Sophie Gassée Baxter, who attended INTL from 1988–1995 (formally known as Peninsula French-American School). She is not only an accomplished alumna, but someone who has enrolled both of her children in our school, invested many hours of her own time to support INTL, and has fulfilled one of the most important volunteer roles: Annual Fund Champion.
Sophie began at INTL in preschool in 1988. Her parents wanted Sophie and her siblings to be educated in a program that kept them connected to their French roots, culture, and language. Sophie recalls her experience at INTL: "Stepping into that classroom was like stepping into a different world. It was much more than language acquisition, it was a full cultural immersion."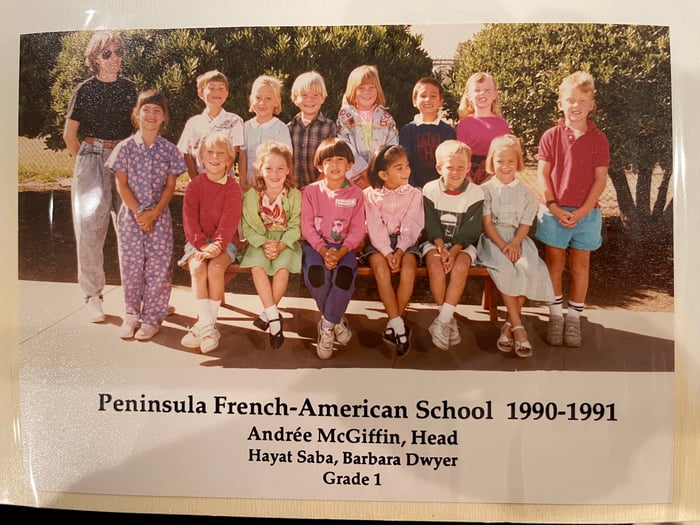 For her, a particular moment stands out as especially pivotal: "I will never forget my first-grade year, taught by Hayat. I remember the day Hayat handed out our French reading textbook and the excitement I felt as I first learned to connect words and read my first sentence. That year, the world of books and love of reading opened up to me."
After graduating from 5th grade at INTL, then graduating high school from Castilleja School, Sophie attended Stanford University where she earned her B.A. in Political Science, with a focus on international relations. Sophie credits INTL for shaping her love of different cultures, which led to her studying international relations and seeking out opportunities to travel. "INTL had a fundamental influence in my life. It was the place where I felt at home, because everyone else lived the same experience of sitting astride two cultures and languages." Sophie was especially interested in issues regarding refugees, which led to her spending a summer working in a refugee camp in Botswana, as well as interning for the International Rescue Committee.
After completing her undergraduate studies at Stanford, Sophie worked with the Boston Consulting Group for several years, and then attended Harvard Business school to earn her M.B.A. She then landed at Google, where she works today as a Director of Business Operations and Strategy. Being bilingual helped Sophie conduct business across different cultures and countries. "It helped me in my consulting work when I could more easily work on France or Montreal-based projects due to my comfort with the language and culture."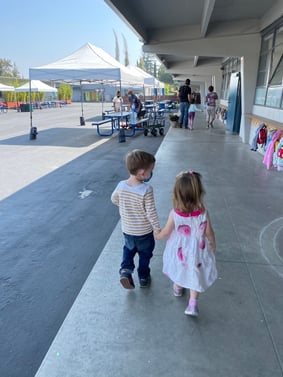 Sophie lives in the Bay Area with her husband and has two children, both of whom now attend INTL! "INTL has played such an important role in shaping my world view and also in keeping my ties to my French heritage strong. And I am so grateful to be able to share that with our two children; it is a real joy to see them flourish in the same school."
Sophie says that INTL was special to her because of the perspective it gave her to understand the world, and she wants to ensure that her children would have the same gift.
"Walking my son to class on the Cohn campus, I noticed a quote by Charlemagne on one of the steps: 'Parler une autre langue c'est avoir une autre âme' (roughly translated: 'to speak another language is to have another soul'). That quote struck me because bilingualism really feels like an expansion of the mind in that way—there are words and expressions in one language which simply don't exist in any others. So, there are entire ideas or ways of thinking about something that you wouldn't otherwise have access to. It is this ability to see things from different angles that made this multicultural, bilingual education such a powerful gift, and the reason we in turn send our children to the school today."
Thanks to her international mindset and her dedication to sharing bilingualism and multiculturalism with the next generation, Sophie Gassée Baxter is a shining example of the values we hope to give to all of our students, the values that empower them to be truly multicultural and become global thinkers.