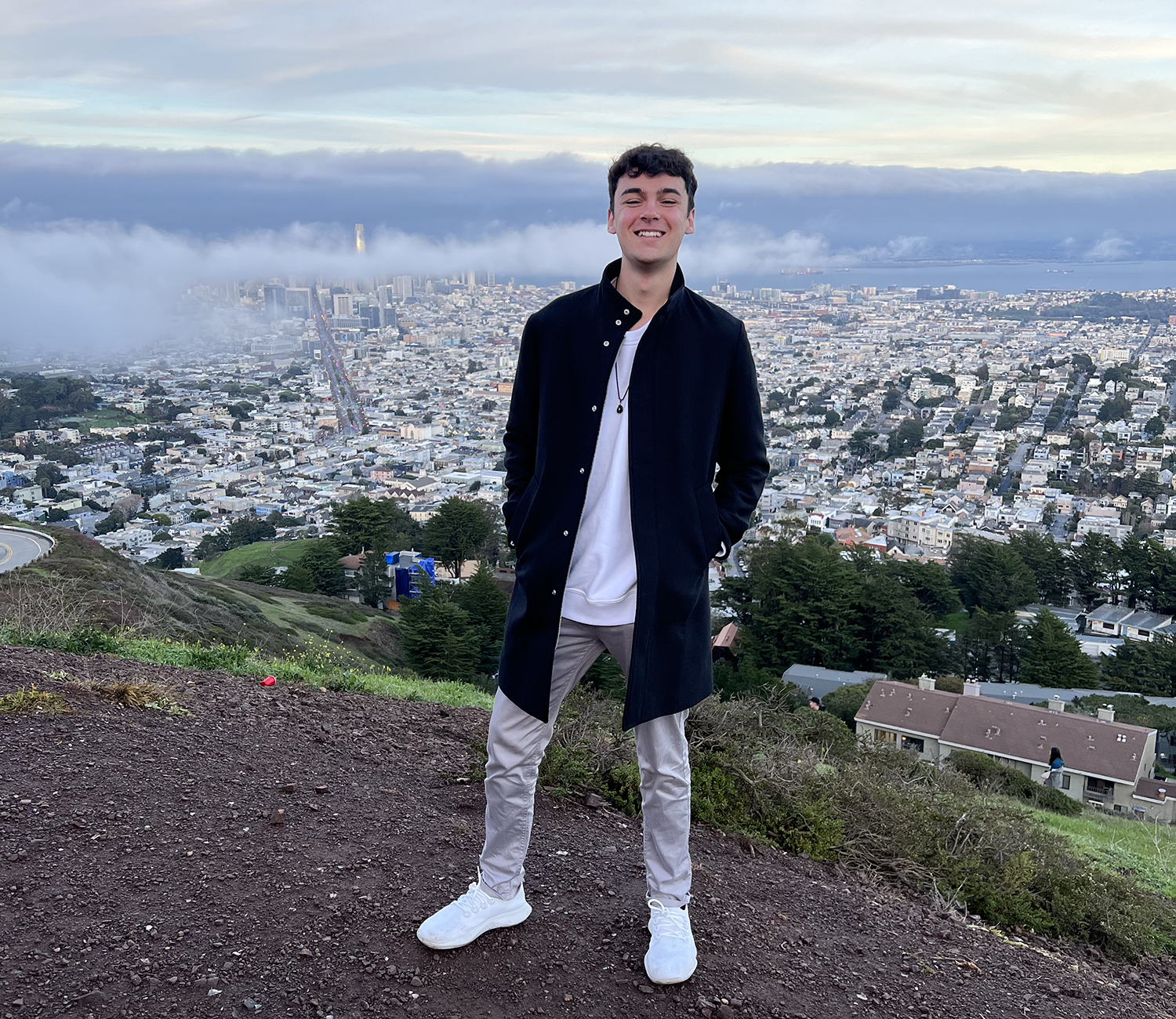 Alumnus of the Month: Niklas Wittig, '21
"I knew that my education was incredibly important to me. The German language was incredibly important to me, but above all, the International Baccalaureate (IB) education was important to me, and I think Alto—now INTL—provides a sense of community that even no other IB school can compete with."
Niklas attended GAIS/Alto/INTL* for his entire pre-college education, from preschool in 2005 to high school graduation in 2021. During his time here, he was fully immersed in a bilingual and IB education, the benefits of which he is eager to recount.
"It has shaped my entire academic life, given me the leadership and people skills that I have today, and gifted me with thinking tools (critical thinking and problem solving) to take on an accelerated BSc program and the business industry with confidence."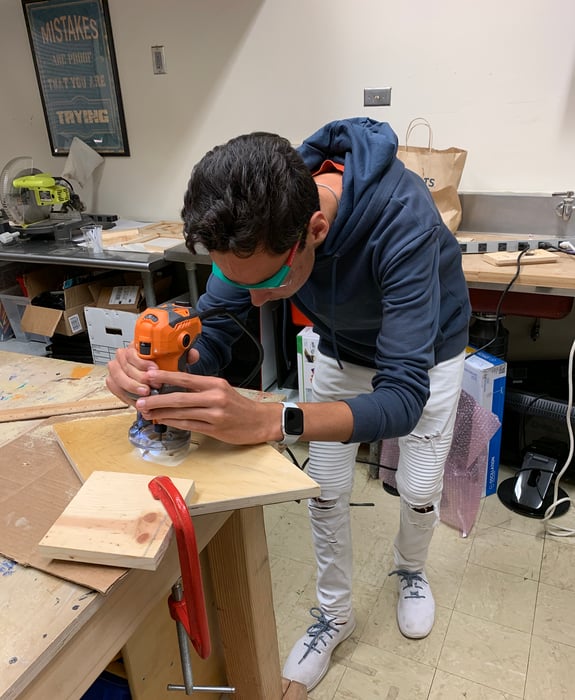 Niklas loved the IB style of education and tells us of the lasting effect it had on him.
"I think throughout, it goes without saying, that the IB education was absolutely amazing. … In third grade, I even remember a project that was based on an IB syllabus that we did, to this day."
In addition to bilingualism and the International Baccalaureate, Niklas found yet another benefit of INTL's education: the tight-knit community and small class sizes.
"The school and the teachers and the community that we have is something that kept me feeling like I was part of something special but also receiving an education that was truly unique, because of the opportunities lent to me by the fact that everyone—all my teachers—knew me personally."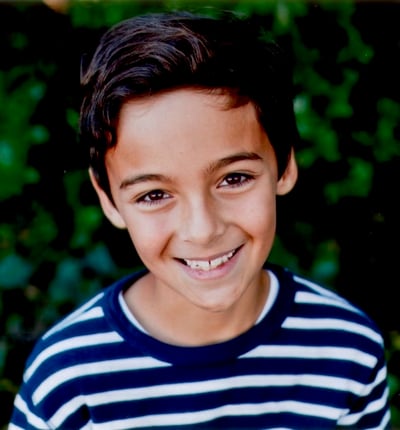 After graduating from INTL in 2021, Niklas used the skills and knowledge from his bilingual IB education to begin the highly accredited and rigorous program at WHU Otto Beisheim School of Management in Germany. Niklas was not only ready for college, but he was well prepared for the increased rigor of an accelerated program.
"The school is known for being rigorous. It's a three-year program, but it models its syllabus off the American system, off the French system, off the Asian system, and those systems typically take four years, possibly even five, to fit their Bachelors of Science in Business. We do it in three years. So it is fast-paced. It requires a lot of critical thinking. But I feel prepared, honestly."
"The workload and self-organization required in the DP rivaled that of my experience so far at university."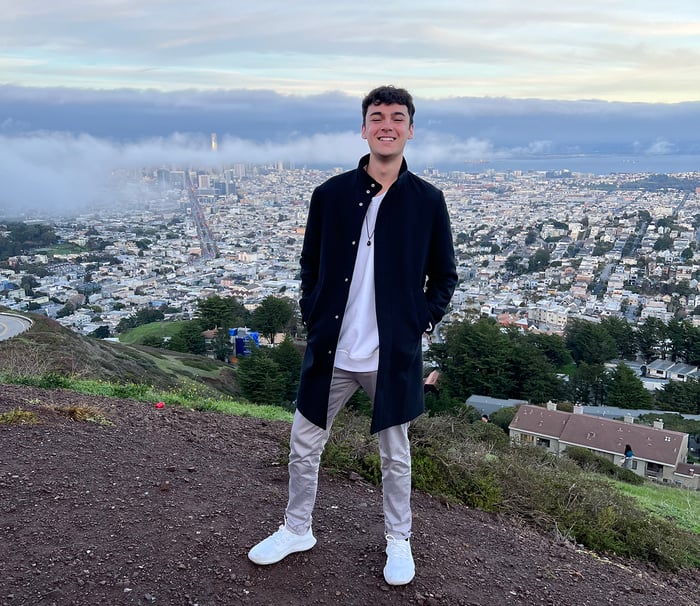 But rigor alone wasn't why Niklas chose WHU. The college emphasized many of the concepts and skills he valued in his education. He wanted a school that was international, strong in critical thinking and real-world problem solving, and that supported his bilingualism.
"The school focuses on making sure its students are very internationally minded. We have people from all over. We are required—I say, but I'm happy to do so, and I would've done one anyway—a semester abroad for six months all over the world. Amazing connections, amazing opportunities that I look forward to using.
"[WHU's] ability to put us in the industry from such a young age and involve us in the real world is exactly what I was looking for in terms of critical thinking and problem-solving.… And of course, the language, I saw it as a way of keeping it up."
"In 8th grade, I chose to continue with a German immersion school, and in 12th grade, I made the same choice to keep up my German. It keeps me close to my roots and ensures I will be able to use the language in my professional career and for the rest of my life."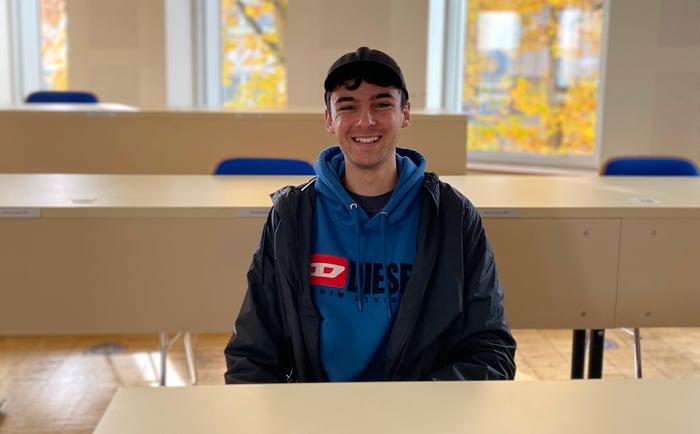 When asked what he thinks is the most important skill from his IB education, Niklas mentions communication skills, saying, "I think people skills are really important. People skills can get you really far. The collaborative aspect of the IB program and what Alto fostered definitely helped there."
But another skill is even more valuable to Niklas:
"I think critical thinking is probably the most important one, by far actually. Critical thinking is something that is fostered since, I want to say third grade, fourth grade, fifth grade in an IB education.… Throughout group projects, through presentations, through exams, you always have a section that requires you to take the knowledge you've learned and apply it to an unfamiliar situation, which really makes you think and makes you problem solve, and that is something that has helped me tremendously in this past semester at WHU already."
Niklas clearly embodies many aspects of the IB learner profile. His value for critical thinking and problem solving perfectly demonstrates the thinkers aspect. His desire for rigor in his education and the determination necessary for his accelerated studies show the risk-takers aspect. Niklas's global focus, studying international business, and his desire to operate among a broad range of perspectives and cultures, shows the open-minded aspect.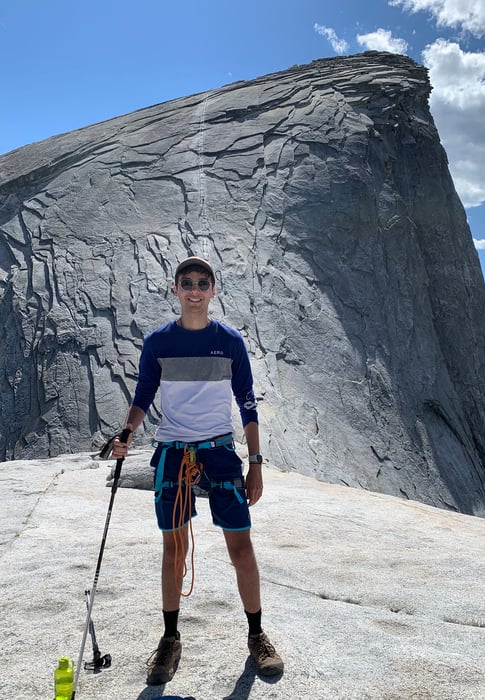 Niklas shares the way in which he sees IB education shaping students for success and learning throughout their lives.
"I think the pillars of collaboration, creativity, creative inquiry … creates a learner in you that is truly unique."
We wish Niklas all the best in his studies and future endeavors in business all around the world, and we cannot wait to hear updates from him in the future!
*Formerly known as German-American International School (GAIS) and then Alto International School (Alto). INTL and Alto merged to become one Silicon Valley International School in January 2021.