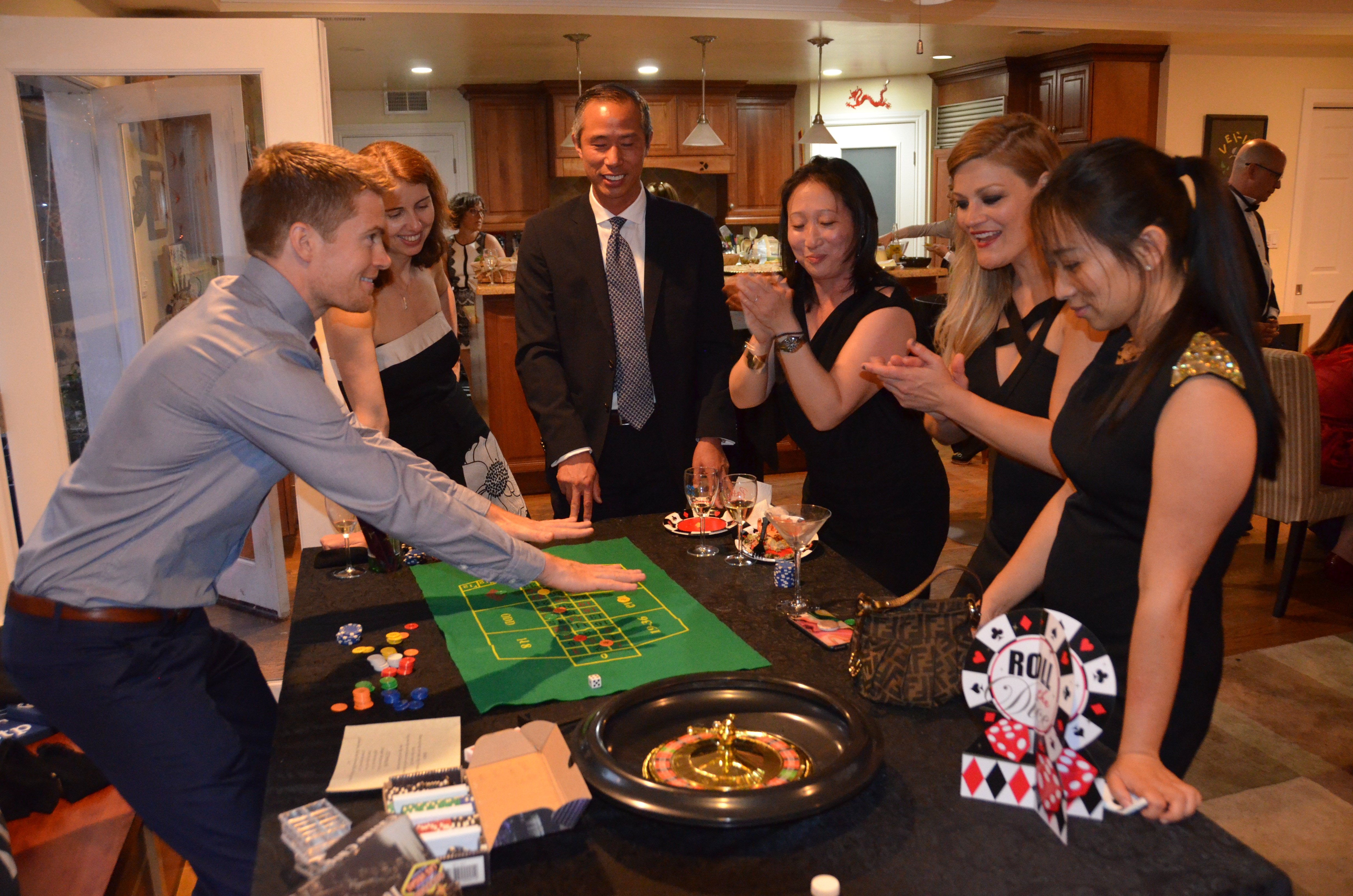 Each year, INTL* hosts an Annual Gala and Auction, the school's largest fundraising event. On Mother's Day weekend, a group of teachers and staff led by K-8 Learning Specialist, Terry Chapman, 1st Grade English Teacher, Jenna Huckerby, 5th Grade English Teacher and Design & Math Co-ordinator, Liz Evans, and Academic Dean, Olivier Monteil, hosted a Casino Royale party for parents, while respective students had the time of their life at a Cohn Campus sleepover party.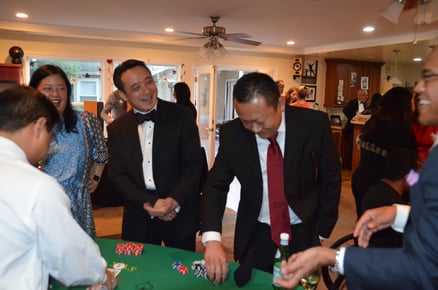 Parents enjoying a game of poker

Parents were treated to an evening of hors d'œuvres, specialty cocktails, wine, and casino games including poker, black jack, and roulette.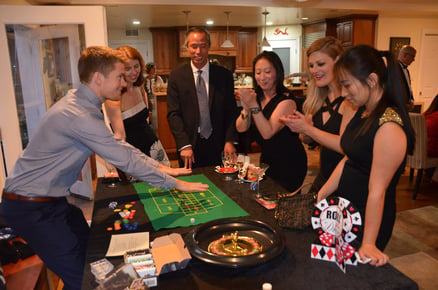 Roulette participants excited to see where the pill will land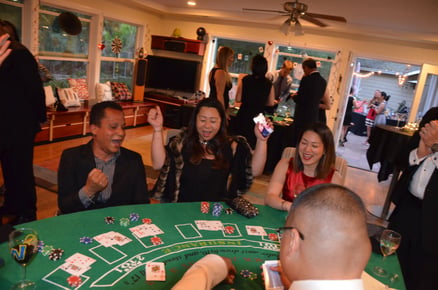 Parents celebrating a lucky hand in blackjack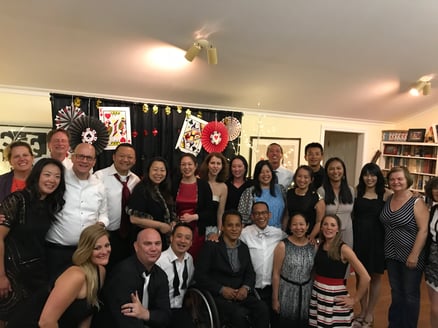 Guests with INTL teachers and staff at the end of a wonderful night

Special thanks to the hosts, Wendy and Kian Wright, for opening up their home to guests, as well as the Casino Royale team: Terry Chapman, Jenna Huckerby, Chantal Aboulhouda, Corinne Butel, Cindy Chiang, Nancy McGinnis, Roselyne Perron, and Emily Warde.

While on Cohn Campus, students spent the night doing various activities with their favorite INTL team. Prior to the sleepover, Liz and Olivier made sure all childcare needs were addressed and happily made accommodations where necessary.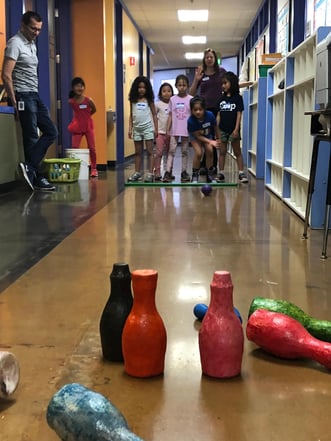 Students having fun with hallway bowling
Students making surprise Mother's Day cards in the MakerSpace

In a message to the parents, Olivier wrote, "All teachers participating sincerely enjoyed spending time with your children and doing fun activities with them. We were really impressed by their excellent behavior, fun personalities and self confidence spending the night away from home."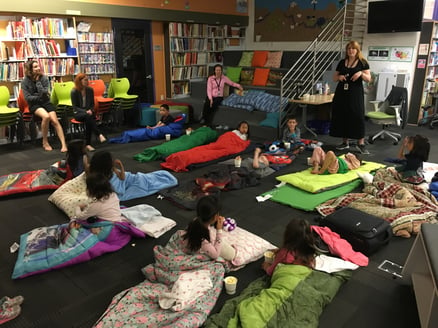 Ms. Liz speaking with students before they enjoy a movie and popcorn

The tremendous amount of time and effort that went into this wonderful experience did not go overlooked.
"We've been already super pleased with INTL in general but this is all the more reason we love INTL. It means a lot to know that people like you are around; the whole school has had such a positive impact in the life of our children," first grade parent Jacqueline Pham-Imran praised.
Special thanks to the sleepover team: Olivier Monteil, Liz Evans, Mélanie Laporte, Jean-François Merckling, Jennifer Mudicka, Cécile Roques, and Chu Hsi Tseng.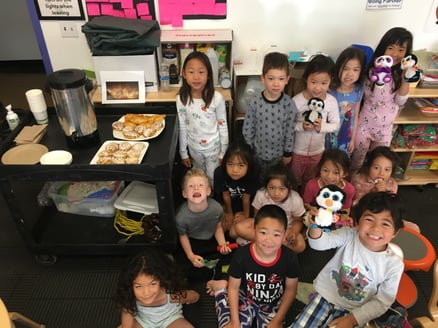 Thank You, Teachers & Staff!

Thank you to our wonderful teachers and staff, as well as our parents for their continued support of INTL! We can't wait to see what's in store for next year's Gala & Auction! Mark your calendars for the 31st Annual Gala & Auction on Saturday, March 23, 2019.
*In 2020, the International School of the Peninsula (ISTP) formally changed its name to Silicon Valley International School (INTL) to better reflect its bilingual programs, location, and international values.