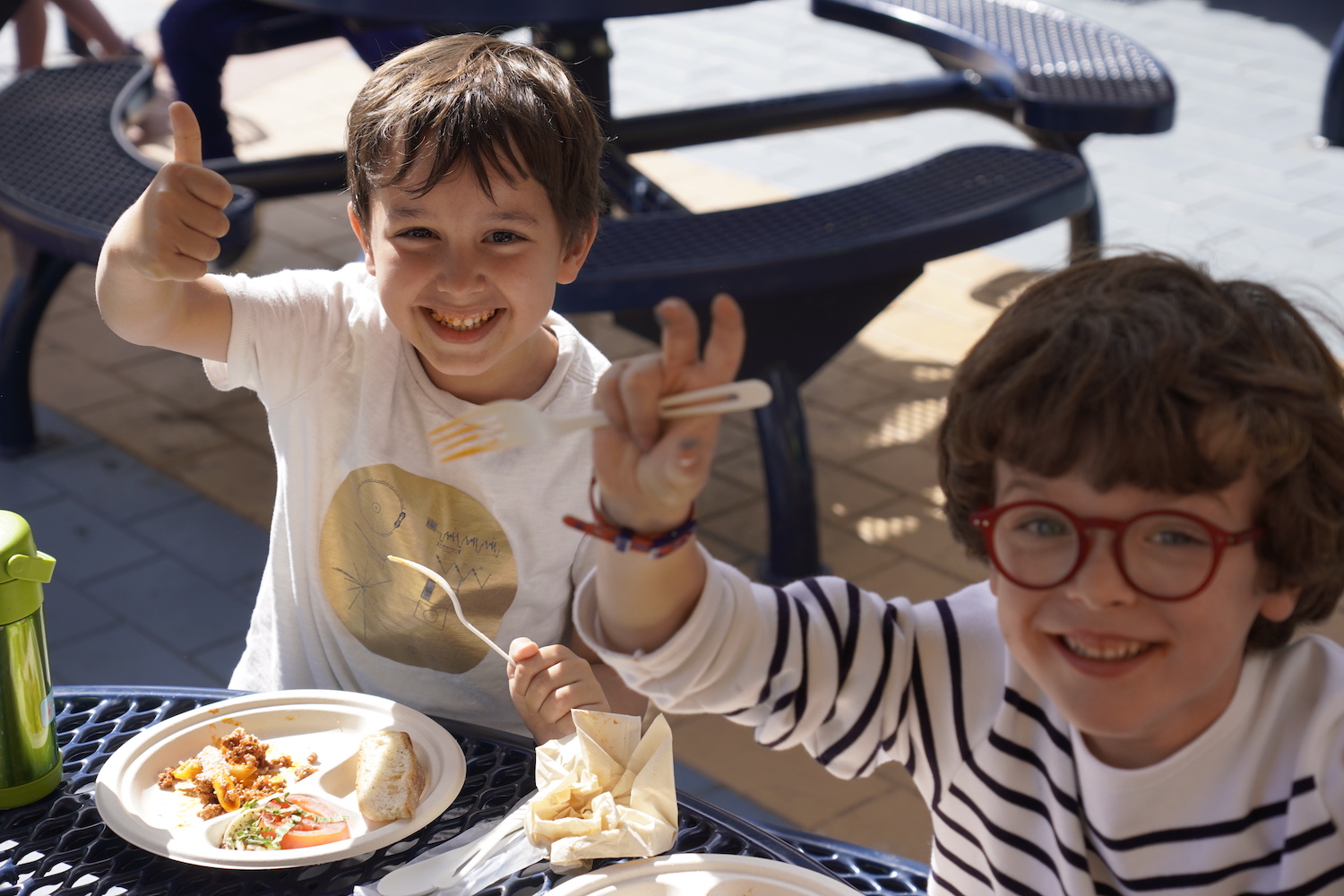 Silicon Valley International School (INTL) recently came alive with the vibrant colors, enticing aromas, and rich flavors of world cuisine as it celebrated La Semaine du Goût (Taste Week). Dedicated to the celebration of food and flavors, Taste Week originated in France over 20 years ago and has become a cherished tradition at INTL. The week-long celebration reflects the school's commitment to providing an inquiry-based education that extends beyond INTL's rigorous academic program.
At INTL, Taste Week is a much-anticipated event that engages students, teachers, and parents from all three of the school's language programs (Chinese, French, & German). The schedule of events included a range of activities and experiences designed to educate and delight young taste buds.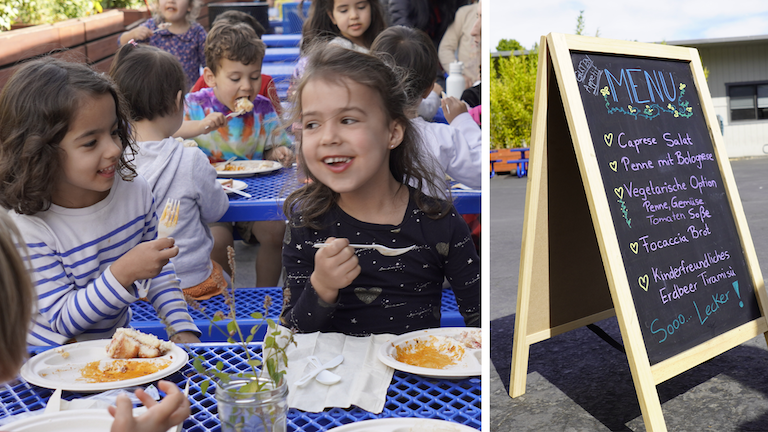 Taste Week allows students to expand their culinary horizons. In one Early Years classroom, parents shared small bites of Japanese, Turkish, and Mexican food for the children to experience. By exposing young palates to diverse flavors, textures, and cuisines, the event encourages a deeper appreciation for the world of food and the cultures it comes from. This appreciation can be a lifelong asset, promoting healthier eating habits and a willingness to explore global cuisines.
Food is a universal language that transcends borders. By introducing students to global flavors during Taste Week, INTL fosters cultural understanding and respect. This experience enables students to connect with the traditions, stories, and histories behind different dishes, encouraging them to embrace diversity and celebrate multiculturalism.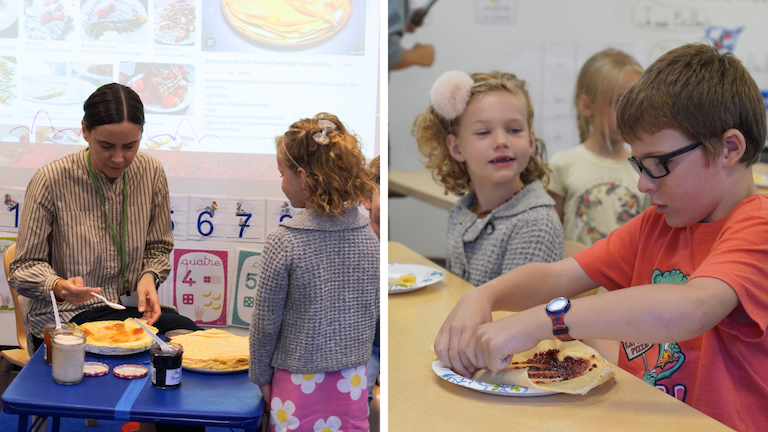 Educating children about food and taste is a crucial step in promoting a healthy lifestyle. INTL Kindergarten students went on a field trip to a local supermarket to learn more about how food is sold. Taste Week emphasizes the importance of fresh, nutritious ingredients and balanced eating habits. It helps students distinguish between processed and natural foods, empowering them to make informed dietary choices.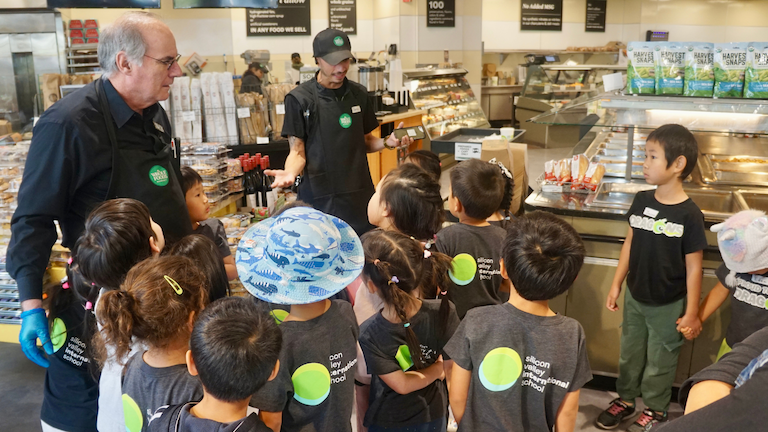 Taste Week is a sensory journey that engages all five senses, particularly taste and smell. Developing sensory awareness is essential for children's cognitive and emotional development.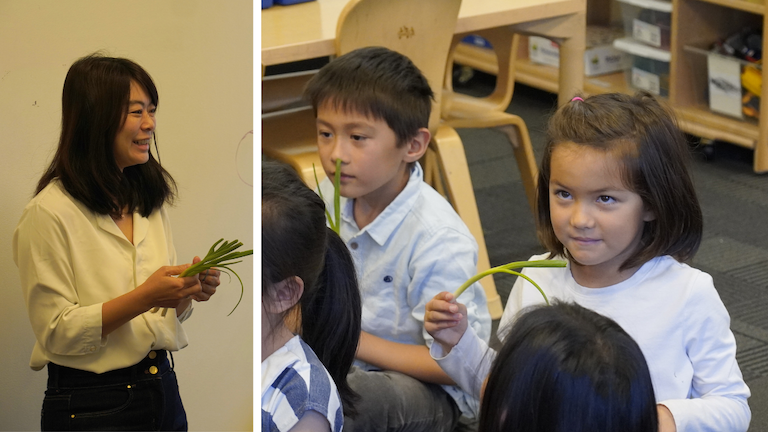 1st Grade students in the Chinese program explored the scent of scallions, while German program students explored the taste and textures of muesli, and the French program students delved into the delicacy of fresh crepes. By exposing students to a variety of tastes and textures, INTL supports the refinement of their sensory perception, enhancing their ability to appreciate subtleties and nuances in everyday life.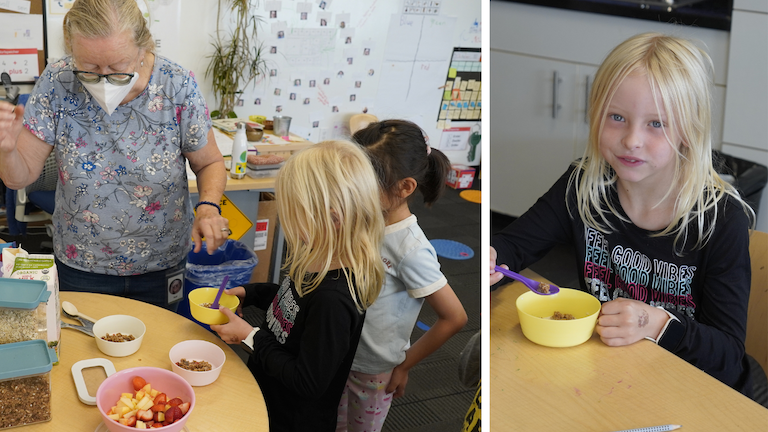 INTL's Taste Week Celebration culminates in a whole-school luncheon experience. Students, Faculty, and Staff are treated to a delicious meal served by enthusiastic INTL parent volunteers. This year's menu featured a delectable spread provided by an alumni parent: Caprese Salad, Penne with Bolognese Sauce, Focaccia Bread, and Kids Strawberry Tiramisù.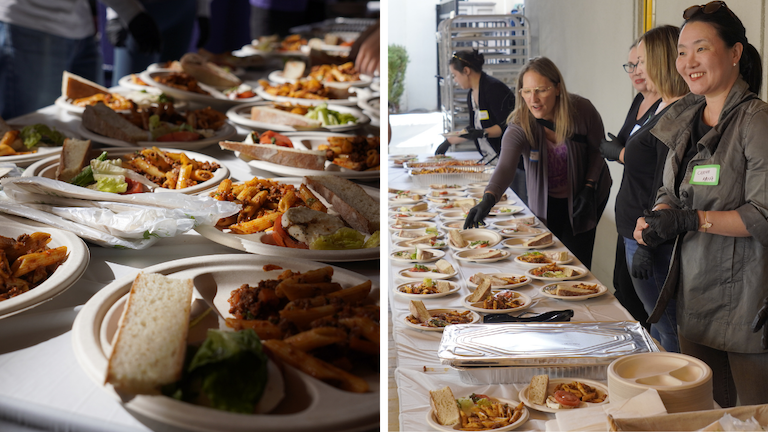 INTL's celebration of La Semaine du Goût embodies its commitment to providing a well-rounded global education. Educating children about food and tastes is a powerful way to nurture their palates, promote cultural understanding, encourage healthy eating habits, and develop sensory awareness. Through Taste Week, INTL empowers its students with the knowledge and appreciation that will serve them well in a diverse and interconnected world, fostering a lifelong love for the joys of good food and the richness of different cultures.