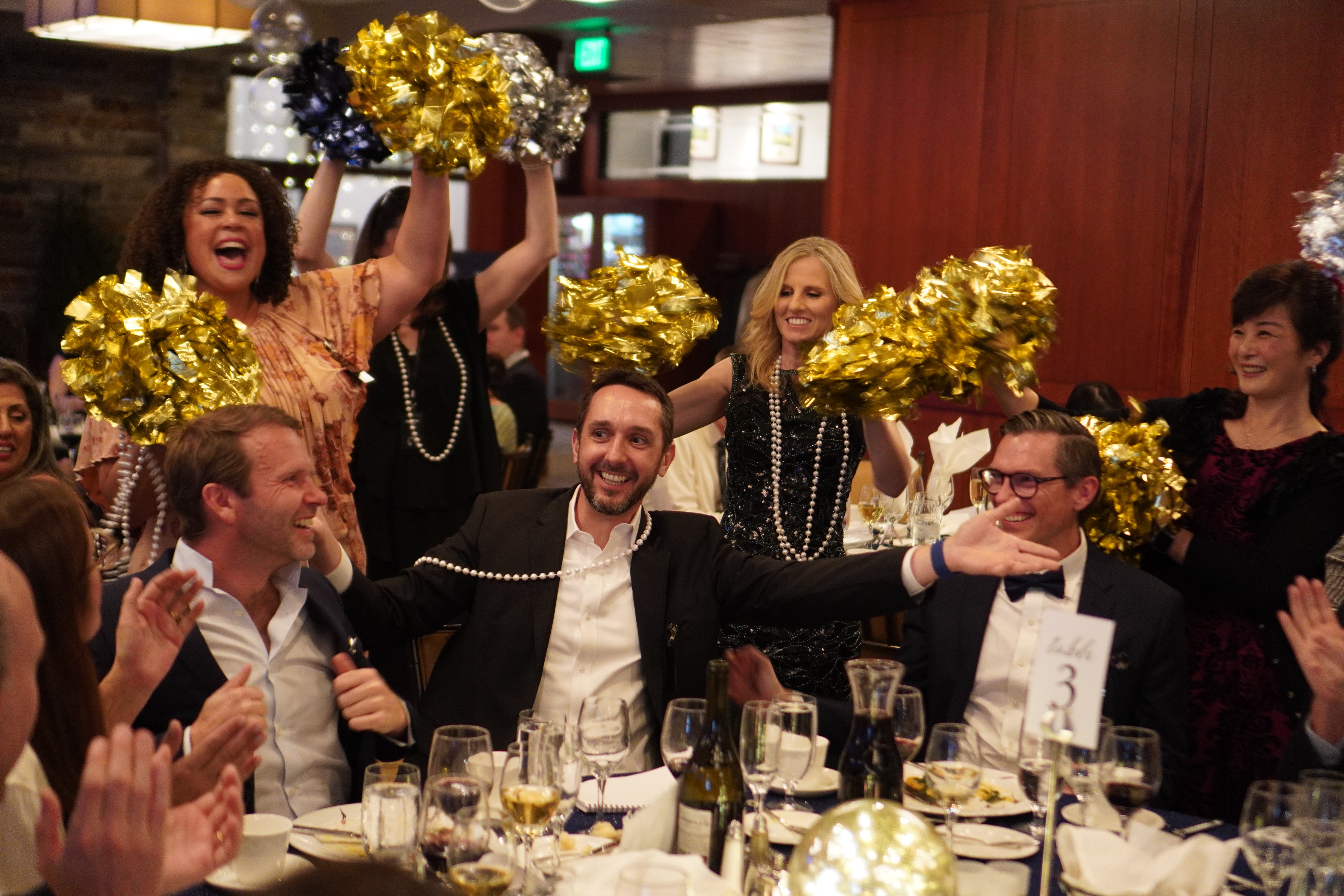 Gala has always been a beloved event and a staple for the Silicon Valley International School (INTL) community. It is our school's biggest event by far, and this year's Gala, Champagne!, was a party for parents, faculty, staff, alumni, and friends to come together.
Our guests delighted in an outdoor cocktail hour on the beautiful patio of the Palo Alto Hills Golf & Country Club; a live performance from our faculty and staff band, Groovin' Together; a delicious 3-course dinner paired with wine; an adrenaline-pumping live auction; and, to cap it off, dancing together. And all of this fun directly contributed to supporting our school and the students we love.
Gala was a celebration of our school and our community, and it was truly a spectacle.
View the photo gallery and see for yourself!
For our guests, Gala started the moment they walked in.
On the way to the outdoor cocktail hour, they had an opportunity to take pictures with our entrance centerpiece, a champagne tower with delicate fog tumbling down.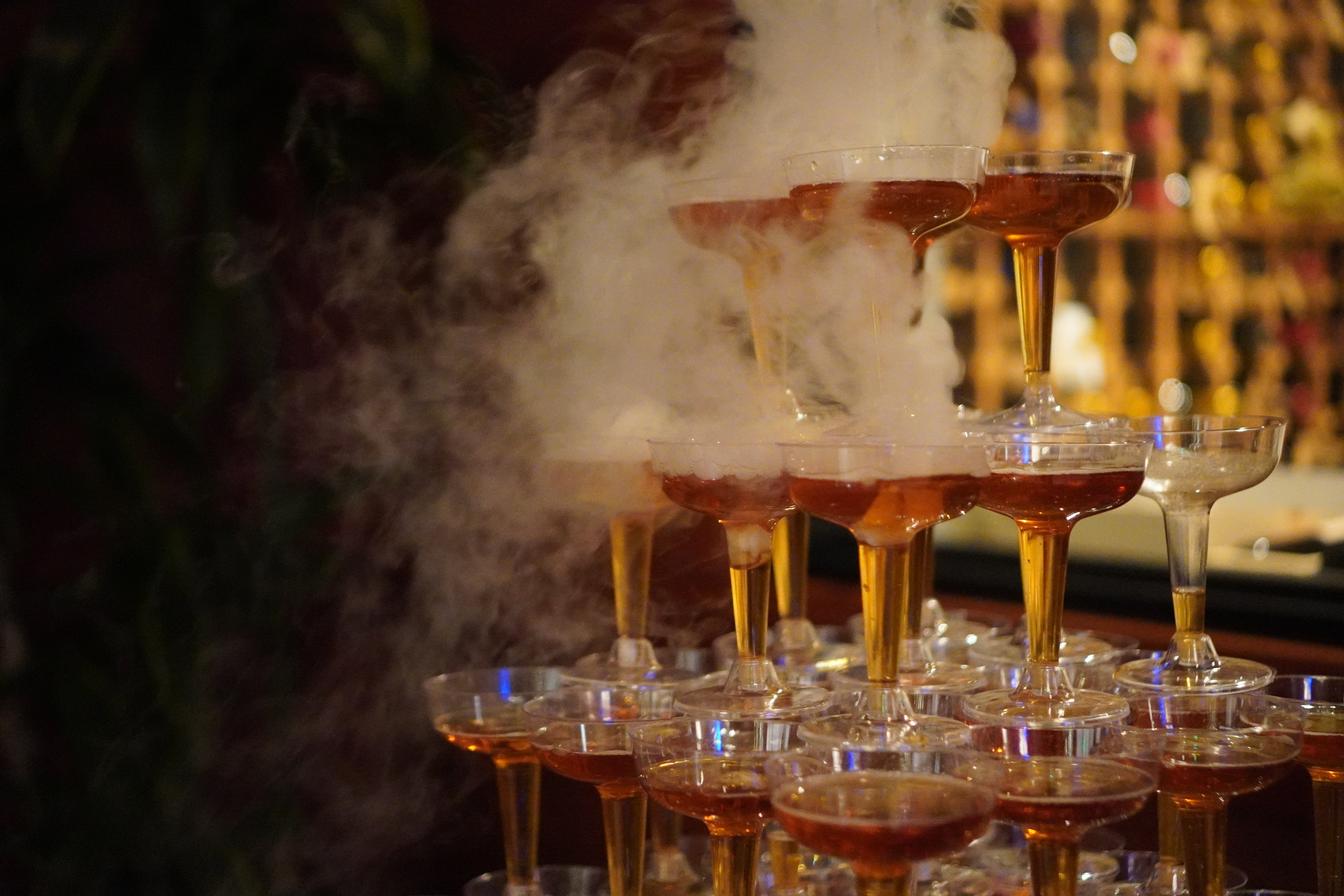 Then they stepped outside and enjoyed beautiful weather, complimentary champagne, and—most importantly—getting to be together and talk in person! Surrounded by a lush, green golf course with tall evergreens and rock waterfalls, the venue was a scenic spot to catch up with other families and soak in the fact that Gala is back!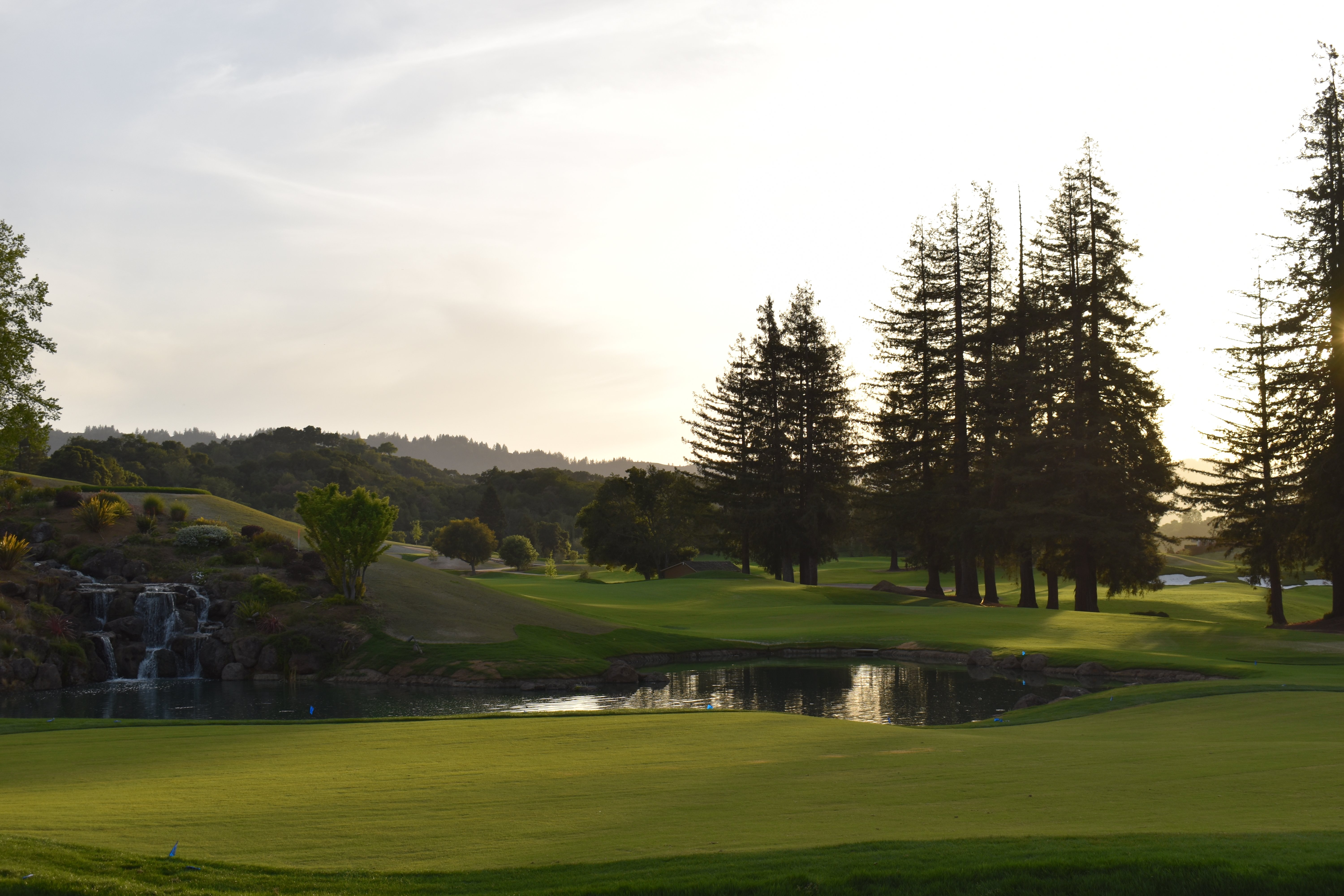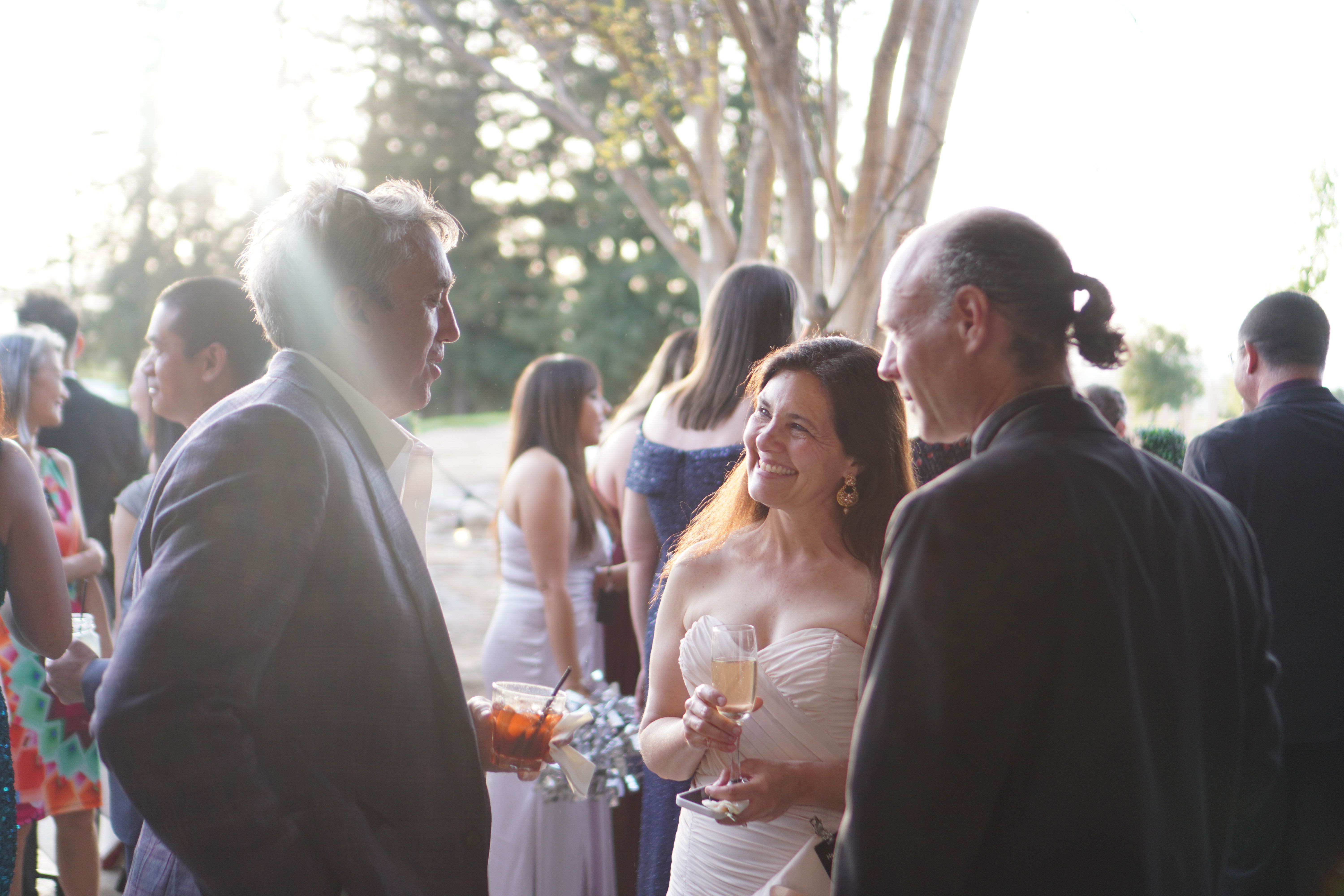 As usual, when it came time to be seated, our guests enjoyed the jovial atmosphere until the last possible moment, wishing it could never end. But, once inside and seated, they found that the real party was only beginning.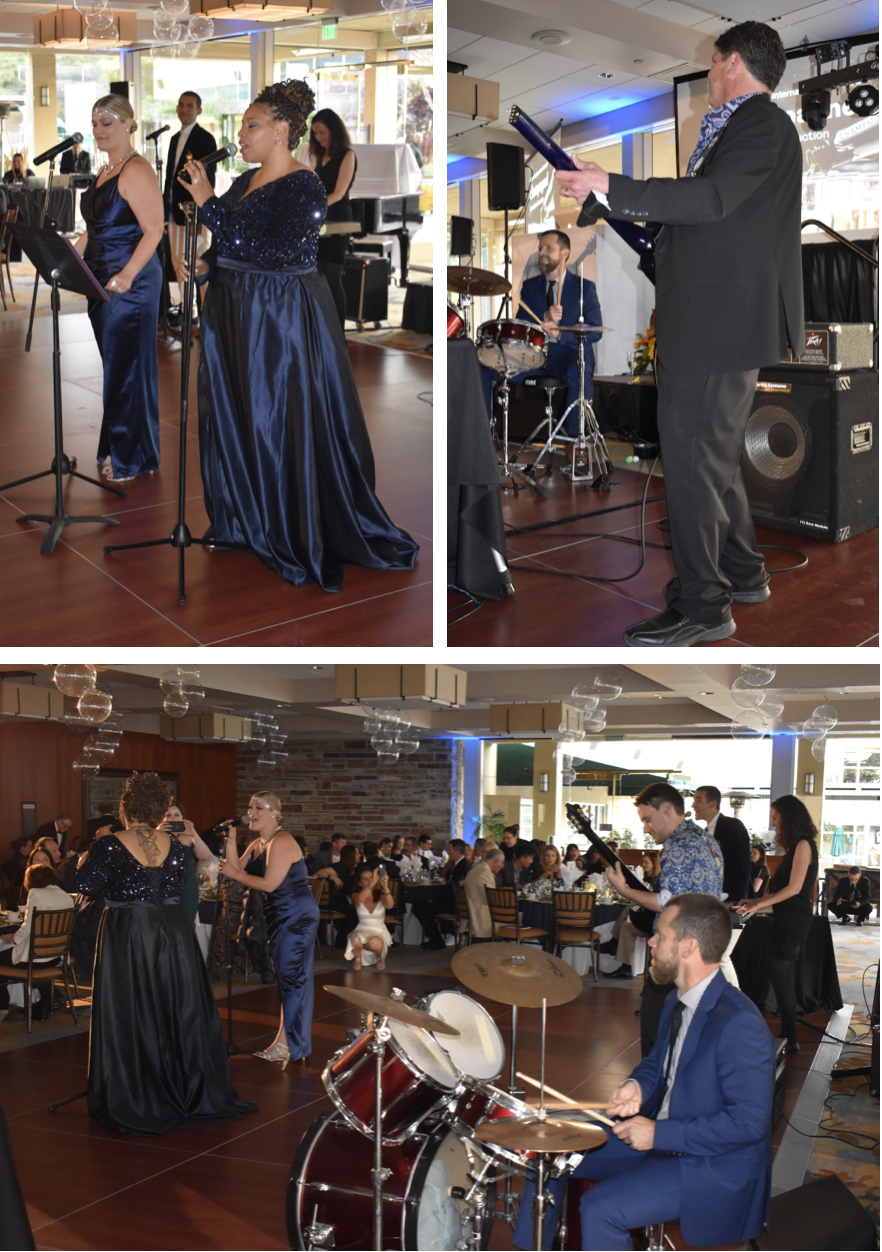 Guests were treated to a live performance from Groovin' Together, a band of seven faculty and staff members: Greg Barnes, Katia Belghadid, Anthony Giusti Shindelus, Tiffany Johnson Harwick, Nancy McGinnis, Matthieu Roques, and Guillaume Tapon. After three songs—"Valerie", "Rolling in the Deep", and "Blinding Lights"—the crowd wanted more, so the band finished their performance with an encore of "Come Together".
With that, the main event was ready to begin.
Our Chief of Advancement, Patricia Colin, welcomed everyone to the event then invited our Interim Head of School, Philippe Dietz, onto the stage to give a short speech and present this year's Spirit of INTL Award to Sophie Gassée Baxter, which was accompanied with a video honoring her:
After the Spirit of INTL Award, Philippe and Patricia returned to the stage to present gifts to Véronique Micha, for her role as Gala Chair; Linda Wang on behalf of herself and Lindi Minh, for their work on the online auction; and Maria Pace on behalf of herself and Larry Lee, for their work on the decorations.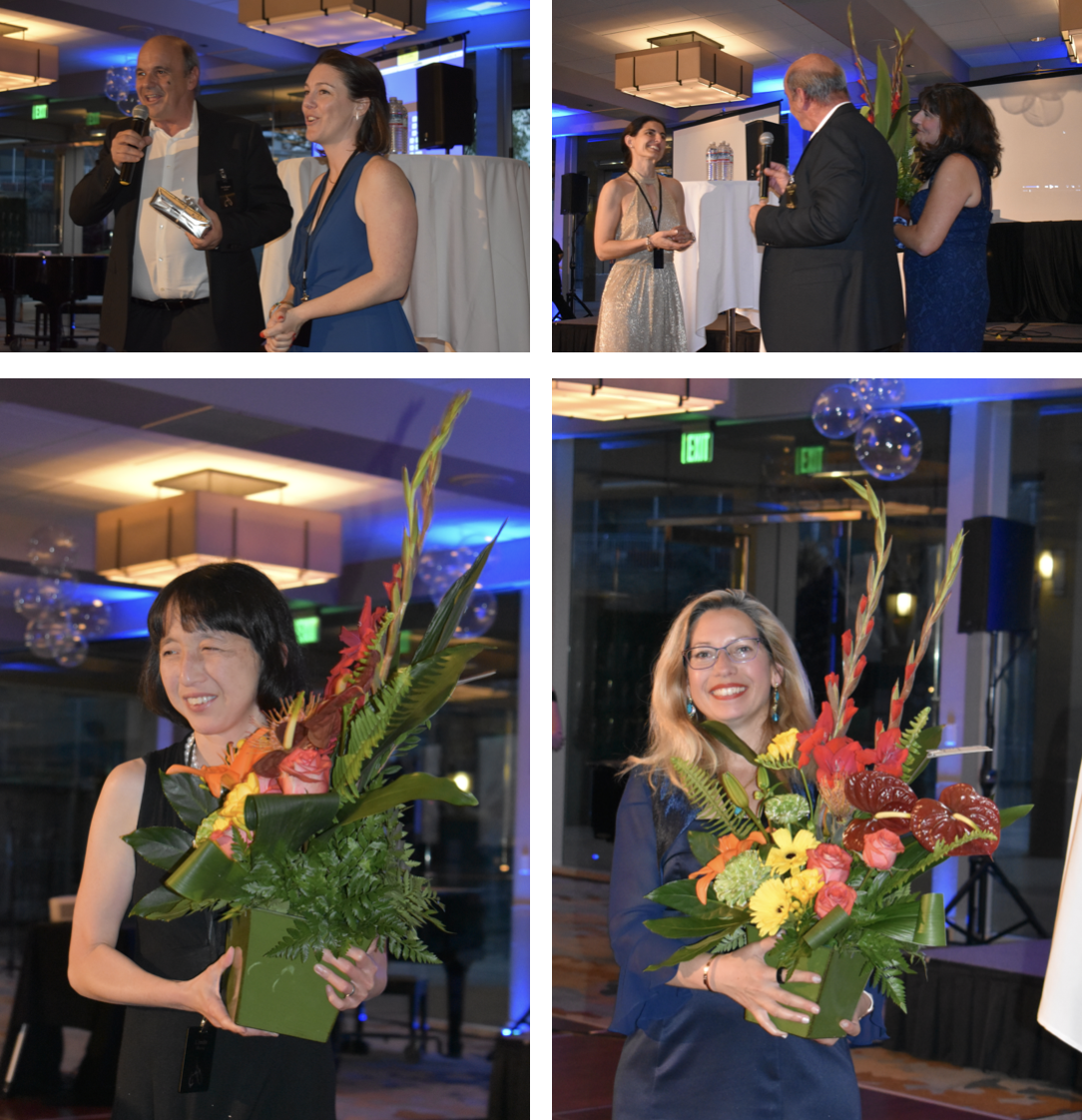 Then, it was time for the auction to begin.
The Gala's auctioneer, Greg Quiroga, took to the stage to start the dinner and the bidding. He presented the night's first auction lot, which immediately rewarded the winners with an appetizer of crème brûlée foie gras and Suduiraut.
Then the main course was brought out. Guests enjoyed either Pan-seared Filet of Beef, Chardonnay-poached Salmon, or Wild Mushroom Ravioli.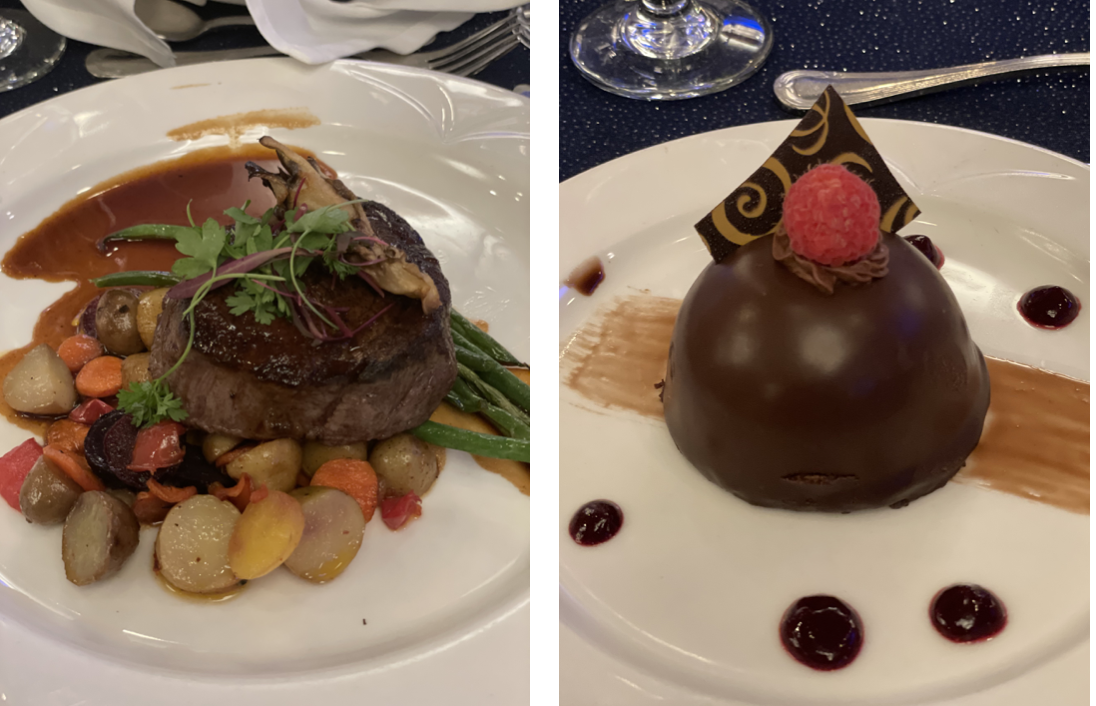 Then the auction really took off!
The best performing auction lot was something truly special. Philippe came out of retirement to support INTL as Interim Head when we needed him, and now he will be returning to his retirement soon, but before he goes, he wanted to offer his famous dinner one last time. Philippe's dinner has always been popular for the delicious cuisine paired with an exquisite selection of wines that he brings back from France himself. But you could feel that there was something extra special about this one. This dinner, while enticing all on its own, had so much history behind it, making this lot not only an extraordinary goodbye for Philippe, but also the end of an era in the school's history.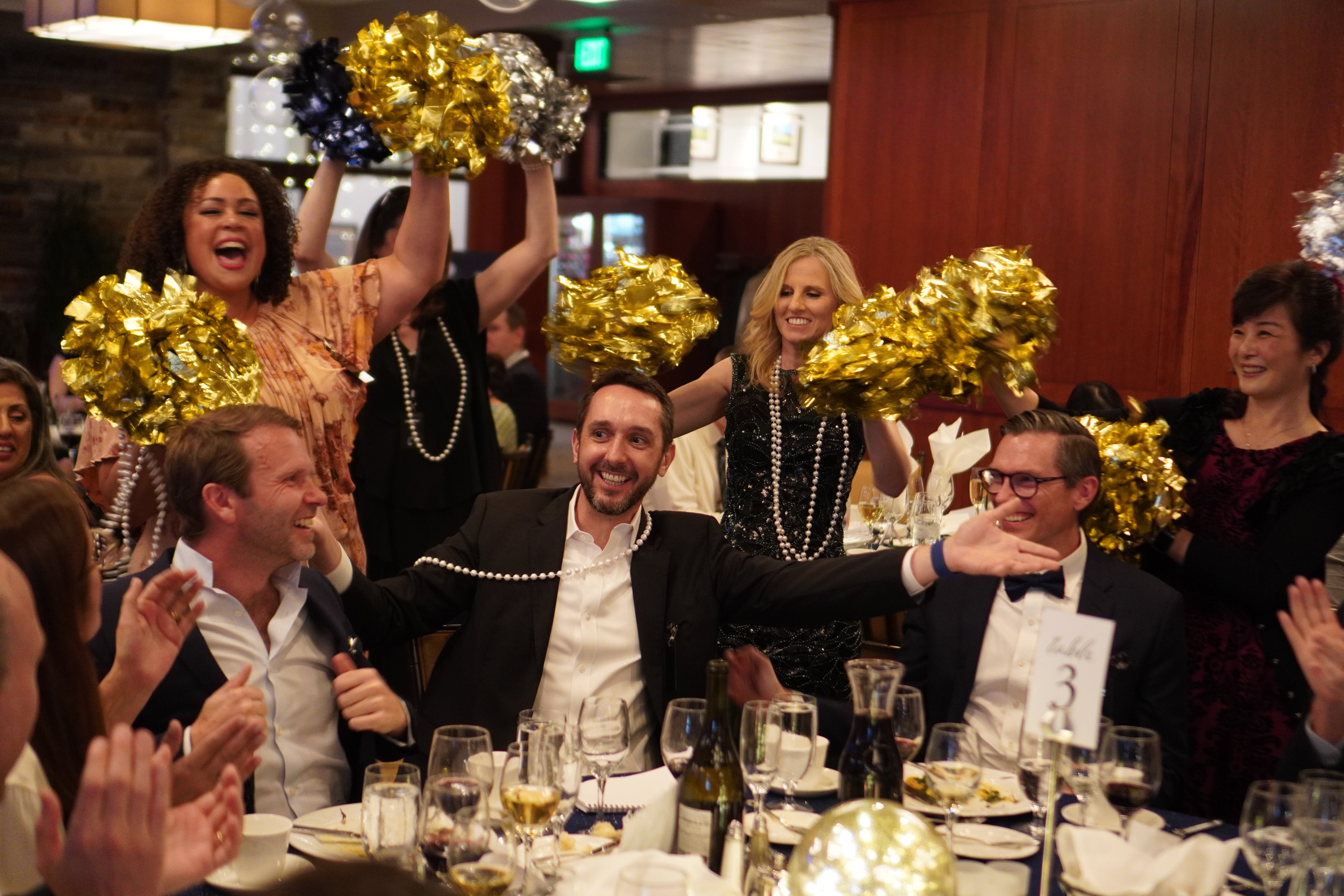 This lot sold for the highest amount of any of our Gala auction lots. Ever.
The best part? As incredible as Philippe's lot performed, this Gala broke even greater records!
In the middle of laughter, conversation, and cheers, Greg brought the entire crowd's attention to him for a quiet moment to help us remember what Gala is all about. It's about coming together, not just to have fun but to support the school and our students. It was time for Fund-a-Need, and this year the cause was for the longevity and sustainability of INTL, to support our school in a way that would last for years and years to come.
This year's Fund-a-Need was for the Charlotte de Géry Endowment Fund, and instead of just talking to the crowd to try and explain why this is important, we thought it would be better to show them:
Hopefully, you can see why the Endowment is so important for our school, because our guests sure did—raising $370,000 for Fund-a-Need from Gala contributions alone! And we couldn't have done it without the challenge match of $130,000 that was offered by several philanthropic, anonymous donors.
This year's Gala really was amazing. Our community came together in a big way to raise over $500,000 total for our school! The most money raised from any Gala we've ever had.
After the auction, everyone's energy was through the roof, so it was time to let loose and have fun on the dance floor with a live DJ. We had staff, teachers, and parents all dancing together and having a great time. What a way to end the night!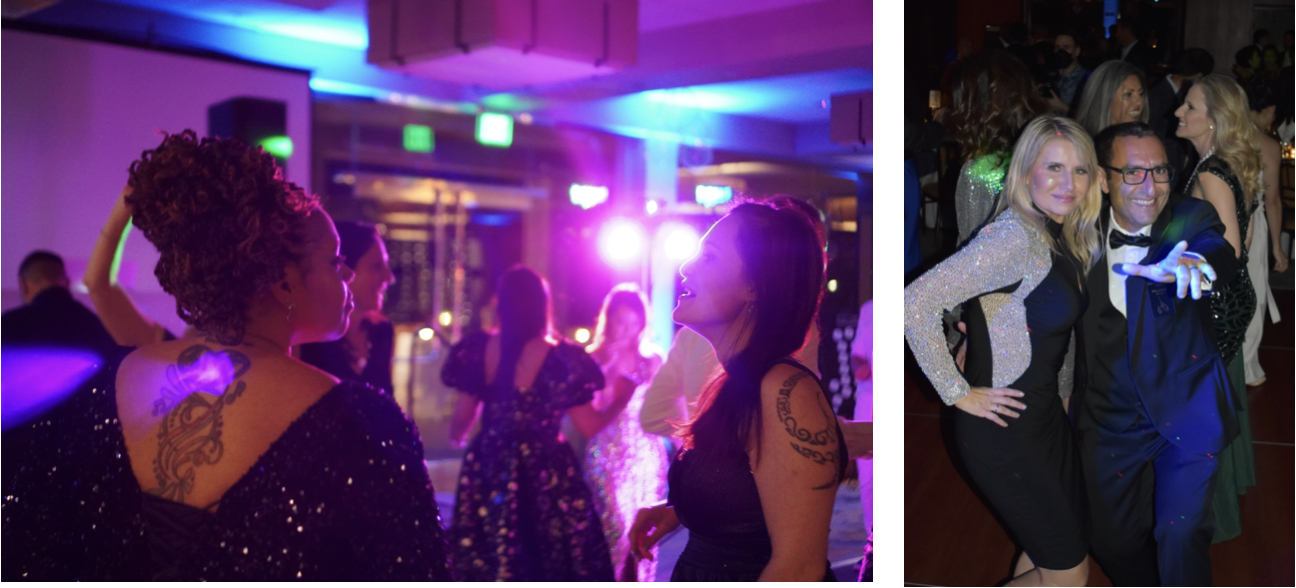 When we asked our guests what they thought of the Gala, we heard two things.
The first is that the event was incredible! We are proud to say that everything went well and all of our guests were treated to a great time.
The second is that Gala was a fantastic way to come together and grow closer with the community. Parents, friends, and faculty alike enjoyed meeting others from across all of our language programs, and had the opportunity to make new friends and connect. After the past two years, everyone was ready for Gala to return. Our last one was in 2019!
Overall, we are so proud of our community, and we are lucky to have such dedicated support. We are thrilled that Gala was so much fun for everyone this year, and we can't wait to invite you all back to Gala again next year!
Save the date for March 25, 2023!
See our photo gallery of the event here: svintl.org/gala2022gallery