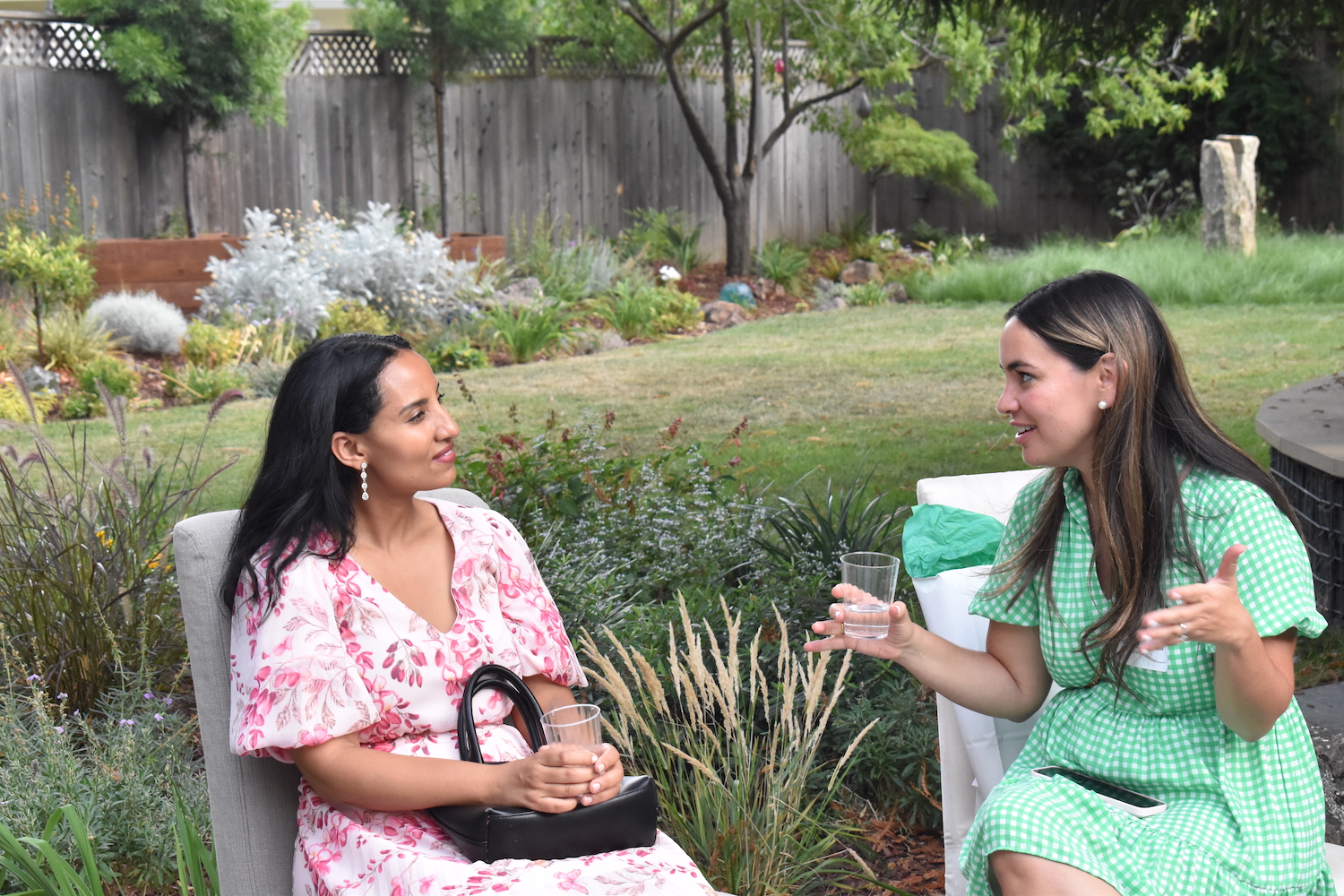 On the evening of Sunday, August 20th, Silicon Valley International School (INTL) parents and alumni gathered at the residence of Kian and Wendy Wright for a fun, fulfilling, and informative night for the INTL community. The event, aptly named INTL Connect, transcended its role as a networking opportunity, transforming into a space for the exchange of invaluable career insights, advice, and the shared pursuit of passions.
Amidst an atmosphere of camaraderie and shared aspirations, guests were treated to a wealth of guidance on crafting individual career paths, pushing professional boundaries, and shaping futures that resonate with personal passions.
Guiding Lights: The Speakers Who Lit the Way
A highlight of the event was the presence of two esteemed speakers who shared their insights and experiences, shedding light on diverse paths to success. The first speaker, INTL parent Emily LePage-Wu, a Licensed Educational Psychologist and Diplomate with the American Board of School Neuropsychology, offered a unique perspective shaped by over two decades of experience as an educator, psychologist, and administrator in California public schools.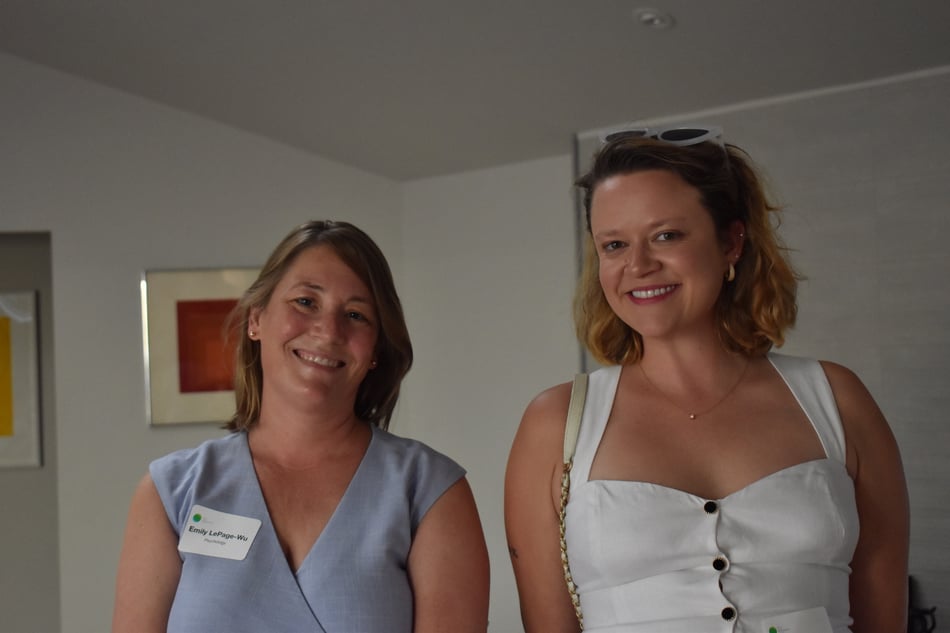 Emily's passion for ensuring student needs are met was evident in her approach to assessing students of all ages and communicating results and recommendations to all stakeholders. She emphasized, "It was through teaching, that I learned that the focus wasn't about my lessons, it was about their learning. It was more about what they came to school with, or rather what they didn't come to school with. That is what led me to school psychology."
With a special emphasis on early childhood, Emily focused on the significance of identifying barriers to learning for children ages 2 to 5. Her approach revolves around ensuring every child has access to a meaningful education, understanding that fairness doesn't equate to equal treatment for all, but rather ensuring everyone receives what they need to thrive. "Fair doesn't mean that everyone gets the same treatment. Fair means everyone gets what they need in order to access the environment they're in," Emily eloquently shared.
The second speaker, INTL alumna Dr. Éva Nicolas, brought her expertise to the event, specializing in the treatment of OCD and anxiety-related disorders. Éva's blend of cognitive-behavioral therapy and a client-centered approach centers around evidence-based interventions, compassion, and encouragement. She noted, "I've been working at Willow for a year and a half and while I can call myself a specialist in treating OCD and anxiety disorders, I am still learning every day from my peers and from my clients."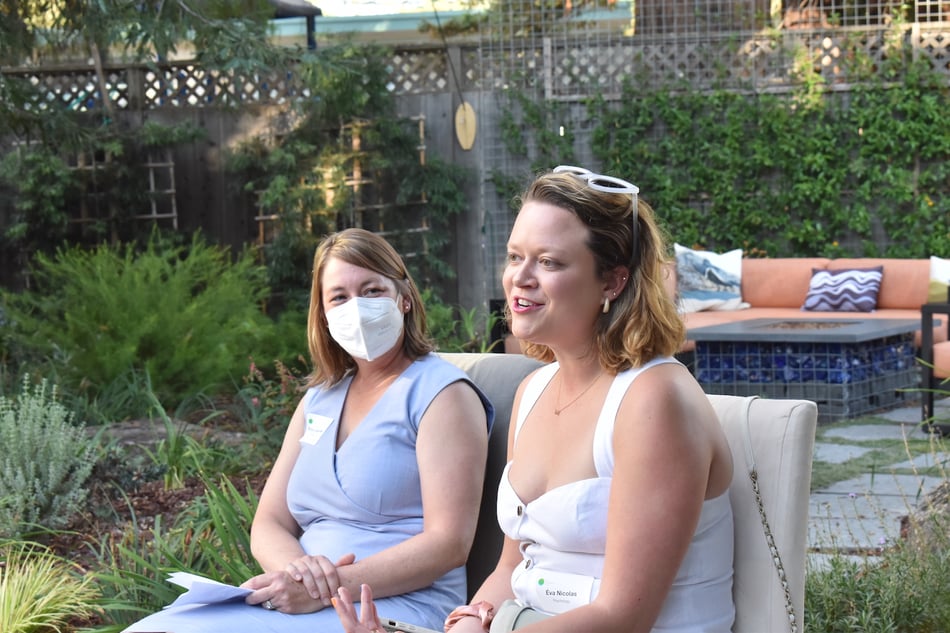 Éva's passion for her work is palpable, particularly as she witnesses clients overcoming their fears and achieving milestones. Her work is founded on the belief that mental health support requires immense courage, and her dedication to facilitating these journeys is evident in her approach. "It is so rewarding to see clients overcome their fears and seeing their world open up through the exposures that we work on together. Ultimately, I get to do what I love, which is support my clients towards the life they want to live as the person they want to be."
Life's Journey: Embracing Passions and Prioritizing Well-being
An overarching theme that emerged from the event was the acceptance of having multiple passions and the importance of taking time to discover one's true path. Attendees were reminded that life is a journey, whether it's your own path or that of your child. The key is happiness and fulfillment, and the belief that as long as one follows their passion, they're always headed in the right direction.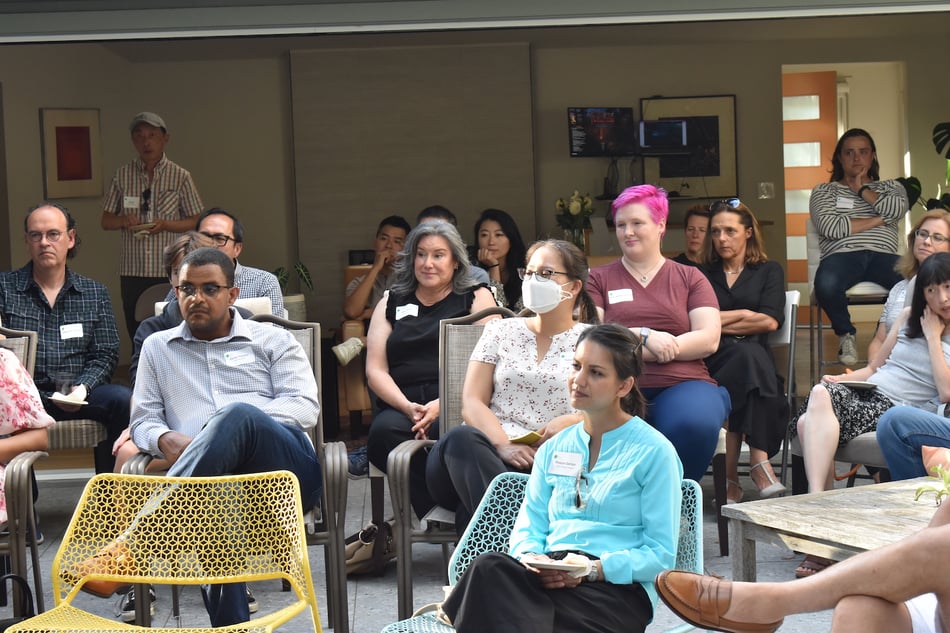 Emily LePage-Wu encapsulated this sentiment eloquently, stating, "So when I look back, I see a really driven kid who had no idea where she was going except forward. Sometimes I honestly still feel this way, but I've learned that as long as I follow my passion I'll never be going in the wrong direction."
Another significant takeaway was the importance of prioritizing mental health. Attendees were encouraged to recognize the significance of stepping away from life's demands to care for their well-being. The understanding that seeking help and taking care of one's mental health is not only acceptable but essential resonated deeply within the audience.
A Journey Beyond Networking
As the evening concluded, attendees departed with a renewed sense of connection, inspiration, and empowerment. This INTL Connect Networking Event transcended its initial purpose to become an opportunity for personal growth, guidance, and the acknowledgment that each individual's journey is unique and valid.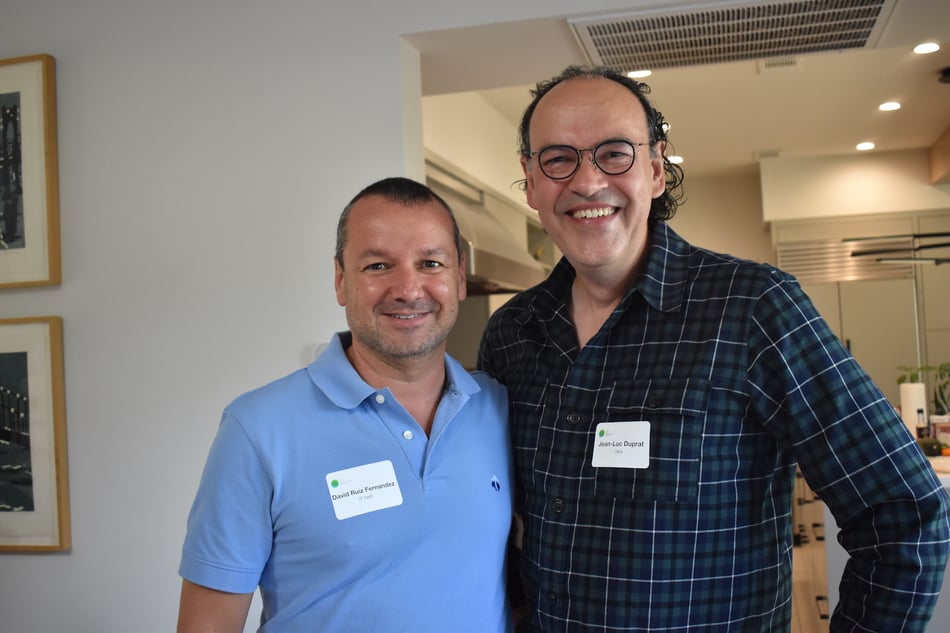 The event underscored the power of the INTL community—a gathering of individuals with diverse experiences and a shared pursuit of excellence. Looking ahead, the lessons shared by the speakers and the connections forged during the event will undoubtedly shape the trajectories of those in attendance, propelling them towards their own versions of success and fulfillment.
Contact events@svintl.org if you would like to speak about a specific industry topic in the future.