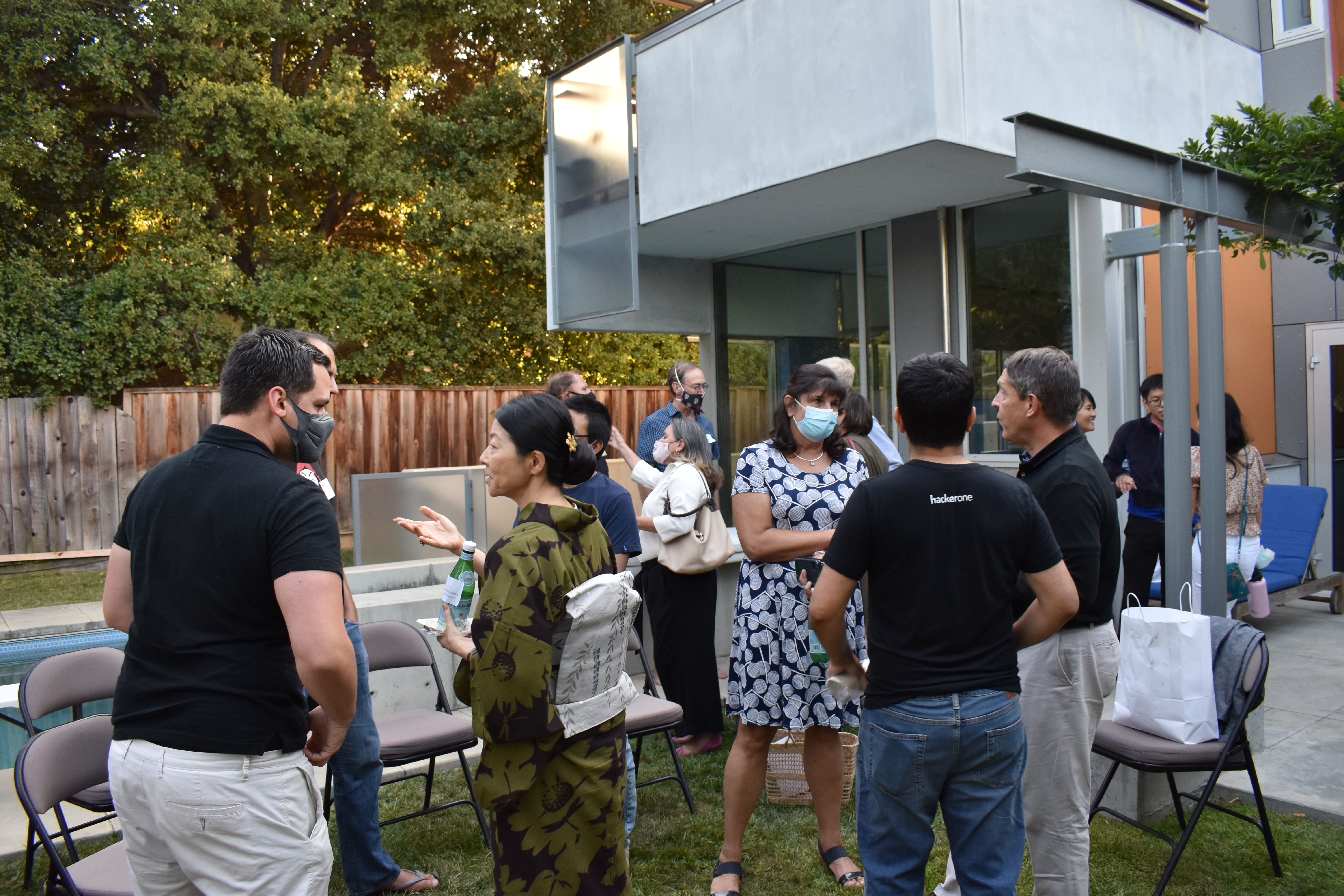 This past Sunday, 20 current and alumni parents gathered in the garden of INTL parents Spencer Greene and Santosh Ramdev for the INTL Connect Networking event, held every year in August and January.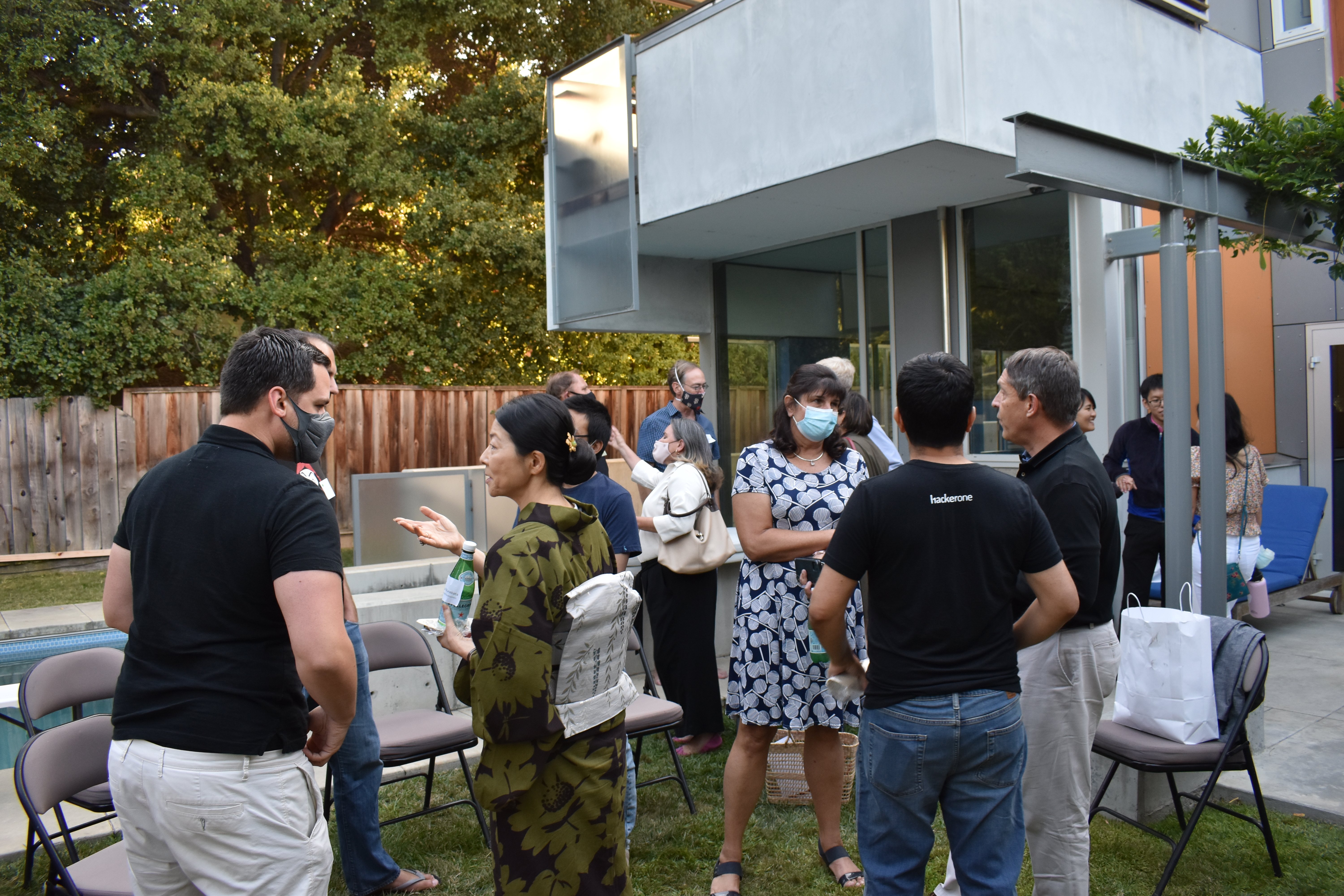 We welcomed two speakers: INTL parent and board director Jeremy Longinotti and alumnus Stephen Sun, who graduated 8th grade at INTL in 2001.
Jeremy is an entrepreneur and startup executive, and he is currently Co-Founder & CEO at ALO.ai, a real-time communication and coordination platform for frontline and non-desk teams. He holds a bachelor's degree in engineering from Dartmouth College and an MBA from the UC Berkeley Haas School of Business.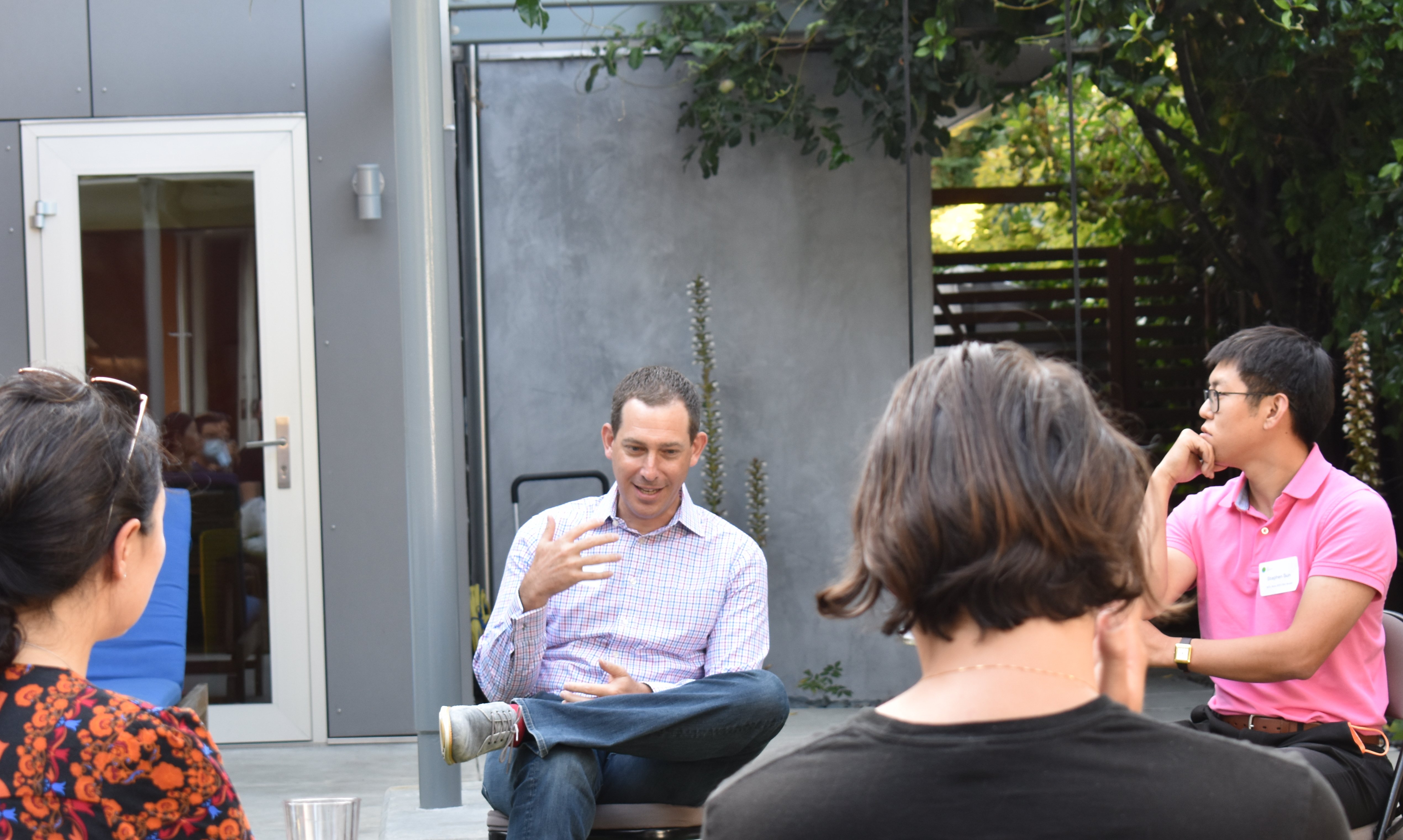 Jeremy's company is creating a new software for deskless teams to communicate internally and with their customers. Companies in industries like live events, sports arenas, and universities will improve on current systems that use radios or instant messaging and VoIP apps. Often, event organizers and leadership do not have a good way to communicate with guests or to receive immediate updates of what is happening on the ground. He explains that there is a large number of blue-collar industries that do not have the same access to cutting-edge technology that larger and more established companies have, and he intends to solve this problem. Alongside his co-founder, Jeremy brings his go-to-market skill set to deliver the software into customers' hands.
Stephen holds a Bachelor's of Architecture from both Carnegie Mellon University and the Southern California Institute of Architecture, and a Master of Architecture from Harvard University. He has studied buildings from the perspective of a builder, urban designer, real estate developer, urban planner, underwriting analyst, and architect over the last decade. He worked as a first responder in the 2010 Haiti earthquake, designed beach resorts in Saigon, helped shape urban planning policies in Mexico, and developed real estate across the US. This lateral experience exposed inherent flaws and inefficiencies of how the industry currently designs buildings, which lead to the founding of DIG, a company which aims to automate architectural analysis and real-estate underwriting. Last year, Stephen joined Y Combinator and Boost VC with DIG.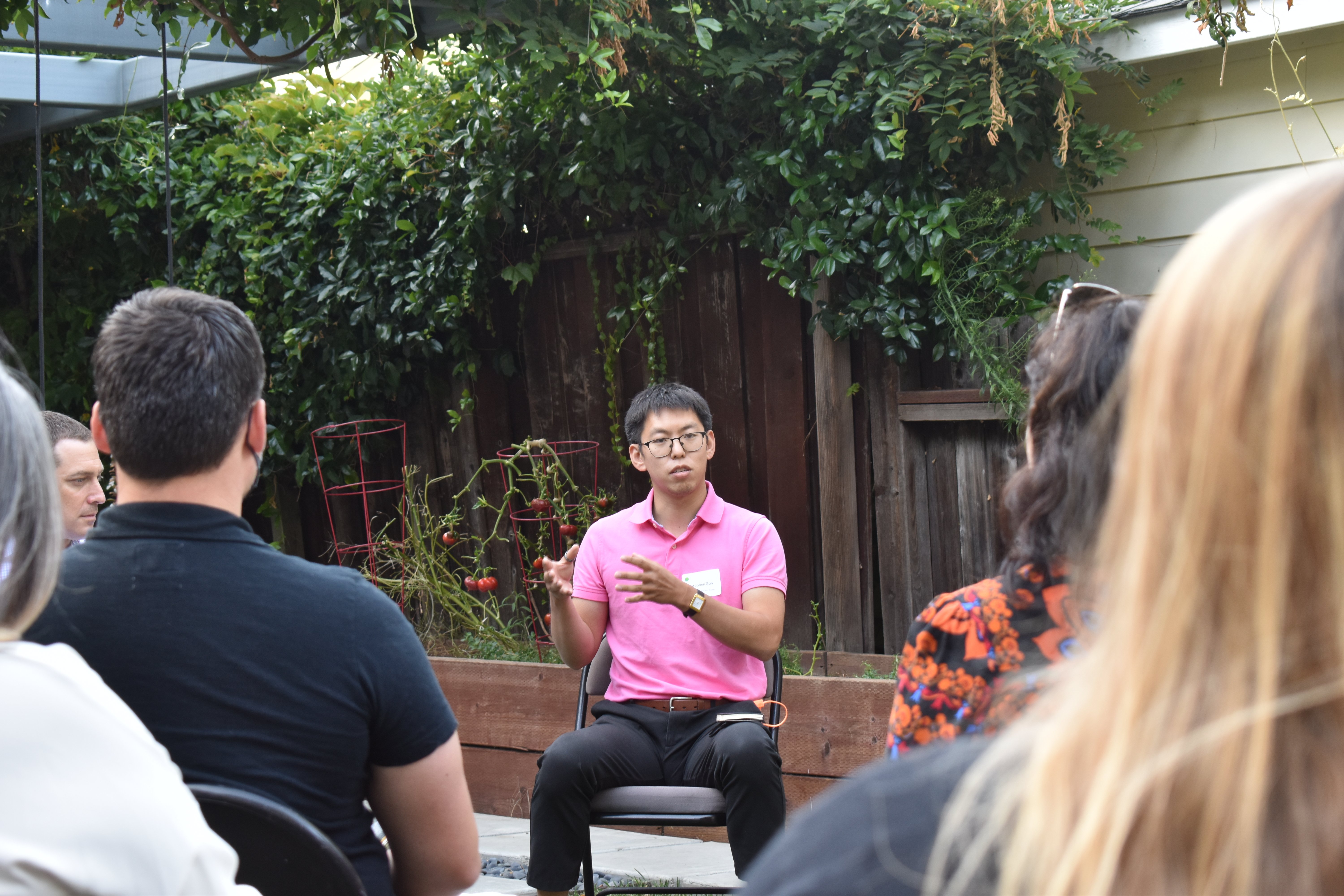 Stephen shared the challenges with regulations around planning and zoning, and the inefficiencies in the industry. He explains that architects and contractors use digital tools and computers, while zoning codes are in PDF, posing the question, "Why do we use computers to generate a drawing, to then print it out, be measured by a ruler, and then to be scanned?"
While Jeremy and Stephen are building different products, they share a frustration with existing technologies and seek ways to improve.
Some of the challenges both speakers shared with starting a company include raising funding, growing a customer base, finding the right co-founder, and the emotional stress of balancing life and relationships.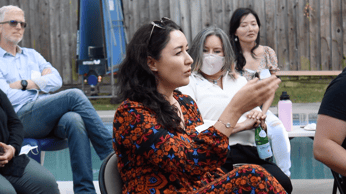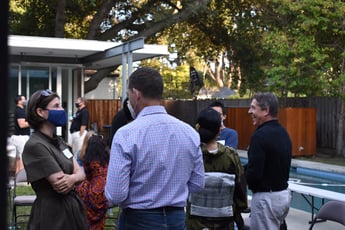 Attendees participated in the conversation with questions directed at both speakers, as well as networked with other guests.
Save the date for the next INTL Connect Networking event on Sunday, January 9, 2022. Contact events@svintl.org if you would like to speak about a specific topic in the future.
​​For the safety and comfort of attendees, all guests were required to show proof of full vaccination at the outdoor event.