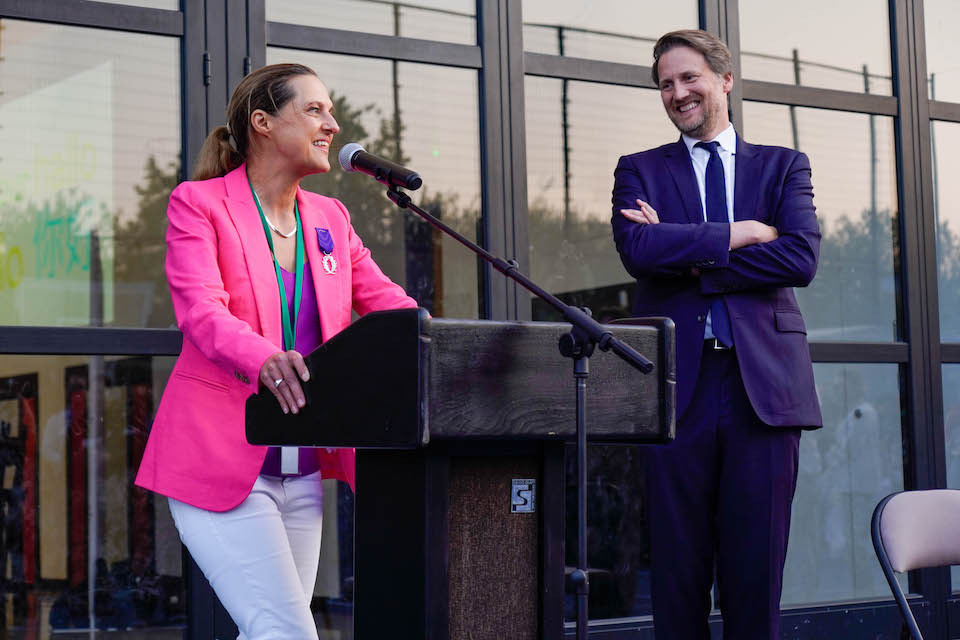 Barbara Greiner, the Head of School at Silicon Valley International School (INTL), received the prestigious Ordre des Palmes Académiques at the level of Chevalier from the French government, one of the nation's oldest and highest honors. The award ceremony took place during a school-wide event on INTL's Cohn Campus in Palo Alto and was presented by Frédéric Jung, the Consul General of France in San Francisco. Induction to the Ordre is given to individuals who demonstrate distinguished academics and service to education. Alumni families who were positively impacted by INTL and Barbara's previous tenure as Middle School principal returned to the school to witness this special honor.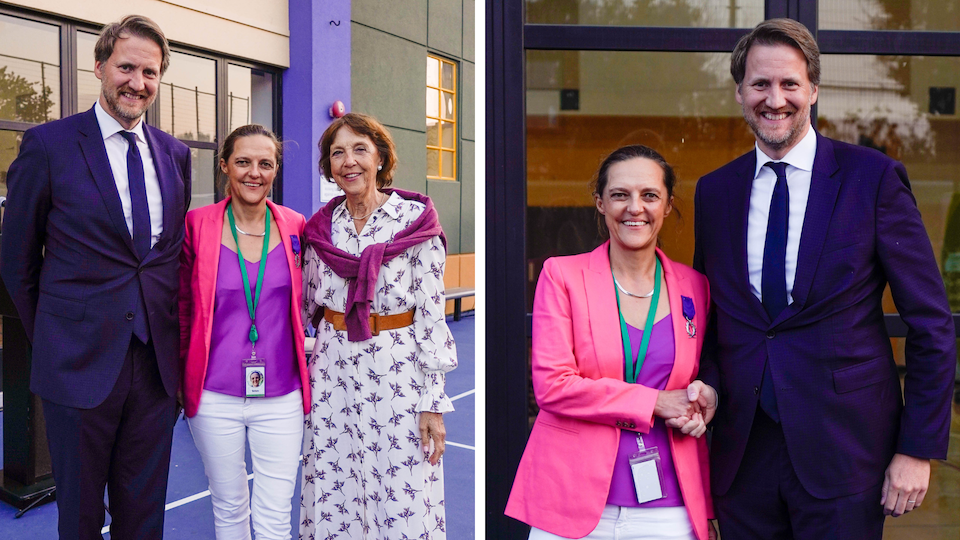 Barbara has served French Ministry of Education-accredited schools on the American West Coast for over 25 years in both teaching and leadership roles. Barbara is a firm believer in the power of a bilingual education. Barbara was a dedicated teacher and leader at INTL for many years until she was chosen to become head of school for French Immersion School of Washington. We are fortunate that Barbara has "returned home" to Silicon Valley International School.
Congratulations to Madame Greiner for this outstanding achievement! INTL is honored to have such a dedicated and decorated leader as our Head of School.