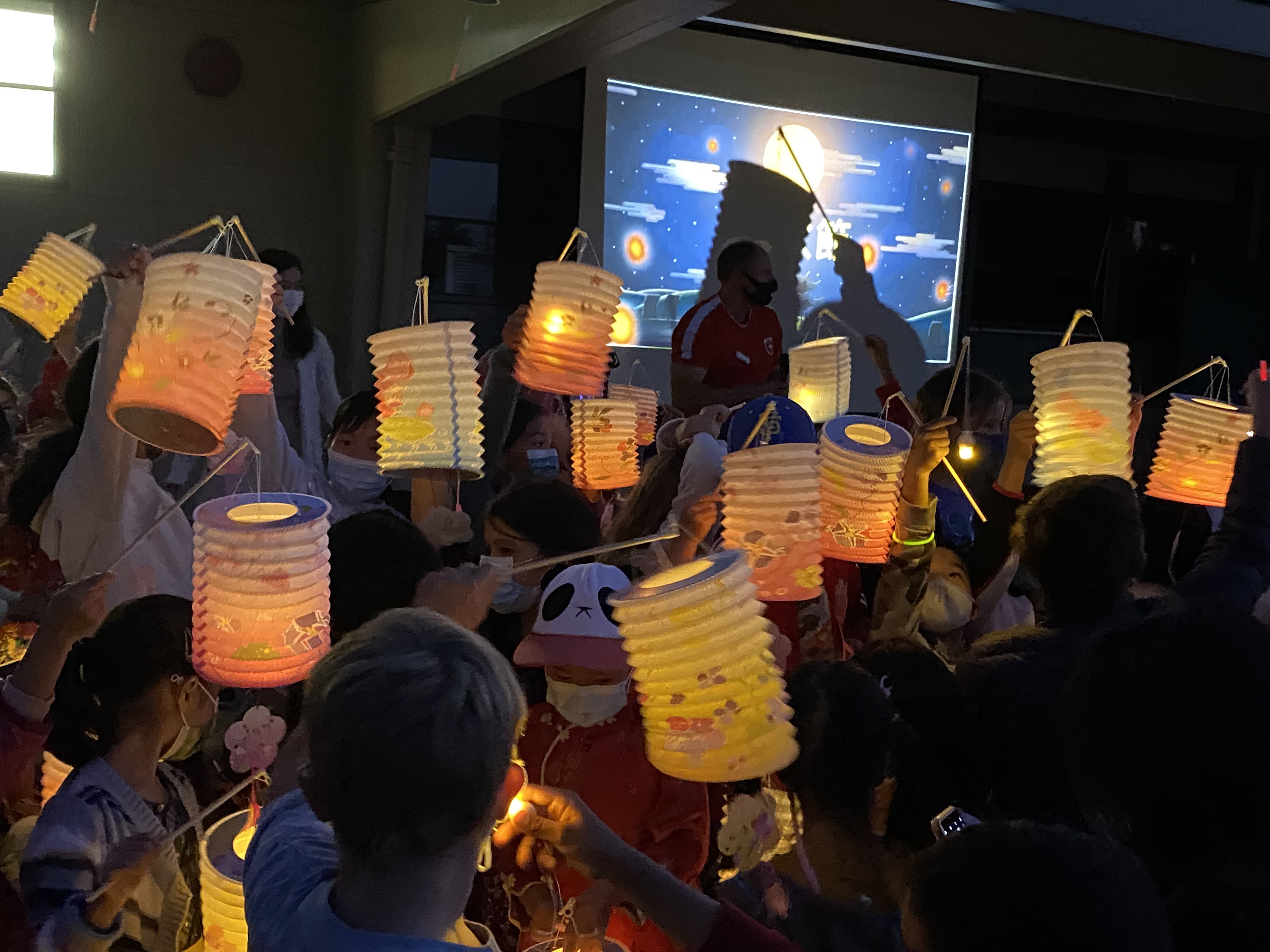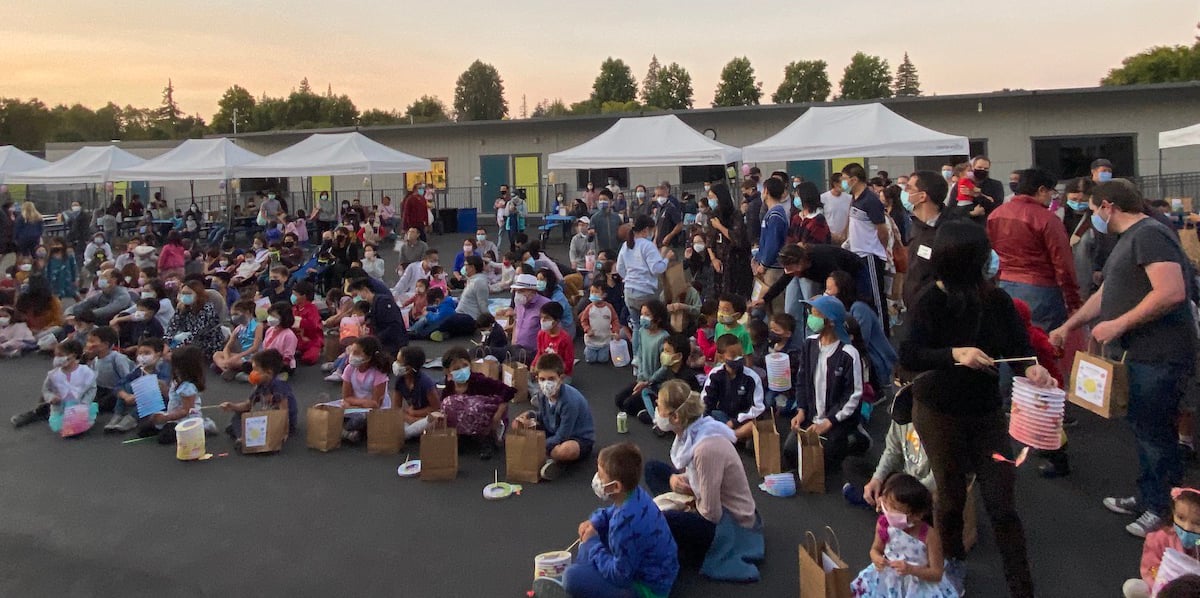 On a beautiful, late summer evening, one hundred families from all three language programs began arriving at Willows Campus for the annual Silicon Valley International School (INTL) Moon Festival celebration. The families were greeted by volunteers handing out goody bags that they had just filled with paper lanterns, mooncakes, and other surprises.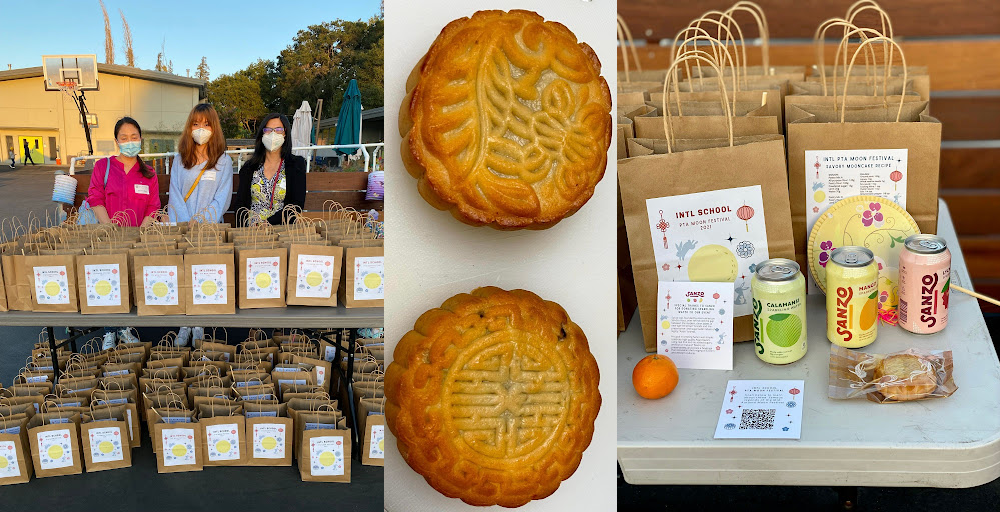 PTA President Erich Sonnberger kicked off the program with a warm welcome. Ya-Ching Chang, Chinese Program Lower School Curriculum Leader and 3rd-grade teacher, took to the stage and introduced Chinese Program Academic Dean, Ken Guan. Even though he and his wife just had a baby two days ago, Ken couldn't miss the festival and Zoomed in from home to speak to all the families.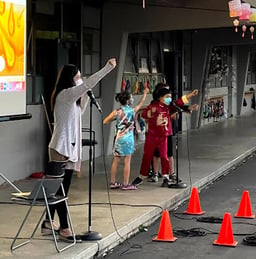 Ya-Ching invited four of her students to help tell the story of the Moon Goddess and her husband, a skilled archer who saved the world from the heat of nine extra suns. "一! 二! 三! 四! 五! 六! 七! 八! 九!" the students shouted, counting each extra sun as it was struck by his arrow.

Stories finished; it was time to light the lanterns! Willows Campus was suddenly awash with a hundred shining lights. Ranging from preschool toddlers to upper school teenagers, the students paraded with their glowing lanterns while parents snapped photos. As the families left to enjoy their mooncakes at home, the moon rose, bright and nearly full, over the conclusion of another wonderful INTL Moon Festival.