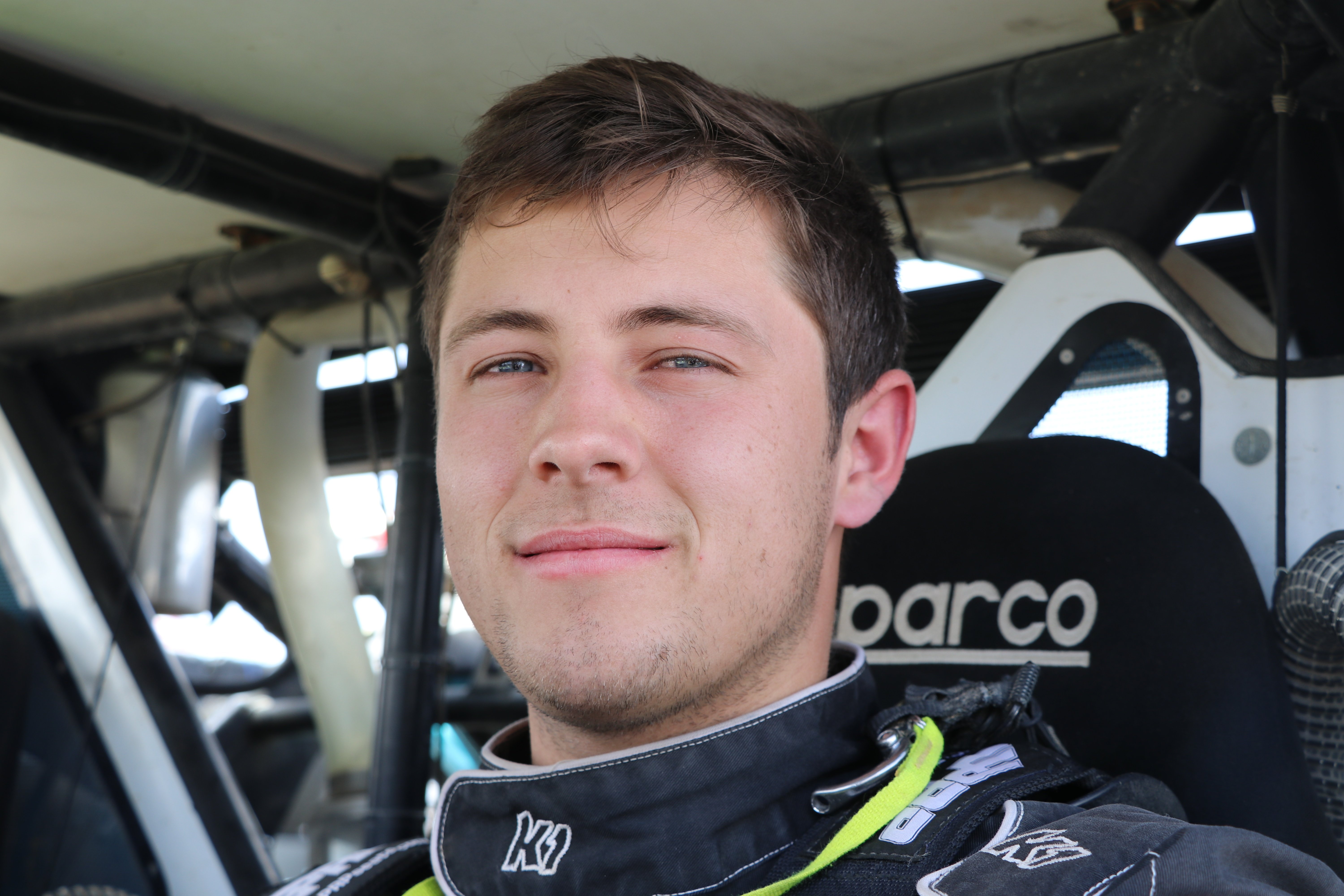 "It was not until a few years after leaving ISTP* that I truly recognized the skills and character building that the school gave me. The trilingual education, the open-mindedness, and the respect of cultural diversity are all aspects of who I am, all of which were sourced from my time in the halls and classrooms of ISTP. The strong emphasis and levels in the math and sciences have shaped me into the engineer I am today, bringing safe and efficient medical solutions to those in need," alumnus Paul Nauleau writes as he reflects on his time at ISTP.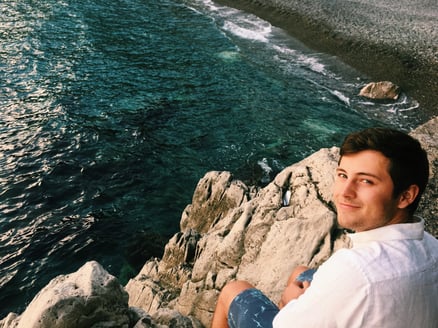 Paul Nauleau, ISTP Alumnus

Paul attended ISTP from 2nd through 8th grade. He was awarded the Citizenship Award upon graduation, which is given each year to a student who embodies the spirit and values of being a model citizen of the world.
After ISTP, he attended International High School (IHS) in San Francisco, where he would then go on to graduate with a Mention Bien (high honors) in the French Scientific Baccalaureate.
Paul is now in his fourth year of a five-year Bachelor's/Master's dual-degree program in bioengineering at Santa Clara University, while working at Genentech in their Research and Development division of Medical Device Development. He works on an intraocular drug-eluting implant for aiding in the treatment of macular degeneration and other retinal diseases.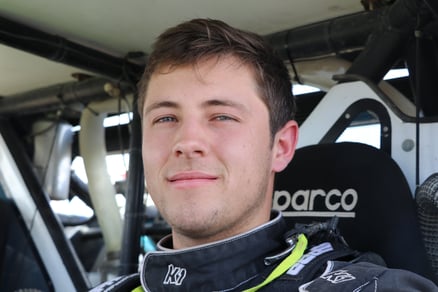 Paul inside the VW Beetle he built
In his spare time, Paul enjoys racing across the US, as well as in Mexico, where his multilingualism has strengthened interactions with the local people. "Since my high school years, I have been racing my own built VW Beetle, as well as many other different vehicles. Being able to speak Spanish has not only saved my life multiple times after nearly being stranded in the deserts of Mexico, but I have also been able to form many friendships and connections. I regularly return to Baja California outside of my racing, to help students in rural towns and missions. I started a non-profit which aims at connecting the people of California and Baja California, which would never have been possible without my trilingual origins at ISTP."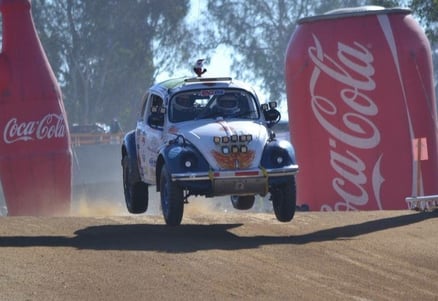 Paul (driver) racing in his very own built VW Beetle
The nonprofit, California Baja-California Friendship Society, was a joint project started in 2007 with Paul Bienaimé, who is also an ISTP alumnus, and a few other friends from the two countries. "Since we travelled to Baja so frequently, we began to connect with the people in the communities there. We felt we could help them by bringing them not only experiences, but also help in the form of education, clothes, medication, social events, and environmental restoration. We started this organization to give a little structure to our efforts and with the hopes of expanding our reach. Our mission is to educate the people of California and Baja California, while restoring the environmental resources through the development and advancement of cultural ties between these two geographical groups. We regularly return to Baja for environmental cleanup, to go in the schools and educate the people, as well as to transport supplies. The racing aspect of our organization has allowed me to get more exposure to the people of Baja, as racing is such a large part of their culture. The kids love the cars, and the families love what we bring and the smiles we have on our faces while we do it."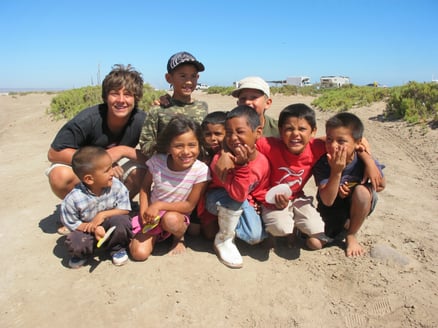 Paul during one of his trips to El Datil in Baja California. The small fishing village of no more than 100 people has a classroom, where Paul taught the students pictured.
"I am so grateful for the knowledge and opportunities that ISTP has given me. I still have friends today that I met in 2nd Grade, and I will always remember the enthusiasm of the students whether in or out of the classrooms. I am proud of when we came together as a school to offer recycling, compost, and normal waste bins in an effort to make ISTP a green school. By the end of 8th Grade, we had accomplished our goal."
"Having a trilingual education was one of the best aspects of my time at ISTP. Not one day goes by that I don't use more than one language, whether it is talking to my friends, colleagues or family. I seem to always have a need to use my French, Spanish, and English."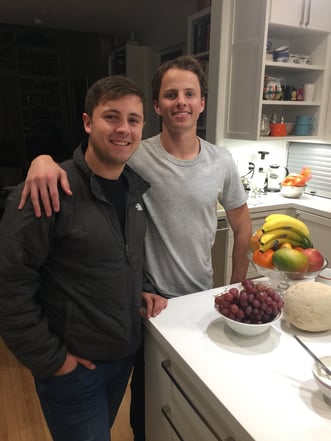 Paul (left) with long-time friend and ISTP alumnus Paul Bienaimé

"ISTP did not just educate me. ISTP did not just give me lifelong friends. ISTP did not only give me technical and personal skills, ISTP gave me the power to learn. I learned how to learn, how to connect, how to communicate, and how to share. Everyday I am grateful for how ISTP has formed me, because I can give back to so many people. This is all thanks to the values I learned from the teachers, the staff, and the great students of ISTP."
When asked where he sees himself after graduation, Paul shares, "I want to fully dive into the medical device industry and apply all the great skills and knowledge I learned in school. I hope to maintain and deepen my relationship at Genentech, to ultimately have more of a positive impact in patients' lives by bringing the newest, safest, and most effective therapies, remedies, and devices. I know I love to build and express my creativity in my work, and hope that after a few years of working in the industry and forming connections with others, I will be able to start my own medical device company. I not only want the challenge of running a team of bright people, but I also want to push the limits of what is possible in the medical device sector."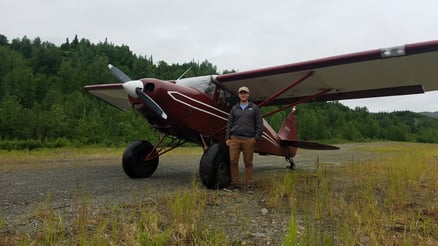 Paul flying in Alaska
Today, Paul continues to uphold the values of global citizenship as he did when he was here at ISTP. His sensible understanding of the relationships he has formed around his trilingualism, and his choices in how he spends his professional and personal time, fully embody the reflective attribute of the IB Learner Profile. He's able to thoughtfully recognize how best to share his talents and engage in civic responsibilities as a member of our world. We are very happy to hear from Paul and wishes him all the best as he enters his final year at Santa Clara University!
Read more stories about our alumni at Alumni Stories, and connect with alumni like Paul on ISTP's very own networking platform ISTP Connect.
*In 2020, the International School of the Peninsula (ISTP) formally changed its name to Silicon Valley International School (INTL) to better reflect its bilingual programs, location, and international values.