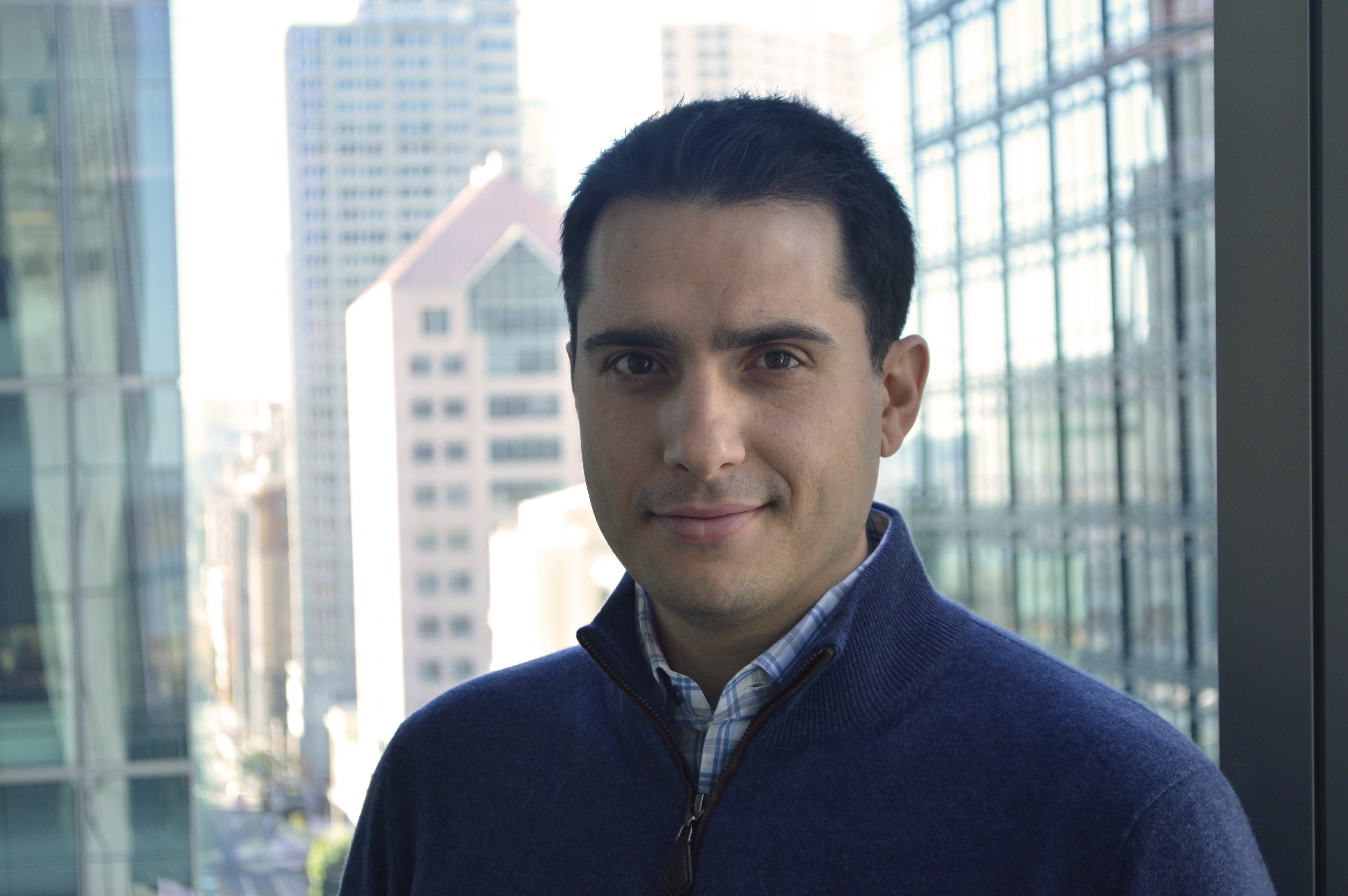 "I believe having exposure to multiple cultures at a young age sets me apart from most people I meet. That exposure leads to better understanding and empathy for people who come from different backgrounds, and this is something especially important in an interconnected world today," ISTP* alumnus Arthur Bretschneider says.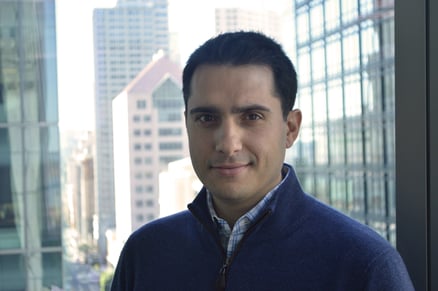 Arthur Bretschneider, ISTP Alumnus
Arthur was a student at ISTP between 1988 and 1996. He recalls, "There are so many wonderful memories from my time at ISTP. My friends and teachers are most memorable. We had a special 5th grade year when our class was offsite from the rest of school with Ms. Brigitte Chémouni-Snyder. She created an amazing learning environment. One good memory was spending time rehearsing for a big show we put on with other French schools around the Bay Area."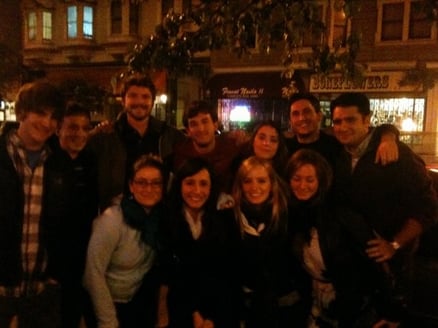 Reunion night in San Francisco in 2009. Back row: Rémy Pieron, Jean-François Merckling, Henry DeBey, Baris Ungun, Mandy Philippine, Evan Cartal, Arthur Bretschneider. Front row: Marie-Josee Mont-Reynaud, Roxane Willard, Ahna O'Reilly, Olivia Jones.

After ISTP, Arthur's family moved to San Francisco where he attended Town School for Boys from 6-8th grade, followed by the International High School. He studied politics at the University of San Francisco (USF), and later attended business school at UC Berkeley's Haas School of Business.
Arthur is currently the founder and CEO at Seniorly, a technology company helping thousands of families find senior living options all over the country. A similar concept to Zillow, but instead of real estate, Seniorly hosts an online marketplace of retirement homes, assisted-living communities and memory-care facilities.
Arthur's knowledge of senior housing spans three generations. His grandfather opened the family's first facility, a small retirement home in San Jose, in 1948. His father continued expanding the business until the early 2000s, when Arthur took over during his senior year at USF.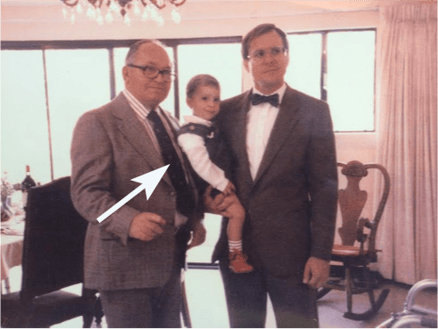 Three generations of senior living operations: Arthur Bretschneider with his father and grandfather at the 1987 grand opening of Woodacre Knolls Retirement Home in Fremont, CA.

"From a very young age, I think I understood that what we did, what my parents did, was take care of people. My grandfather used to call it his ministry — it's how he wanted to live his life, caring for others. So that's just been ingrained in me, this love and respect for older people, but also the realities of life and what life looks like for all of us as we age," Arthur was quoted in an article in the San Francisco Chronicle.
After selling his family's senior housing company, he held two financial analyst roles in real estate and finance companies. He then founded a consulting firm, assisting real estate developers and other financial institutions in entering the senior housing market. While pursuing his MBA at Berkeley-Haas, he created Seniorly to solve a problem he noticed while running his family's business: bridging a technology gap to bring families and businesses together.
"Connected senior living experiences are becoming more and more common with people of all ages especially with people over 65. This new and more knowledgeable consumer needs less hand holding and is looking for a deeper online experience," Arthur wrote in a LinkedIn piece.
Growing up, Arthur worked almost every job in his family's assisted-living facilities. He planned activities, worked in the kitchens, and cleaned the rooms. His personal and professional growth mirrors the IB Learner Profile we continue to instill into all of our students here at ISTP: Arthur's commitment to service coupled with the business knowledge he gained through education, has helped him identify shortcomings and find ways to empower seniors and their families, effecting positive change in the world. Arthur says, "ISTP was a nurturing environment. I believe a lot of my ability to connect with people comes from many of the lessons I learned while at ISTP."
When he isn't working on Seniorly, Arthur is usually at Crissy Field in San Francisco with his wife, two boys and Jack Russell terrier.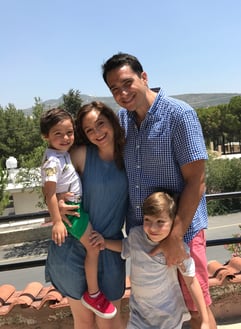 Arthur in Hawaii with his wife and two boys

Connect with our alumni on ISTP's very own networking platform ISTP Connect, and join ISTP's LinkedIn Group.
*In 2020, the International School of the Peninsula (ISTP) formally changed its name to Silicon Valley International School (INTL) to better reflect its bilingual programs, location, and international values.