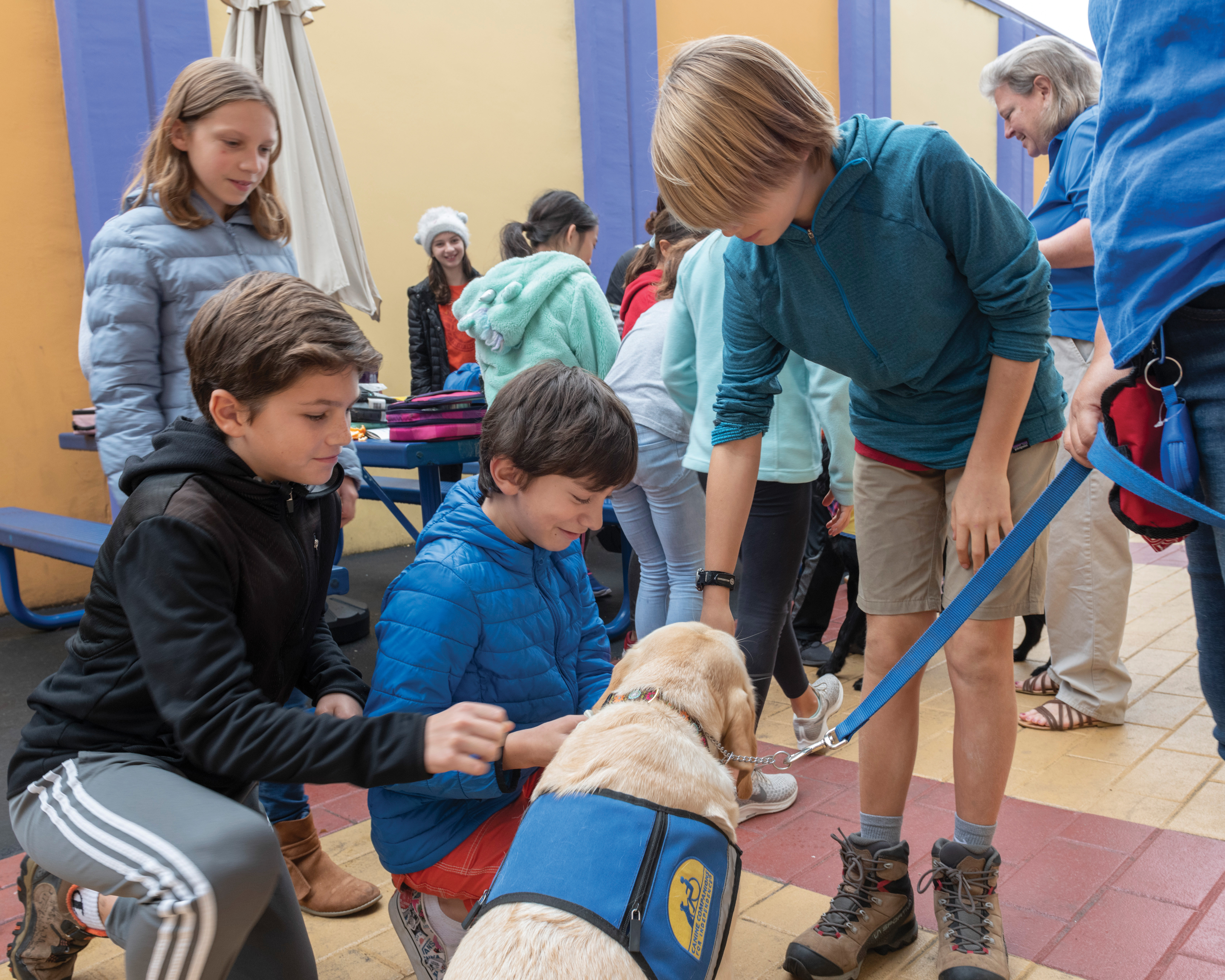 INTL* 8th Grader Kasper H. founded the International Middle School Animal Advocacy Club last year in honor of his beloved dog Magic. Here, Kasper's reflects on why he started the club, and the steps the club has taken to support local animal wellbeing.
It all started when I was going through a difficult time in my life. My mom asked my sister and I: "What breed of dog will help cheer you up?" I was taken by surprise (and joy)! My mom and sister settled on a breathlessly gorgeous German Shepherd puppy and we named him Magic.

Magic was more than simply a household pet; he became an unofficial therapy animal for me. Whenever I was down, I knew I had a snuggle partner. Whenever I came back from school he would be waiting in the backyard for me to play ball with him, and as we bonded and became more attached over time, he seemed to be able to read my mind, comprehend my language, and empathize with my emotional roller coasters. However, as the saying goes, all good things must come to an end.
On January 27th, 2018, Magic died in a catastrophic car accident. For the first few weeks, I was in shock, trying to wrap my head around the fact that he was really gone. Once I finished the "major mourning" stage, I decided that I wanted to take action and help animals. Magic had done so much for me, so I thought it was only right that I tried to reciprocate his love. As the IB program encourages us to do, I took action.
I started the Animal Advocacy Club (AAC for short), which led to the club's partnership with the Palo Alto Humane Society (PAHS). I asked the club members to choose two of the three long term project ideas that I had in mind. The first project involved creating a cat and dog owner's manual to educate the public about the responsibilities that must be undertaken to properly take care of a pet. The second project was a research initiative in the wake of the California wildfires. We discussed the causes and effects of these natural disasters, as well as the organizations one can donate to in order to help in crisis. We also held fundraisers throughout the year, some of which included a bake sale and presence at Kermesse. I even had the opportunity to work with PAHS to edit two long term projects over the summer (the wildfires one was published by PAHS, and cats and dogs will be published this year). PAHS has played a huge role in making Silicon Valley International School's AAC what it is, but our partnership does not just end there.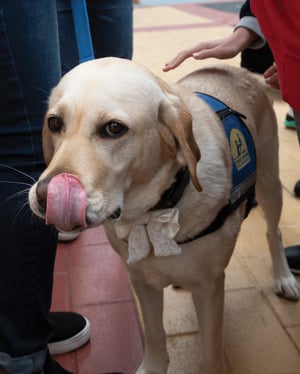 In the club's second year, I underwent the same brainstorming process for club activities as I did last year, which included first consulting the education manager and translator of PAHS. She told me that the educational advisor of PAHS developed a short curriculum for middle schoolers called "Animal Appreciation." The program includes interactive lessons related to generating excitement and curiosity about the importance of sharing our world with animals. The lessons provide opportunities for students to develop opinions, problem solve, and debate the pros and cons of various animal-human scenarios. I thought it sounded great already, but it also turned out that this was the first time the curriculum would be implemented, which made it even more special.
As a surprise for club members during the last week of the curriculum, our club had a visit from two service dogs and their trainers from Canine Companions for Independence (CCI, a service dog organization). They talked about CCI's history, what they do, and provided some personal examples on how the service dogs help them on a daily basis. They even had the dogs perform some tricks and allowed us to pet the dogs (which the club members and I enjoyed very much).
I hope the Animal Appreciation program will spark even more collaboration between INTL and PAHS going forward, and that AAC inspires more people in the INTL community to take action and help animals.
*In 2020, the International School of the Peninsula (ISTP) formally changed its name to Silicon Valley International School (INTL) to better reflect its bilingual programs, location, and international values.