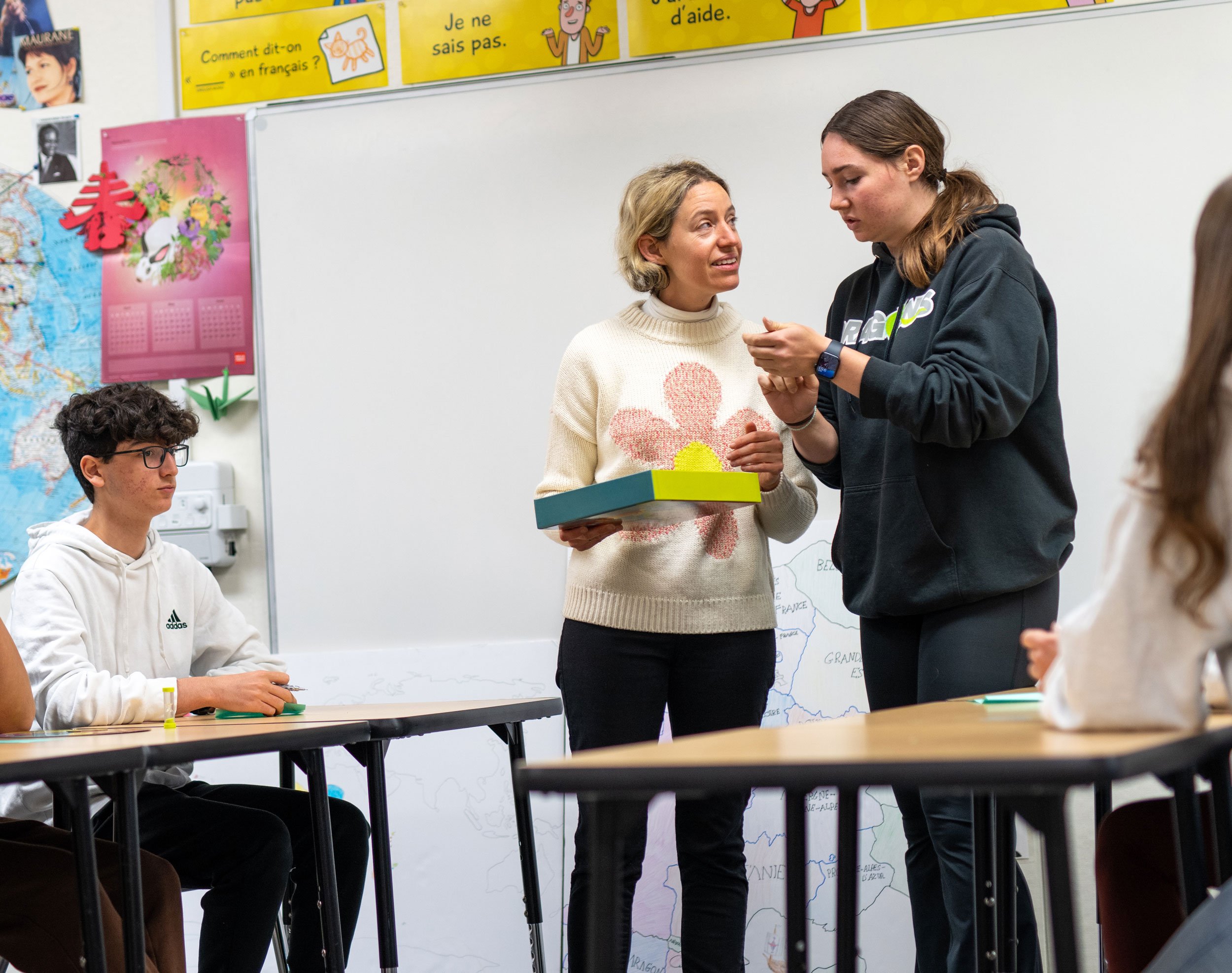 As the premier bilingual international school, Silicon Valley International School (INTL) prides itself on an educational program which encourages both academic rigor and a lifelong love of learning. At the heart of each student's educational journey are our bilingual immersion programs spanning preschool through 12th grade.
For students who have no previous bilingual immersion experience and are exploring options for middle and high school, Silicon Valley International School provides an opportunity to combine the breadth and depth of an International Baccalaureate education with the expertise of language acquisition through our Upper School Language Acquisition (USLA) program for students with no prior bilingual immersion experience beginning in 6th grade.
"Our Upper School Language Acquisition program offers an amazing opportunity for new students without prior language immersion study to reap the benefits of the IB education and to share perspectives and make friendships throughout our rich and diverse community of globally-minded students," according to Assistant Head of School Geneva Robinson.
In general, INTL students start in the Early Years Center (preschool and pre-kindergarten) with our bilingual immersion curriculum in Chinese, French, and German. At 6th grade, there is a natural break in the International Baccalaureate system as the students from our programs expand into learning together in English with the IB Middle Years Programme. With this mixing of the students, a perfect opportunity arises for others to join the program. In keeping with our focus on inquiry and bilingualism, these new students have the opportunity to learn a language (Chinese, French, German, or Spanish).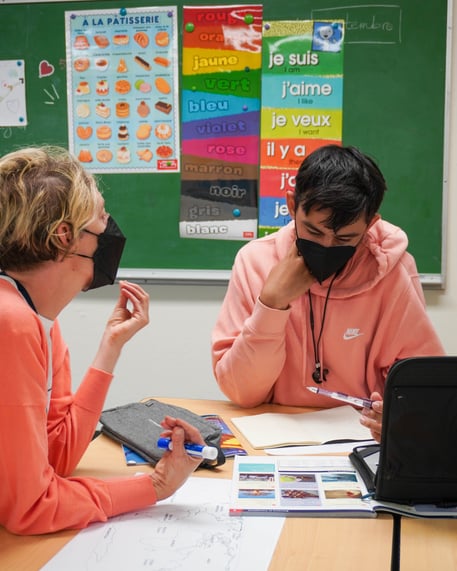 Students who join USLA take most of their subjects in English as they learn to become proficient in a second language. The proficiency in their new language comes from the school's prioritization of teaching both English and the target language for four hours per week to make sure that they have plenty of time to learn. The intensive language acquisition class is taught parallel to the language based classes that the immersion students take in their continued bilingual education from the early years. The rigorous and accelerated work in the second language helps them to become proficient at a much quicker pace in comparison to other schools.
While there is some separation between our bilingual immersion classes and our USLA students, everyone is mixed together during their English classes. In those classes there would be USLA, as well as Chinese, French, and German students which gives a wide array of perspectives for every discussion. In addition to English, many other classes are also mixed including math, design, science, and P.E. as well as other classes.
In the end, USLA helps fulfill INTL's mission of developing students to have a strong international mindset and to be globally conscious individuals. Language is the key factor in helping children to gain a profound awareness of other cultures and viewpoints, which makes having a global attitude natural to who we are as a bilingual, international school.
Click here to learn more about open houses and campus tours at INTL.