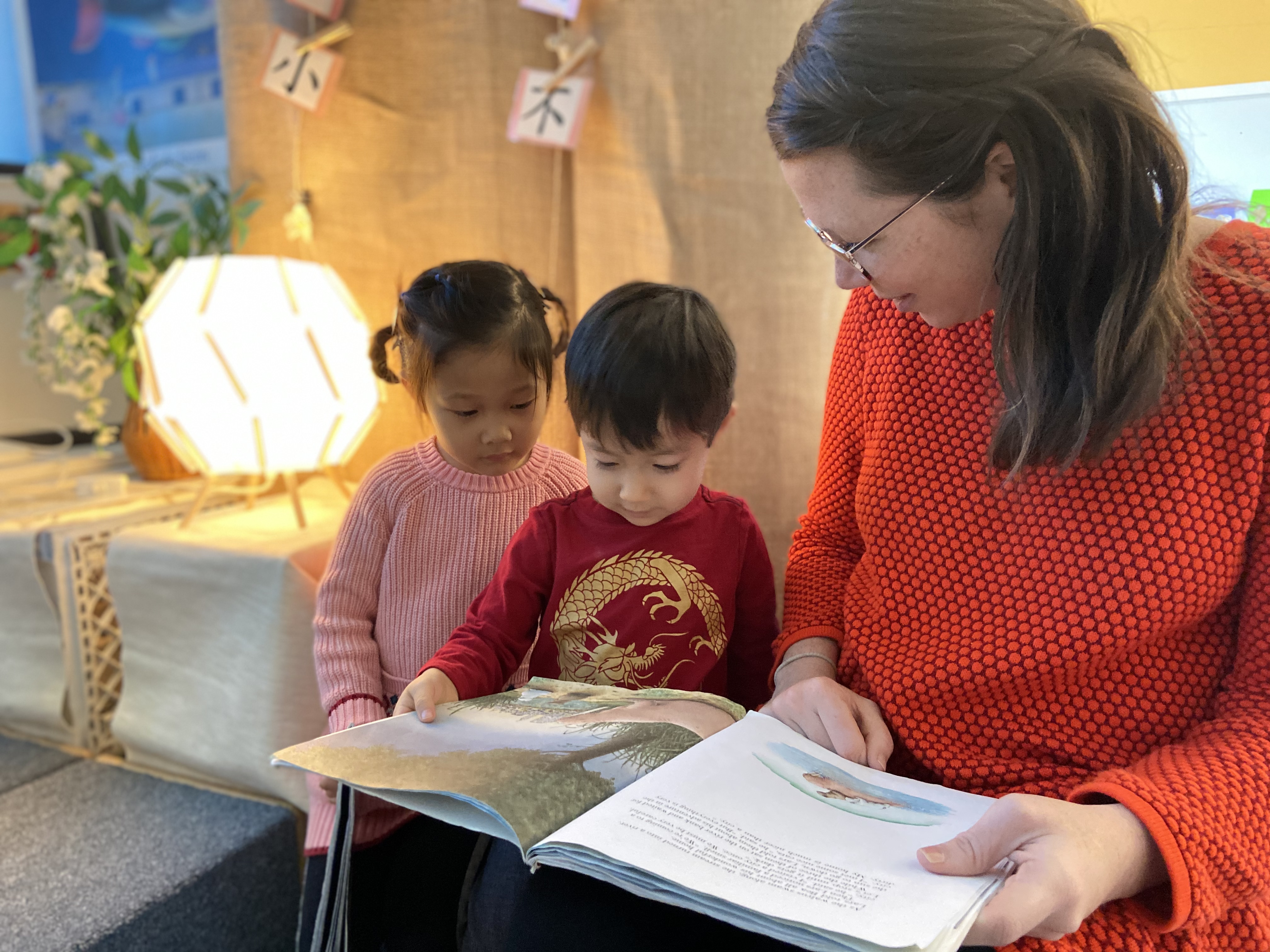 In November of 2019, INTL* sent a team of 5 teachers and pedagogical leaders to the Loris Malaguzzii International Centre in Reggio Emilia, a city of about 170,000 people in Italy, for their International Study Group. Over 300 people from 54 countries attended the week-long training on the Reggio Emilia approach to early years education.
Yes, Reggio (as it is often shortened to) is both a place and a philosophical/pedagogical approach to education. In fact, a major part of the philosophy has to do with being deeply connected to the community, and revolves around the relationships within the various levels of community. In the post-WWII era, the city decided to prioritize education, with a major focus on the early years. They used money from selling a Nazi tank that had been left in the town, and the bricks of fallen buildings to build their first new school, on which there is a plaque that states, "We built the walls of this school together, men and women, because we wanted it to be new and different for our children." Today, the infant-toddler centers and pre-schools are still supported by the municipal budget and 91% of the children attend pre-school.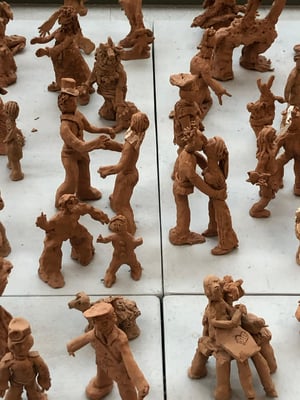 The founder of Reggio, educational philosopher Loris Malaguzzi, deeply believed that children are an invaluable resource to the world, and it is our duty as parents and educators to share their intelligences and competencies with greater society. He felt that children express themselves in 100 languages beyond verbal language, which include clay, mark-making, dramatic play, light, dance, painting, poetry, cinema, sculpture, and many more. Alongside these intelligences, children hold many rights, most importantly to be active participants in their own learning, putting the student at the center.
Ultimately, Malaguzzi viewed early childhood as revolving around relationships – between adult and child, child and child, child and environment, school and community, and so on. He believed these relationships with the child's surroundings leads to the construction of knowledge, and considered both children and teachers as researchers, constantly engaged in the process of research into the world around us.
Practically, Reggio Emilia schools put this philosophy into action by inviting students to express themselves in many of the 100 languages, and creating areas called "ateliers" where students can explore and learn how to use different materials and tools to express themselves, to play, and to engage in longer-term projects. All of this is research – students researching tools and the world alongside teachers researching children's understandings and ways they construct meaning and knowledge. Ultimately, this results in not only learning about content, but also learning how to learn.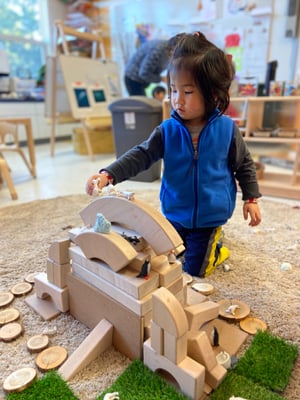 The Reggio approach is clearly multifaceted and multilayered, well beyond the scope of an article or a blog, and we spent a week immersing ourselves in discovering their schools and philosophy. In returning to INTL, our teachers have embarked on creating "atelier" experiences in their classrooms, and working with the academic leadership team to teach other teachers about these concepts.
Gradually, we are giving students access to expressing themselves in more of the 100 languages. One class has been exploring light more deeply, while another introduced clay as an exploration and way to communicate. Teachers have been documenting students' ideas and expressions as they work with different materials to make sense of the world around them.
As an academic leadership team, we are asking all faculty to consider that we are all learners and researchers, learning from our relationships with one another and the world. We are changing our language to reflect this, such as having more "professional development" instead of "faculty meetings," where we are spending more time focusing on how to guide our students as researchers. Inquiry – the central component of the IB – is research, in which we wonder about the world and work to find answers. Both IB and Reggio encourage us all – students, teachers, and parents alike – to wonder, to discover, to reflect, to reconsider, to challenge, and to grow. We are all learners, we are all researchers, we are all in relationship.
*In 2020, the International School of the Peninsula (ISTP) formally changed its name to Silicon Valley International School (INTL) to better reflect its bilingual programs, location, and international values.