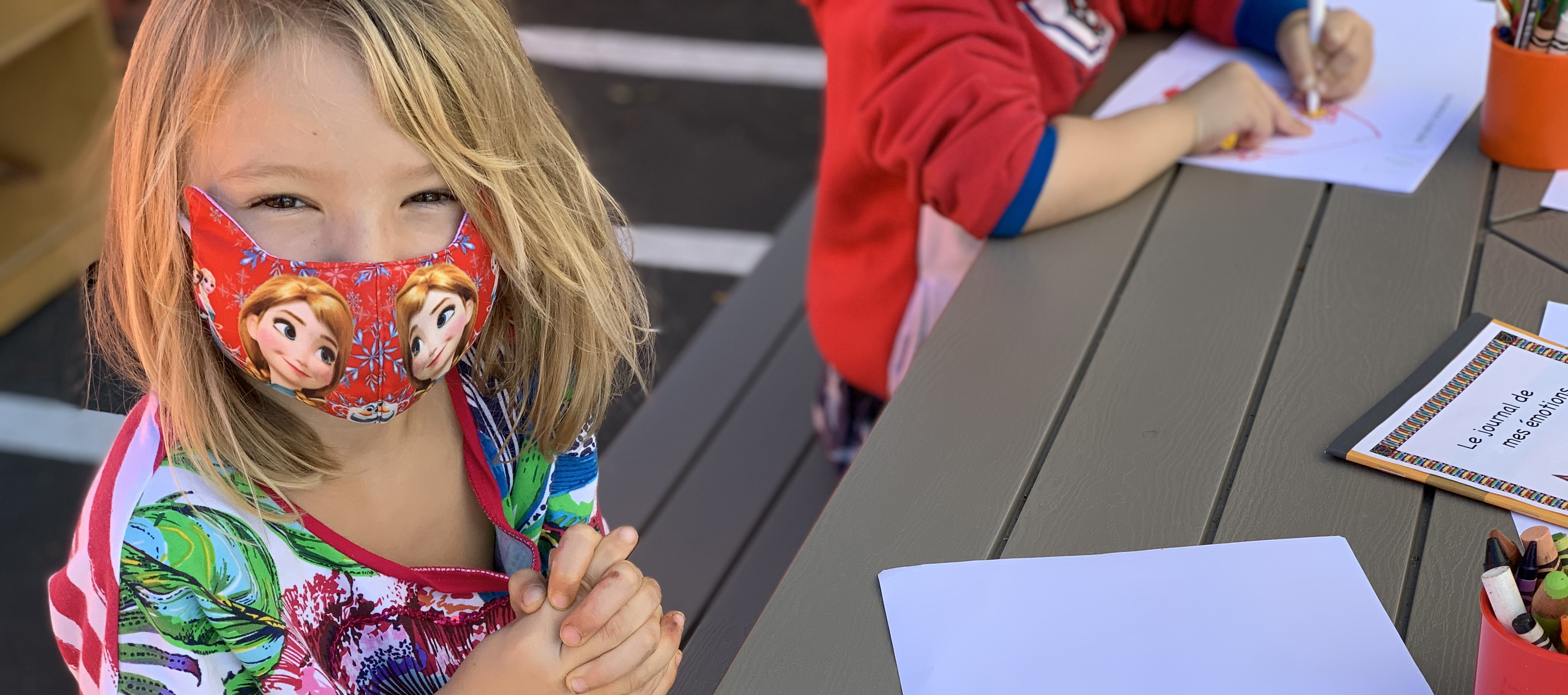 Joanna Monfort-Torres is a Learning Specialist and Diversity Facilitator at Silicon Valley International School, as well as a passionate "wellness warrior" and social-emotional learning (SEL) advocate.
Self-care is a discipline – not an indulgence. More than ever, taking good and necessary care of our children and ourselves is vital as we navigate situations that we've never lived before. Here are some ideas to support you throughout pandemic learning and teaching.
Keep a steady routine. Now that school is back in session in-person we begin a new set of routines. Maintain them firmly. Routines benefit all, especially children. Knowing what and when to expect and being able to anticipate offers a feeling of security, predictability, and therefore, comfort.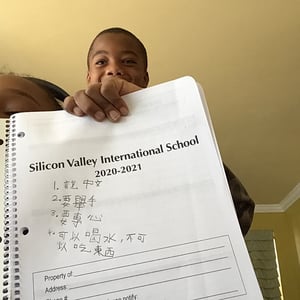 A few examples you might consider incorporating: Meatless Mondays; pack student bags and lunches in advance; get all school materials ready the night before; drink water on the hour.
Organize. Being organized leads to improved productivity. This can bring us stress-relief. Make appointed times to regularly organize your workspaces both physically and virtually. Help your children value and champion being organized. This life skill takes time and practice to become a habit. The benefits are many – increased learning, better time management, and stress-reduction for all.
Hydrate. We all need to drink more water. Our brains are made up of about 75% water. Poor hydration affects the brain and therefore our thinking, learning, and memory. Low water consumption affects concentration, cognitive, and physical performance. It affects our mood and increases fatigue. Start the habit, set goals, and stay committed to hydrate!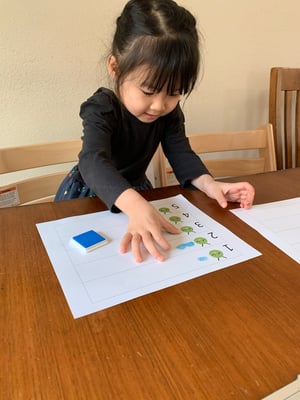 Monotask. Engage in monotasking or unitasking, which is the art of doing one thing at a time. Nowadays we are all multitasking, which can be stressful and split our focus. When we do multiple things at once our attention shifts rapidly. Although multitasking may seem productive it can actually decrease your productivity and quality of work. Try monotasking as a healthy contrast. Find a simple task to do, focus on it solely, do only that task for a set period of uninterrupted time, and eliminate any distractions. Commit to one thing at a time and notice the reset shift!
Monotasking ideas to try with your family: jigsaw puzzle, calligraphy with a fountain pen, watercolor painting, master sewing a button (also a useful life skill!).
Music as therapy. It's been well documented that music helps us to relax when stressed. Dentists and doctors use music to help patients alleviate distress and pain. Music can help boost your mood, harmonize both hemispheres of the brain, reduce anxiety, and also encourage movement...all of which we could use a dose of these days! Many music listening services now have dedicated channels to wellness and tranquility. Tune in to tune out!
Walk and talk. When you want to talk individually to your child or student, especially when having difficult conversations, engage in side-by-side conversations known as conversation in motion. Walk together rather than confronting them standing eye-to-eye or at a table. This can be intimidating and cause children to shut down when they have to look directly at you. A passive walk can allow one to collect thoughts, listen intently without pressure, and can be conducive to more sincerity and candor. Going outdoors for a walk has its own benefits as well!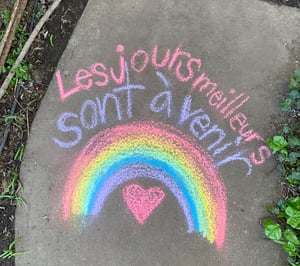 Humanitarianism. What can I do? This time may have us feeling helpless or having little control. However, there are always opportunities no matter the predicament. We can make an impact through small acts and gestures. Our local and family-run businesses need our support. Choosing to spend at a local establishment can give us satisfaction when we consciously contribute to our communities. This also sends a strong message to children about how the choices we make can directly impact others. And the appreciation you get from local shop owners will, in turn, be feel-good moments to savor!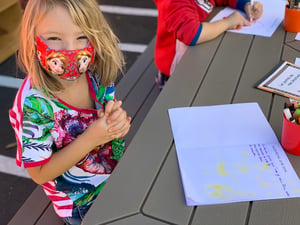 There is always a reason to smile! Smile even under that mask. People can notice and sense a smile – its warmth, openness, and friendliness. Smiling to one another contributes to a more positive and inclusive environment and can also boost your mood. A smile says I see you and I acknowledge you. A smile to a child says I approve of you. To smile costs nothing and enhances each moment.