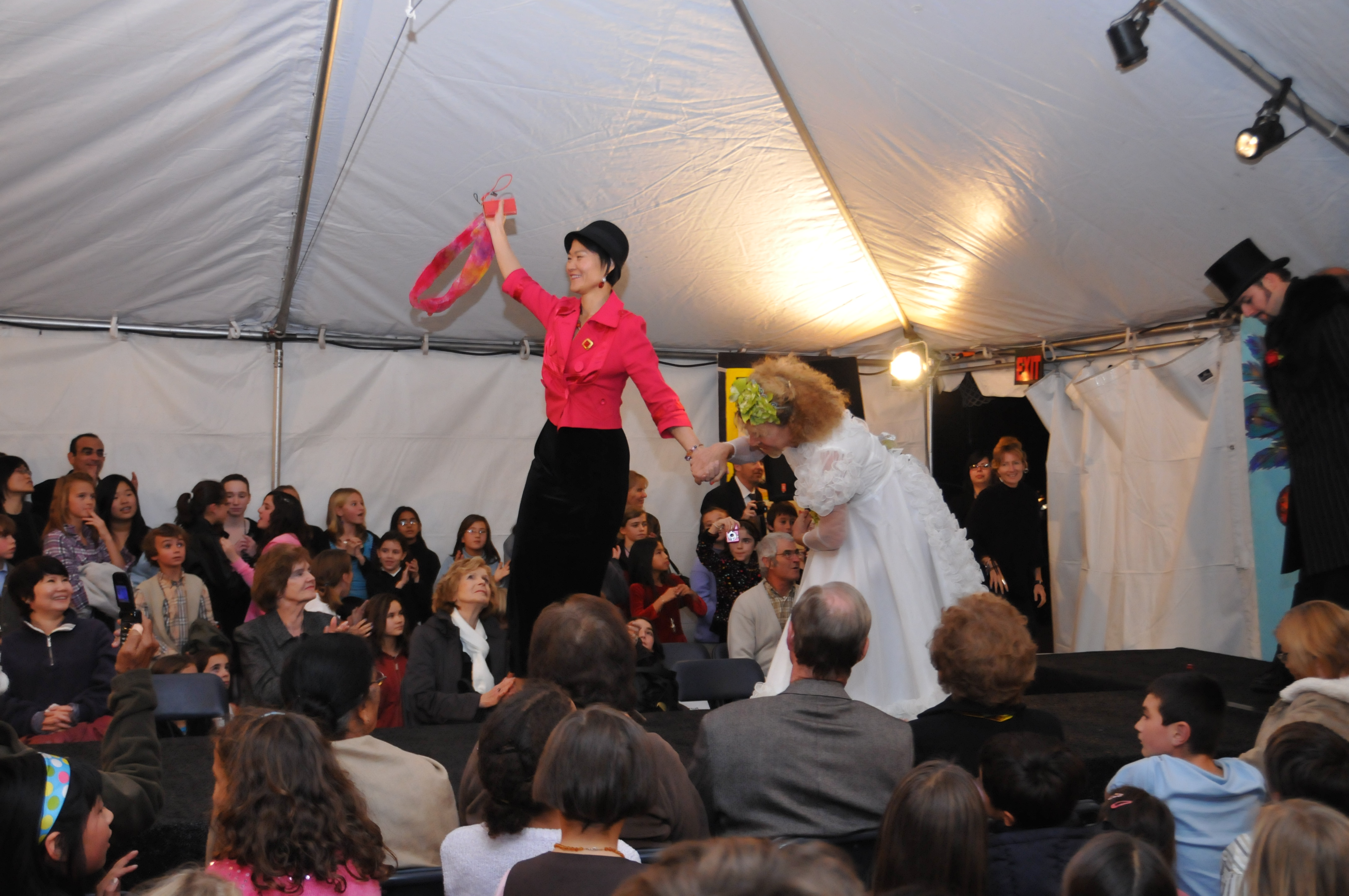 For the school's 30th anniversary, I wanted Arts Night to not only be an homage to INTL's* humble beginnings as a French language immersion school, but also an evening for our students and parents to appreciate our special arts program. I know that everyone really enjoys Arts Night. It's one of the few times during the year that everyone — students, parents, faculty, staff, alumni, and friends can come together and appreciate what we do here at INTL. It's also one of the most challenging events to coordinate. The complexity of putting together this event can feel overwhelming at times. It's really like putting together an intricate puzzle. All the pieces have to come together in order for one beautiful picture to be created.
It seemed like this year, more than any other, we really needed our parent volunteers. This is one event where there are many volunteering jobs for many different skill sets. Everything from pouring champagne, to bringing one of the food platters, to stringing lights — every set of hands is imperative. Sometimes, people don't realize just how much help is needed for an event of this magnitude.
I hope that you all join me in thanking our Arts Night chairperson, Carole Chetrit (and husband Jacques, who constructed the gorgeous "Moulin Rouge" façade in the front of the building), along with our Arts Night Food Coordinator, Karen Melchior, and Arts Night Lighting Engineer, Marvin Bergloff. These "superheroes" of Arts Night spent many days and nights working to bring our community an event to be proud of. Thank you Carole, Karen, Marvin, and their army of volunteers. Of course, I would be remiss without thanking all the teachers (Cowper, Art, Charles, Jean-Baptiste) — without their work and creativity, this event would not be possible. They inspired all of us.
How did you enjoy Arts Night? Let me know.
*In 2020, the International School of the Peninsula (ISTP) formally changed its name to Silicon Valley International School (INTL) to better reflect its bilingual programs, location, and international values.