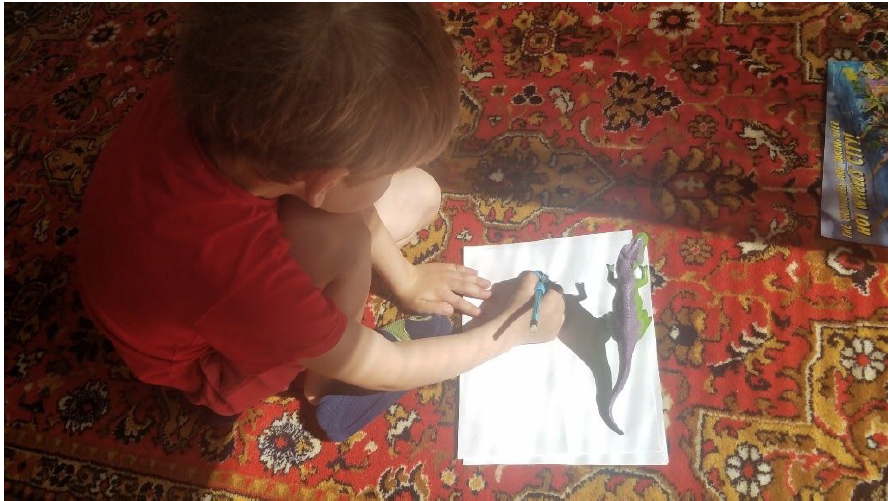 Explore this multi-media virtual book for a glimpse into the PreK French students' Unit of Inquiry done via Distance Learning! Click on the audio icon to hear teacher Cécile Roques' explain each activity.
What does Distance Learning look like in the Early Years? As we have worked to implement and enhance our Distance Learning Program over the past six weeks, we have found that collaboration is absolutely essential in the Early Years.
When our Early Years teachers, students, and parents all work together, it is possible to continue the rigorous, bilingual, inquiry-based education we offer in the classroom, even under very challenging circumstances.
For example, PreK French teacher Ms. Cécile's recent PYP (Primary Years Programme) Unit "How the World Works" brilliantly shows how creativity, inquiry, and meaningful learning can continue at home, with parent assistance.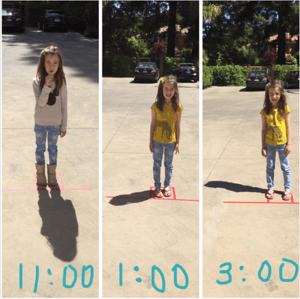 As summarized in their multi-media digital book "Nos expériences sur la lumière et les ombres" (Our Experiments with Light and Shadow), in this unit the PreK students inquired into the central idea, "Through exploring, observing and communicating, we learn to think scientifically."
Hands-on experimentation was incorporated throughout the unit – students experimented with how different types and colors of shadows are made and why. They observed how shadows appear at different times of day, hypothesized why, and learned how this relates to the function of a sundial. Students also created their own shadow-puppets (flexing their creativity and strengthening their fine motor skills) and wrote and recorded their own shadow puppet performance (strengthening their language and storytelling skills).


Parents were involved throughout the process. They received a PYP Unit newsletter explaining how the student activities relate to their learning goals (newsletters are sent to parents even during regular in-class learning – you can see this Unit's newsletter here!)
Parents made sure students were on-time for their Zoom meetings with Ms. Cécile, helped them set-up their experiments and projects, and filmed or took photos of their progress, which they then posted to the class' Toddle page (our PYP learning app).
Ms. Cécile notes that in the Distance Learning process "Parent participation is absolutely essential. By sharing their children's experiences on Toddle, this allows me to continue to monitor my students' discoveries, learning experiences, and progress."
Distance Learning is especially challenging in the Early Years, and parent collaboration with teachers and students can be time-consuming. Still, we have been heartened and very grateful to see our parents step up to make our youngest students' bilingual, inquiry-based education at home possible. Thank you!
*In 2020, the International School of the Peninsula (ISTP) formally changed its name to Silicon Valley International School (INTL) to better reflect its bilingual programs, location, and international values.