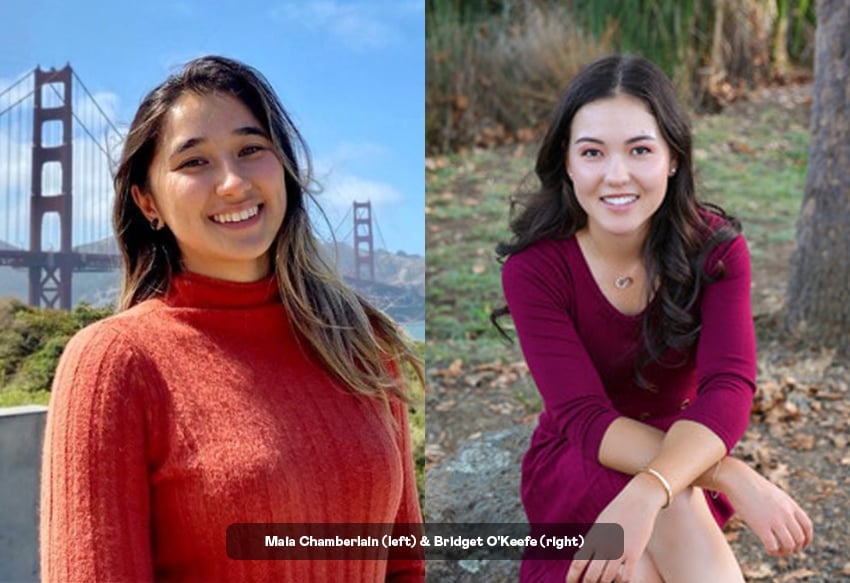 One of the many beauties of the bilingual international education at Silicon Valley International School (INTL) is the ability for our students to gain different perspectives and build cultural agility through international exchange trips. Over the years, countless students have utilized these trips to both enhance their target language skills and create lifelong friendships with the people they meet, especially with their host parents who guided them through their overseas journey.
Alumni Maia Chamberlain, '12, and Bridget O'Keefe, '18, are just two of the many examples of our students flourishing thanks to their education and experiences at INTL. During their time at the school, they immersed themselves in a three-week exchange trip with the La Source School in France while in their respective seventh-grade years, forging deep connections with their international host families.
Maia Chamberlain
Maia joined INTL's* Pre-K in 2002. After leaving for one year in second grade, she came back to INTL in 2006 for third grade. Maia spent a total of nine years in the school's Chinese immersion program as she honed her bilingual skills and adopted a new language before graduating in 2012 as an 8th grader. Despite already taking on a second language, Maia's love of language drew her to beginning French classes as she entered middle school.
Near the end of Maia's time at INTL, she decided to put her developing French abilities into practice by embarking on a new journey overseas.
"I was not confident in my French language skills because I was in the Chinese Program with only a year and a half of French under my belt," Maia said. "However, my host family gave me an incredibly warm welcome the moment they picked me up from the airport, and any nervousness I had disappeared."
Traveling alone to a foreign country as a 12-year-old is certainly no small feat. With the numerous challenges that can arise such as language barriers, cultural differences, and the simple reality of being so far away from home, a three-week-long excursion can be intimidating for a middle school student. However, Maia never felt overwhelmed during her learning journey in France.
Recounting her time with her host family, Maia stated, "I never felt homesick because I spent so much quality time with my host family. My host sister and I have similar tastes in movies, food, and art… My host family became my home away from home, and I feel so lucky that I was paired with them."
While in France, Maia was exposed to a wide array of French customs, traditions, and ways of life. Her host family acted as cultural guides and mentors, putting her in a position to explore every aspect of French life.
"My host family made sure to show me as many Parisian art galleries, museums, and restaurants as possible since it was my first time in France," Maia noted. "They also included me in my host siblings' aikido training, taught me some French recipes, and painted sceneries with me."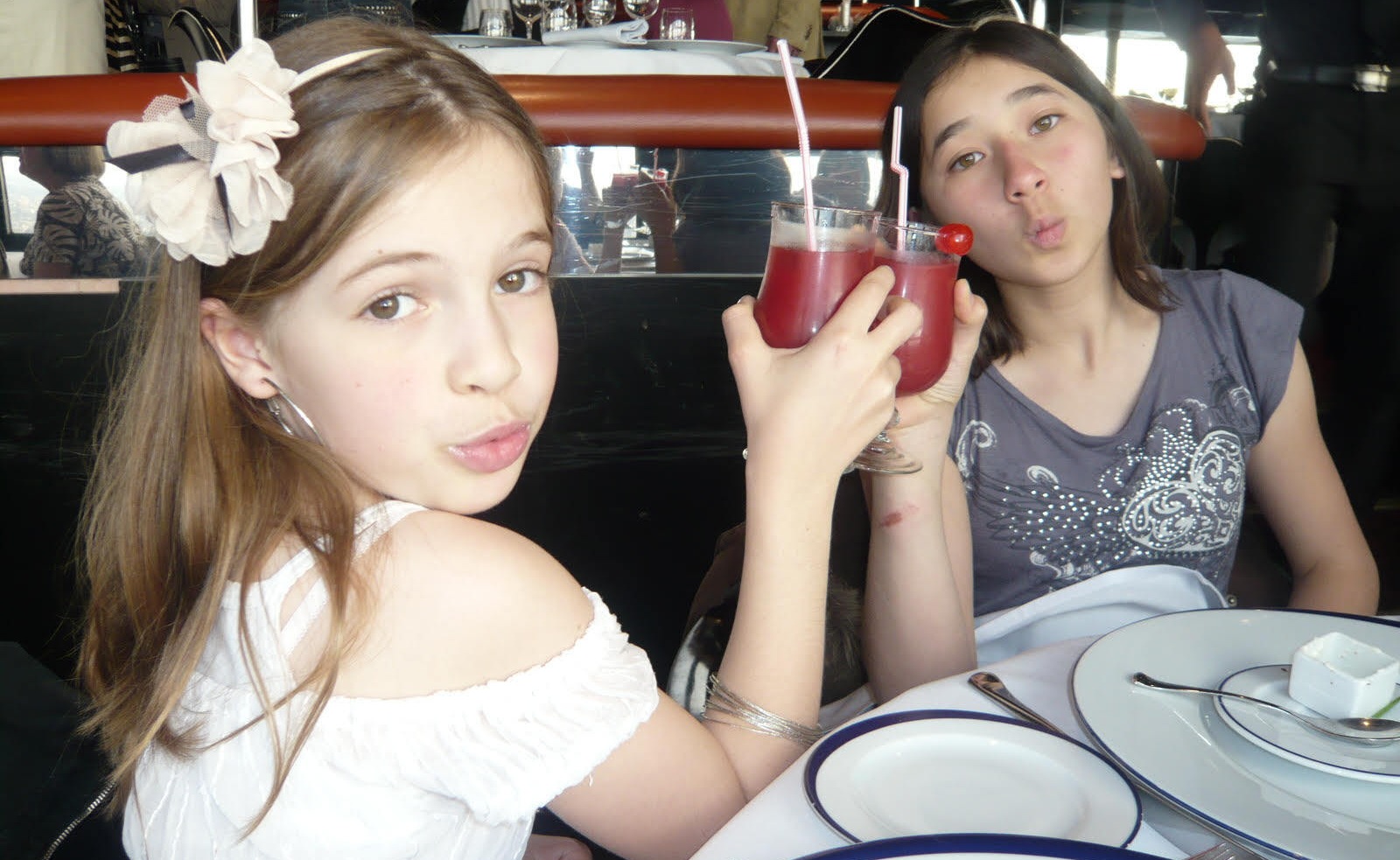 One of the main obstacles that Maia faced during her exchange trip was the language barrier between her and her host family. With her host family knowing a limited amount of English and French being Maia's third language, a mutual understanding between cultures was key. Maia did not see this as a hurdle, and instead saw it as an opportunity to learn and grow more as a multilingual speaker.
Maia elaborated on her opportunity by stating that "as a 12-old in a very new environment, I was able to absorb a lot of the culture and expand my worldview. My host parents did not speak very much English, so my French improved dramatically. This taught me the efficacy of learning a language with full immersion."
Most importantly, Maia used her exchange opportunity in France to both improve her language skills and become deeply immersed in French culture. Furthermore, she nurtured a long-term friendship with the host family who took her in.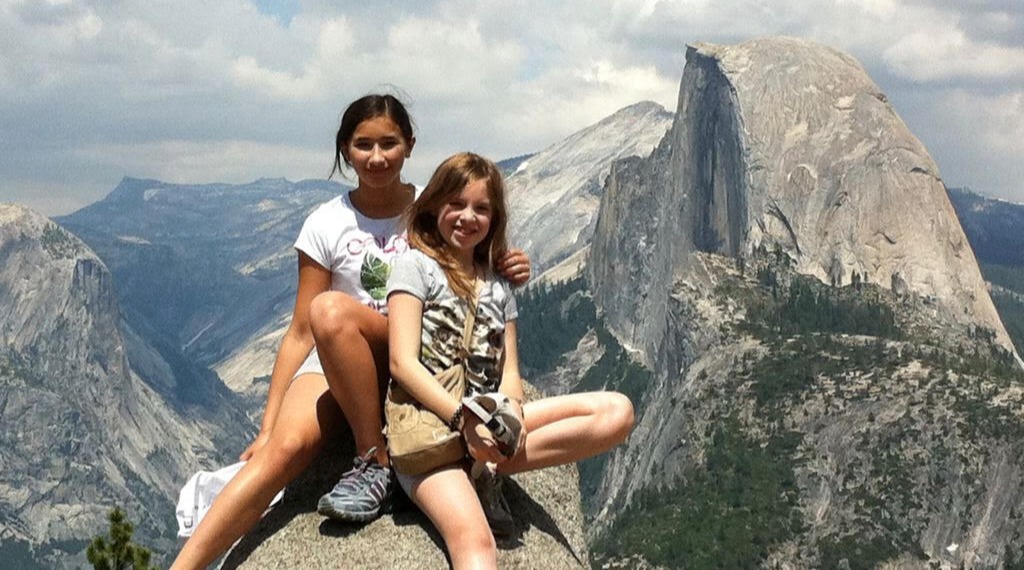 "Clara and I got along so well that we decided to visit each other's families every summer for the next few years," Maia emphasized. "For example, my family took her to Hawaii and her family took me to their grandparents' house in Brittany. Currently, I keep in touch with Clara through social media and we usually catch up through monthly hour-long video calls."
Today, Maia is a Spring 2022 graduate from Princeton University with a Bachelor's Degree in Architecture. While in college, she was also a Division I fencer who earned numerous prestigious accolades such as winning the 2018 NCAA Championships, a third-place finish at the 2022 NCAA Championships, and a nomination for the 2022 NCAA Woman of the Year. Maia is also currently a hopeful for the 2024 Summer Olympics.
On top of the NCAA, Maia also competes on the international fencing stage every year in Orlèans, France. She utilized the competition in France to further connect with her host family, reuniting with Clara in Paris.
"Every time I finish my competition, I make sure to spend a day or two with her in Paris before flying back home. I will be competing in Orlèans again this December and I am excited to see her again after spending years apart due to COVID."
Bridget O'Keefe
As for Bridget, her INTL journey began as a Preschooler in the French Program in 2007. After briefly leaving during her Kindergarten and 1st grade years, Bridget returned to INTL for 2nd grade in 2011 and graduated 8th grade in 2018. Taking part in the school's exchange program, she also had a positive and life-changing experience during her trip in France, creating a lifelong connection with her host family.
Making the most of her time at INTL, Bridget also took advantage of the school's three-week exchange program during her seventh-grade year as she attended the same exchange program to La Source School in Meudon, France six years after Maia. Right from the start, her host family, the Escoffiers, welcomed her in with open arms and introduced her to several different parts of the country.
"The parents and girls (twins my age and a younger sister) were incredibly friendly and welcoming," Bridget said. "A fond memory of my trip was a stroll through Les Jardins de Versailles upon my arrival. Over the course of my stay, I visited Paris a few times, cruised down La Seine on Les Bateaux Mouches, and had the unique opportunity of spending a few days at Le Mont-Saint-Michel."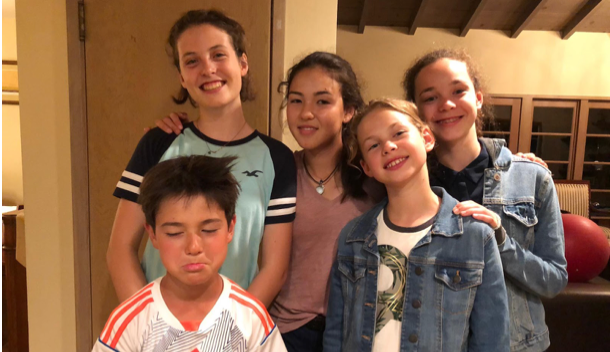 The unique part about INTL's exchange program opportunities is that it allows the students to grow both linguistically and personally. The independence gained from traveling to another country without family to fall back on has helped to promote maturity and self-reliance in INTL students.
While abroad, distance certainly was not an issue for Bridget. "I was able to get to know my host family pretty well and didn't feel too homesick. I learned to be more independent, too, as it was my first trip abroad without my family."
During her three-week excursion, Bridget absorbed all aspects of French culture and cuisine. Although she was already fully immersed in French language and culture at school, there is no substitute for the lessons learned and experiences gained by being placed in an organic environment.
"I learned a lot about French culture that I hadn't previously had exposure to at school or at home, especially having grown up in a non-French-speaking household," Bridget explained. "Something that stood out to me was the French cuisine in comparison to traditional American meals. For example, breakfast consisted primarily of a variety of savory foods including vegetables and eggs, dinner was always followed by a cheese platter and then an assortment of fruits, and nearly every meal had fresh bread bought the morning of. Regarding adapting to another culture, I was shy at first, but was attentive and learned to speak more confidently with my host family in French, who was very kind and supportive, and I greatly improved my conversational skills by the end of the trip."
Despite the trip only lasting three weeks, the bonds that were created between Bridget and her host family solidified quickly. Fast forward five years, and Bridget is a 2022 graduate from Palo Alto High School and has embarked on her college journey at University of Pennsylvania as a Division I student-athlete playing for the Women's golf team. All throughout these five years following her trip, Bridget and her host family not only stayed in contact virtually but also met up in person on numerous occasions.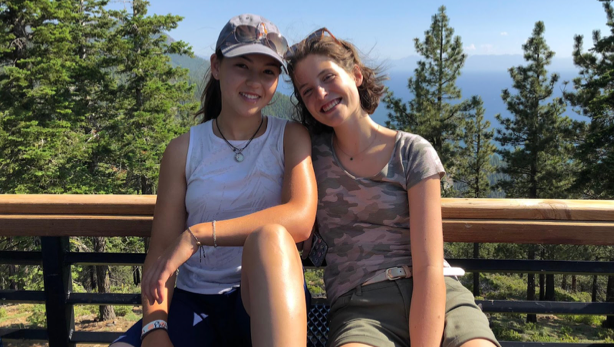 "Lucile came to visit me during the summer of eighth grade before we started high school, and fortunately, I had the opportunity to visit her the next summer (following ninth grade) before the pandemic. When she came to California, we spent the Fourth of July in Tahoe, saw fireworks, and went parasailing on the lake. When I went to France, we spent a week in Biarritz where we took a few surf lessons and had fun on the beach. I've continued to keep in touch with my host family over the years. Our mothers send updates every few months via email, and my exchange sister, Lucile, and I communicate using social media. We plan to chat over FaceTime soon once we've adjusted to our new university lives."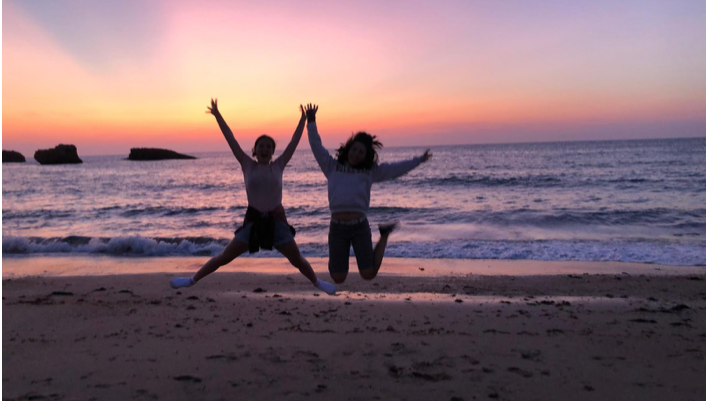 It is nothing short of amazing to see the impact that international education has on the lives of young students like Maia and Bridget. Cultural and educational exchange not only had an immediate impact, but also created life-long connections for our students with others from across the globe. We are so incredibly excited that our exchange program opportunities will be starting up again very soon after a brief hiatus so that we can continue to provide our students with learning opportunities that will last a lifetime.
To be a part of all that INTL has to offer and start your international journey today, click on How To Apply Now.
*Formerly International School of the Peninsula