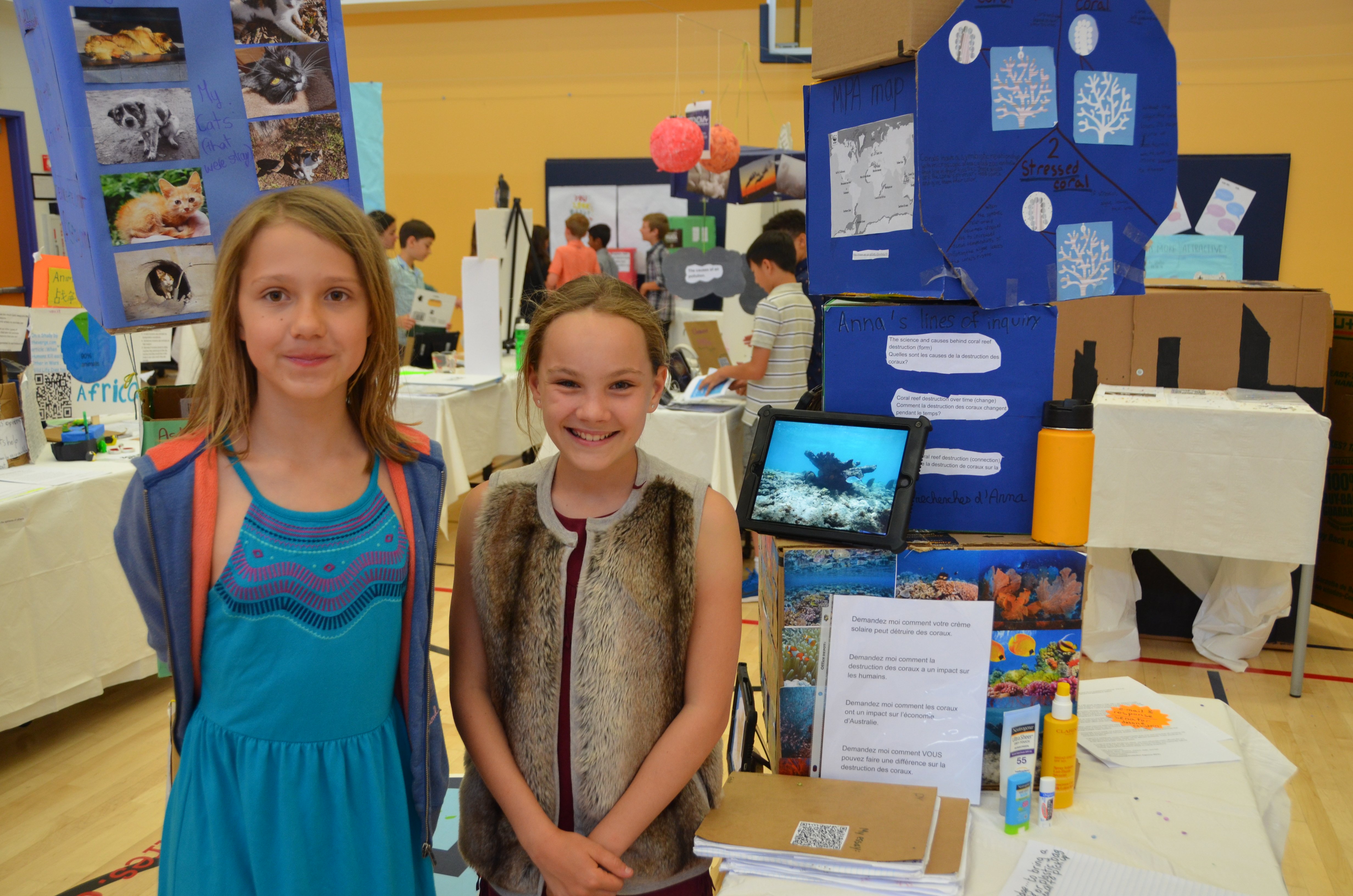 We are so proud of our hardworking students, and always love to celebrate their academic growth. Even though we are not able to be on campus, we invite you to explore the student work below – from all divisions and both language programs – for a quick look into our rigorous, bilingual, inquiry-based curriculum.
In Kindergarten, the French Program students transformed their classroom into an art gallery, inspired by the work of French artist Hervé Tullet. Check out the process in this video created by teacher Mme. Emeline, and learn more about this project in this blog post.
The Kindergarteners created their own stop-motion animations with their English teachers, taking viewers on a tour of every continent. The videos were part of their PYP Unit, Where We are in Place and Time, exploring the central idea "Homes reflect cultural influences and local conditions." Experience their tour of Greenland in the video below!
Each year the 5th graders culminate their bilingual journey through the International Baccalaureate (IB) PYP (Primary Years Programme) with the PYPx Exhibition. Students choose their own topic of interest, centered around a common central idea, and then put hours of research, planning, and work into the final presentations. See the 5th graders in action in this video (in multiple languages!), and read this blog for more insight into the PYPx.
As part of their Flextime class, the middle schoolers produced a bilingual podcast – "Radio INTL*" – showcasing their language skills and learning about podcast production in the process. Read more about the project on our blog, see a glimpse of podcast production in the video below, and listen to a full episode here.
The 8th graders created interactive virtual tours of Cohn Campus for prospective parents, in a project that combined design thinking, coding, and virtual reality. Read more about this innovative project from middle school design class in this blog post, and experience the tours yourself at the links below (modified for viewing without VR headset).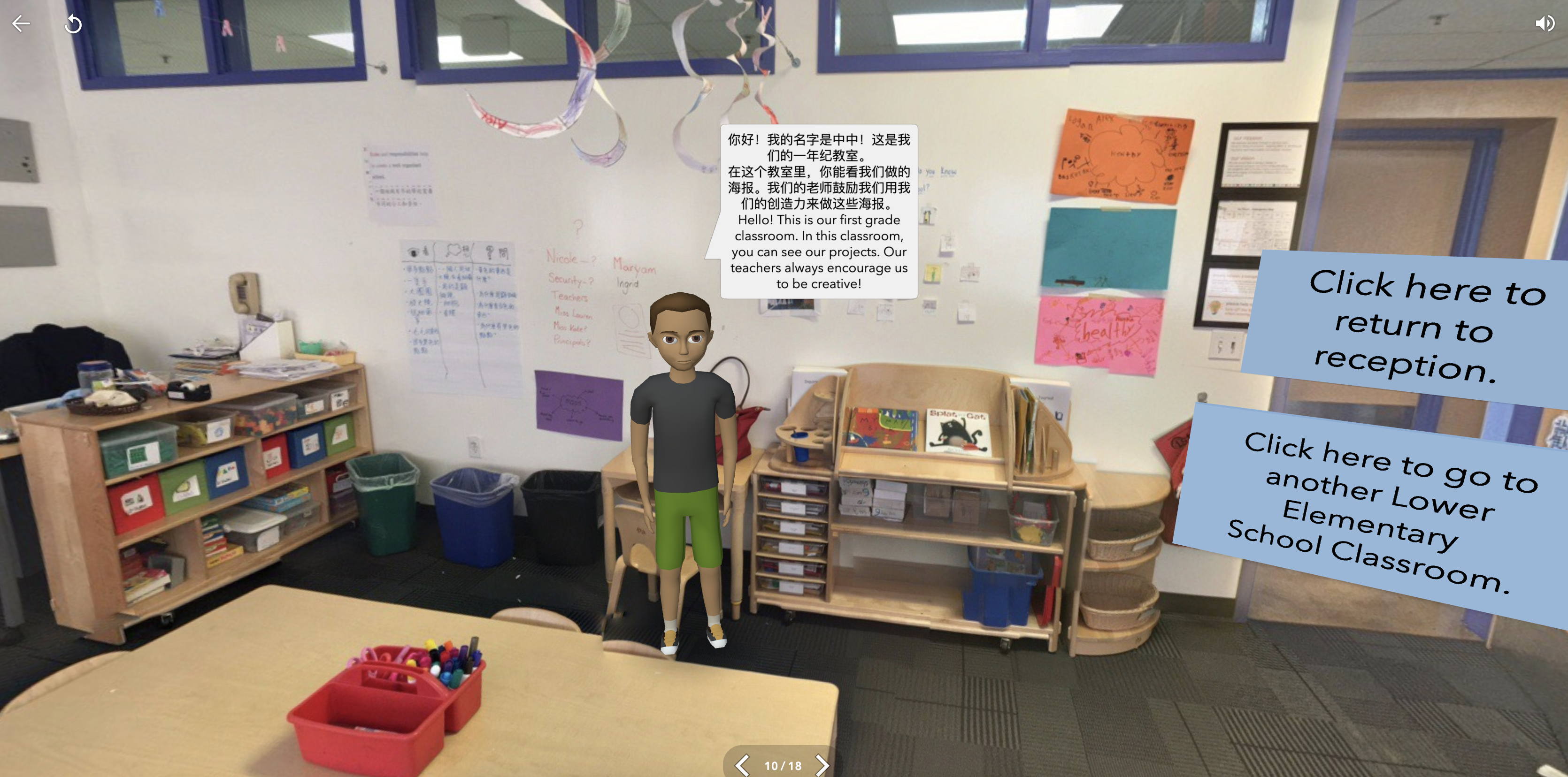 *In 2020, the International School of the Peninsula (INTL) formally changed its name to Silicon Valley International School (INTL) to better reflect its bilingual programs, location, and international values.