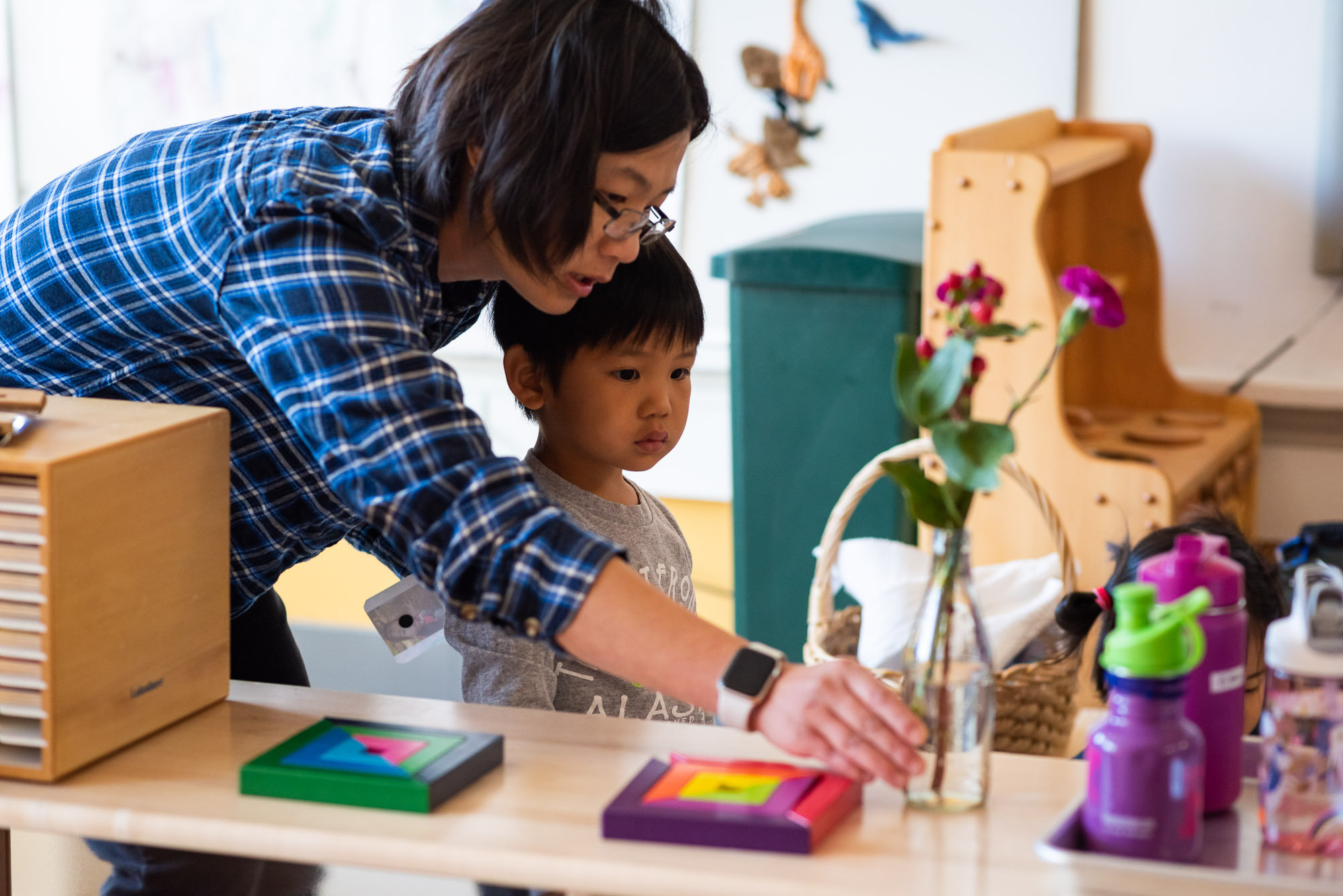 What do thinking and learning look like, and under what conditions do they thrive? This is the question posed by Project Zero, an extension of the Harvard Graduate School of Education. With much research, Project Zero developed a framework to teach students how to channel their curiosity, think deeply, and find meaning in their discoveries. They call this framework Visible Thinking, which is used at Silicon Valley International School's Early Years Center and beyond.
To make thinking visible, teachers use Thinking Routines to help students structure and express their thoughts. There are different kinds of Thinking Routines that help students break down content or a subject matter in a specific, repeatable pattern in order to achieve a goal, find a solution, or discover deeper meaning.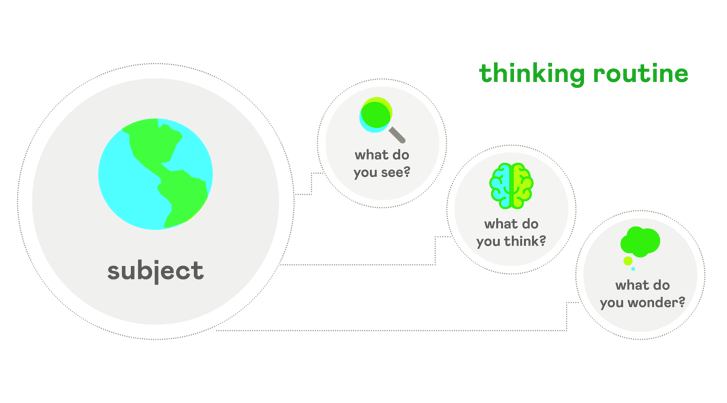 For example, one of the Kindergarten Units of Inquiry is "Where We Are in Place and Time." By implementing the Thinking Routine, "See, Think, Wonder," students were encouraged to inquire into the relationship between homes, environment, culture, and people. This routine is simple for students to use, yet furthers their thinking and compliments learning in a bilingual setting; other routines, such as "Connect, Challenge, Extend" can be developed upon this initial foundation.
After reading a book about environment and dwellings, teachers engaged students in this Thinking Routine. Some students saw how some people lived in homes of different sizes, depending on where they lived. Other students thought that there are many people around the world who live in places different from where they live. All students were asked to wonder and design what their homes would look like, using cardboard, glue, tape, and paint.
Within a bilingual classroom, teachers focus not just on teaching a Thinking Routine and the discussion skills necessary for the process, but also the language surrounding the routine, and how to present and express one's self in a second language.
In Kindergarten, "See, Think, Wonder" visuals in both languages are put on the boards for students to use as prompts to verbally express their thinking. Students' answers are printed out and placed on the wall for further discussion and discovery.
Both the target language and English teachers work together to reinforce concepts and apply the "See, Think, Wonder" Thinking Routine in their classrooms, so that students can make connections between content and subjects and become lifelong inquirers.